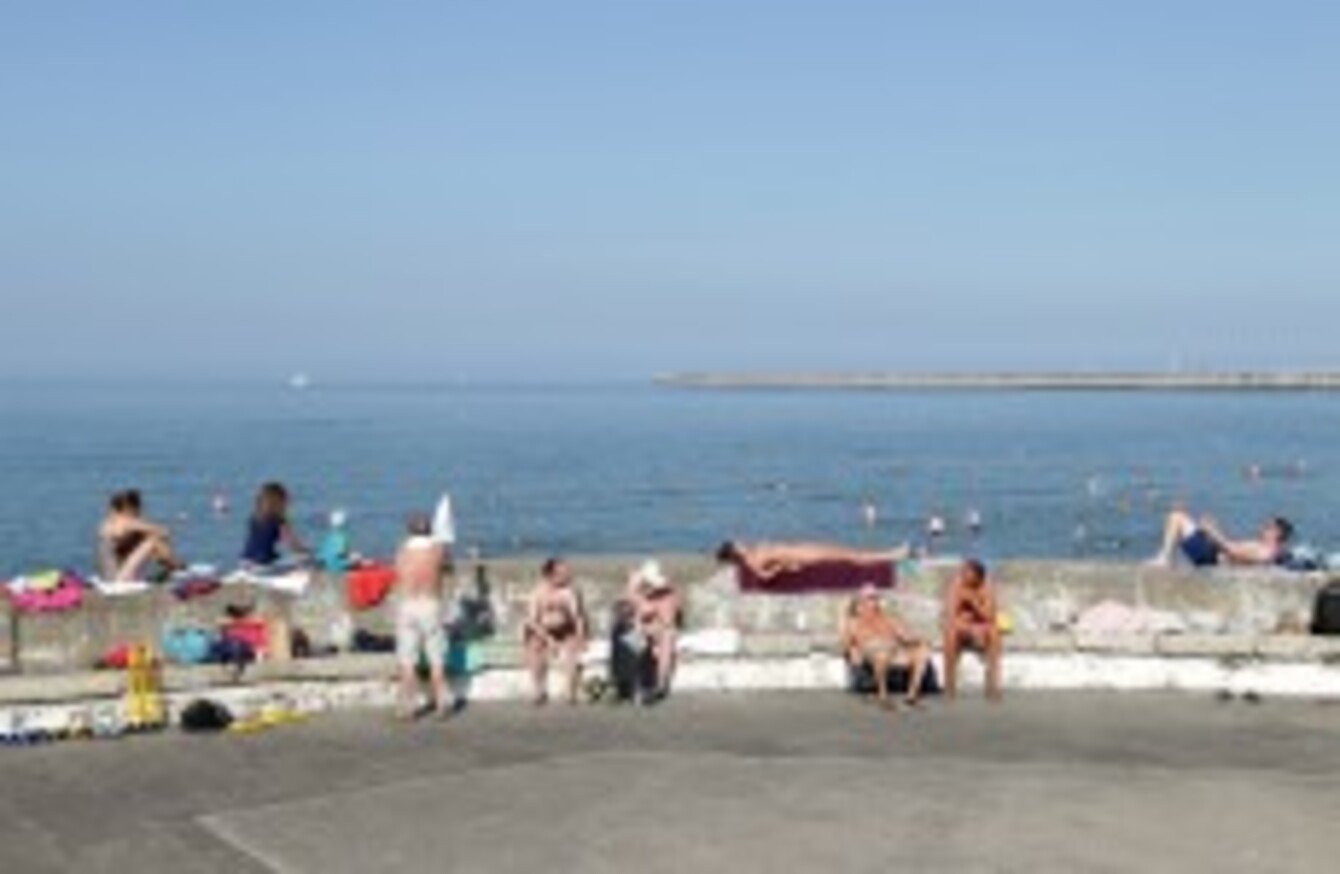 Image: Sun bathers at Seapoint in Blackrock
Image: Sun bathers at Seapoint in Blackrock
THIS SUMMER WAS the best for tourism in the last six six years according to new figures released by the CSO.
There were 2.2 million overseas trips to Ireland in the period from July to September, a 7.8 per cent increase on 2012.
In terms of visitors, 164,300 more people came to our shores in the third-quarter of this year than 12 months earlier with the biggest percentage rise coming from North America.
Trips from North America rose by 13.6 per cent in the period, with a total of 415,000 travellers in the three months.
Visits from Great Britain were up by 9 per cent with trips by residents of the rest of Europe also growing by 1.2 per cent.
In total there has been a 6.4 per cent increase in travel to Ireland so far this year with Tourism Minister Michale Ring saying that the Government has sought to build on this growth with the retention of the 9 per cent VAT rate for the tourism sector and the scrapping of the air travel tax.
"We are currently asking the industry and members of the public for their input into the questions we are considering in the policy review, so that we end up with a policy and a strategy that grows sustainably in the future," he added.