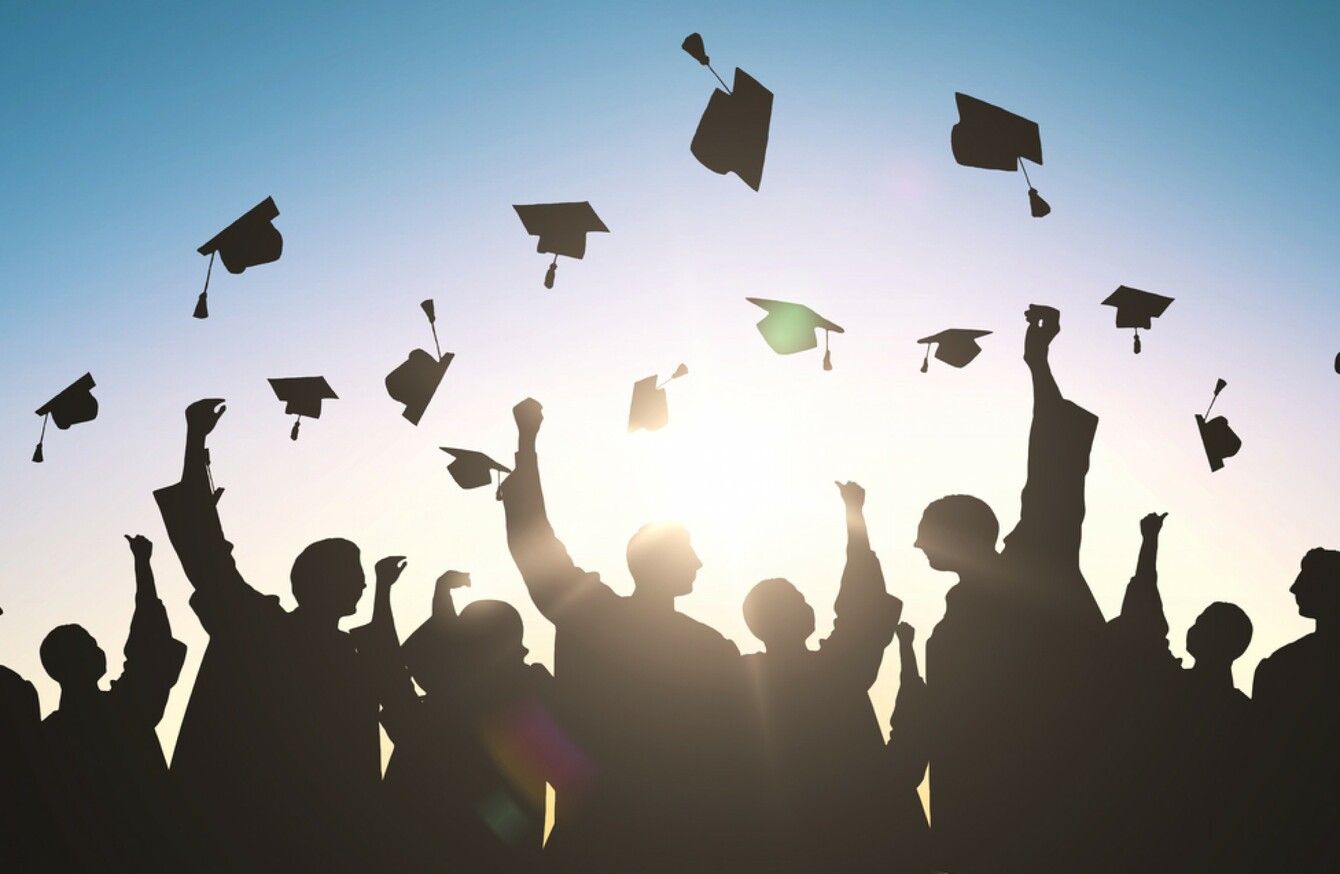 Image: Shutterstock/Syda Productions
Image: Shutterstock/Syda Productions
THREE IRISH UNIVERSITIES have made the grade among Europe's Most Innovative Universities for 2017.
The list, compiled by Reuters, ranks educational institutions on their efforts to advance science, invent new technologies, and help drive the global economy.
The Irish universities that feature are Trinity College (60th place), University College Cork (75th) and University College Dublin (98th) place.
Although we only have three colleges on the list, our relatively low population in comparison to the rest of Europe means that Ireland has more top 100 innovative universities per capita than any other country in the continent.
Although the likes of Germany, the UK and France have universities appearing higher on the list, "none of those countries has half as many top 100 universities as Ireland on a per capita basis".
Similarly, even though Germany has a GDP 11 times larger than Ireland's, it only has 7 times as many universities in the list, according to Reuters.
Innovation
On Trinity, Reuters said:
Its current research portfolio has reached a value of more than €520 million, and the university brought in €95 million in new research funding in the last year.
Trinity engages with more than 400 industry partners and collaborators, including Intel, which is working with researchers to develop a variety of technologies to help the elderly and infirm live independent lives. It is a world leader in the discovery and exploitation of the new nanomaterial graphene.
On UCC, it said:
Today the university puts an emphasis on technology transfer. Spinout Alimentary Health Ltd develops and commercializes proprietary microbiome-based and pharma-biotic treatments: One of its discoveries is a probiotic that is useful in the treatment of Irritable Bowel Syndrome.
Current university research highlights include a push to find antimicrobial alternatives to antibiotics, which are becoming less effective at battling diseases.
And on UCD, it said:
The school has raised more than €1 billion in research grants during the past decade. UCD maintains more than 250 industry partnerships.
In 2016, the university announced a five-year, €17.6 million collaborative research partnership with Irish agri-services company Origin Enterprises to create new crop production models that incorporate real-time data and field-level intelligence.
Best in show
In first place is a relatively small Belgian university called KU Leuven.
The university gained first place for its high volume of influential inventions, its submission of more patent applications that most other universities on the continent and its frequent citation from outside researchers.
And here's the full top ten:
KU Leuven – Belgium
Imperial College London – UK
University of Cambridge – UK
Technical University of Munich – Germany
Federal Polytechnic School of Lausanne – Switzerland
University of Erlangen Nuremberg – Germany
Pierre & Marie Curie University Paris 6 – France
Delft University of Technology – Netherlands
University of Zurich – Switzerland
University of Oxford – UK