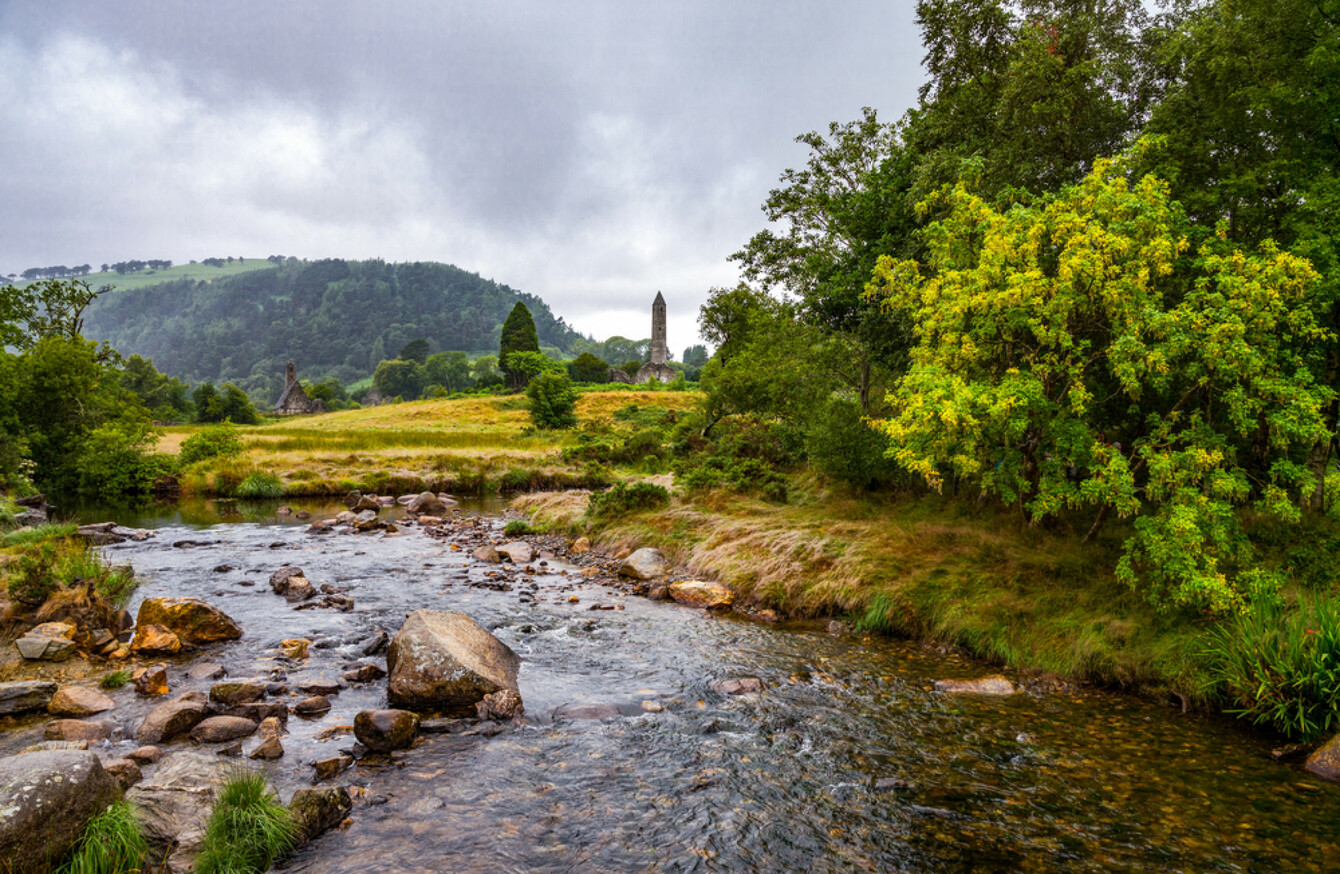 Glendalough, Co Wicklow.
Image: Shutterstock/Gimas
Glendalough, Co Wicklow.
Image: Shutterstock/Gimas
IRELAND HAS FAILED to meet its own targets for improving water quality, according to a major study by the Environmental Protection Agency.
The six-year study looked at the cleanliness of Ireland's beaches, rivers, lakes, estuaries and canals over the years 2010-2015.
It found that, while there has been a significant improvement in some areas, this is cancelled out by a deterioration in other places.
Overall, Ireland had targeted a 13% improvement in its water quality and the EPA has determined that this has not been met.
In a demonstration of how river quality has deteriorated over a number of decades, the EPA says that 21 sites are determined to be of "pristine" quality compared to over 500 in the 1980s.
On the positive side, progress has been made over the past ten years in dealing with seriously polluted waters.
In another study that was carried out between 2007-2009, 19 bodies of water were described as "bad", in this latest this study this number has dropped to six.
Nationally, 91% of groundwater bodies, 57% of rivers, 46% of lakes, 31% of estuarine waters and 79% of coastal waters are achieving either good or high status under the Water Framework Directive.
In summary, the EPA says that water quality has remained relatively stable since the study a decade ago and that "not enough has been done" to prevent deterioration of water quality.
Commenting on the results of the study, Matt Crowe of the EPA's Office of Evidence and Assessment said that more needs to be done protect Irish waters.
Clean and well protected water is a key national asset and supports many important economic activities such as agriculture, manufacturing and tourism.
"We must do a lot more and work much harder at protecting this vital national asset," he added.
The EPA's 68-page report is can be accessed on the agency's website.