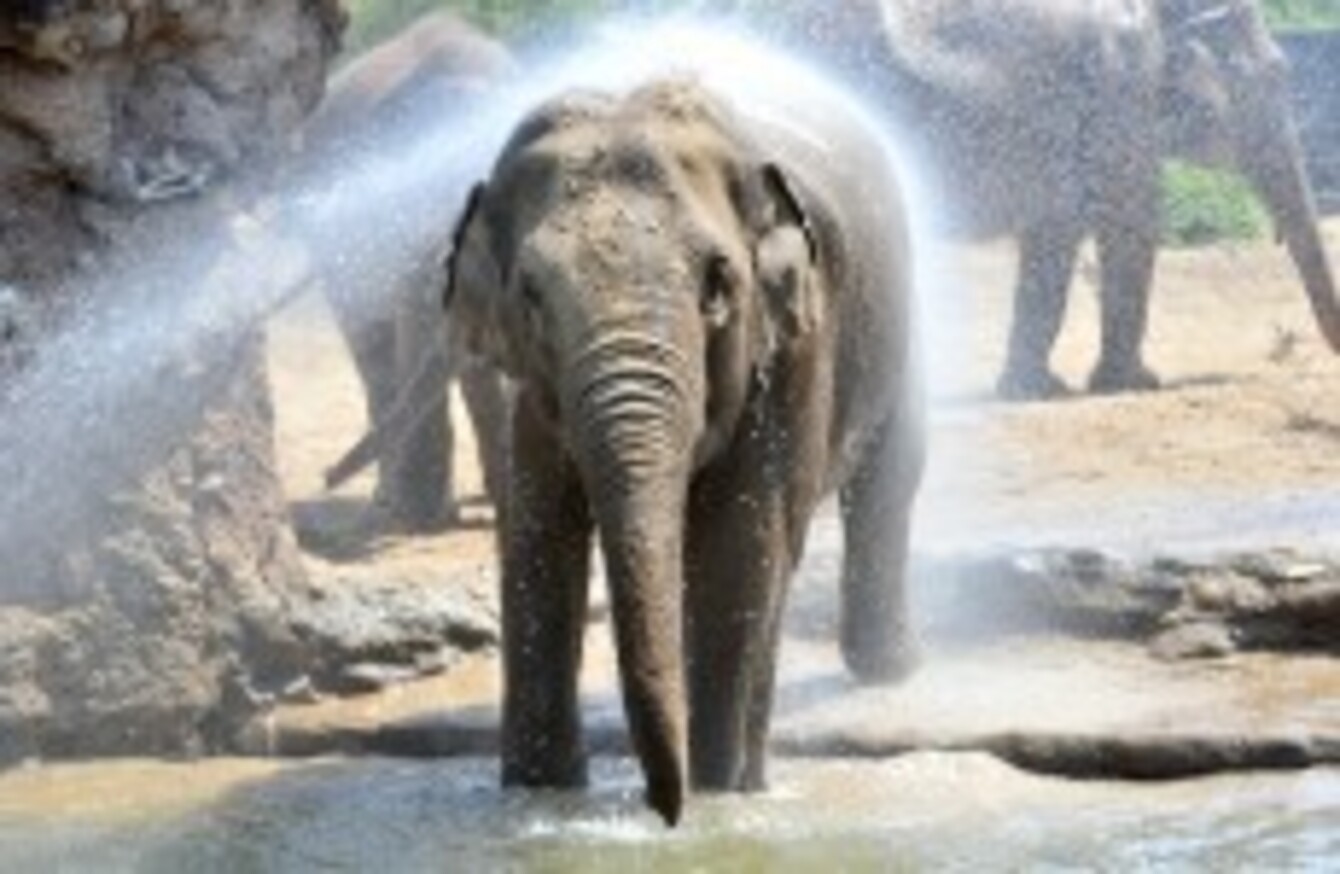 An elephant at Dublin Zoo is hosed down to keep cool in the hot weather
Image: Laura Hutton/Photocall Ireland
An elephant at Dublin Zoo is hosed down to keep cool in the hot weather
Image: Laura Hutton/Photocall Ireland
UNLESS YOU'VE BEEN living in an (air-conditioned) cave, you'll know by now about the heat. The amazing, extremely un-Irish, balmy heat.
Ice-cream sales have soared, cinema trips have dropped, and you can't get a paddling pool in the country for love nor money as temperatures have hovered around the mid-20s for large parts of the country (aside from a small dip at the start of the week).
So now we get to ask that question you so rarely hear in Ireland: when do we officially get to call this a heatwave?
"Technically we had a heatwave last week and we do expect to be able to use that term again by Tuesday," says Met Éireann forecaster Evelyn Cusack in a vaguely jubilant tone. (It's not too often that forecasters get to use words like "sunshine is expected to last" or "high temperatures will continue into next week").
A heatwave is defined as five consecutive days where maximum temperatures are five degrees above the average. "The average temperature maximum would be about 20 or 21 degrees for this time of year so we'd need 26 degrees for it to count –  and we certainly hit that on Thursday [and Friday]", says Cusack.
It may not be a heatwave as other countries experience them ("It's not like it's 40 degrees or anything, but it still counts," says Cusack), it's one of the longest-lasting heatwaves of recent Irish summers.
So as long as tomorrow, Monday and Tuesday stay hot, we'll be able to say that it's the second heatwave so far this month. Not bad. We could get used to this…