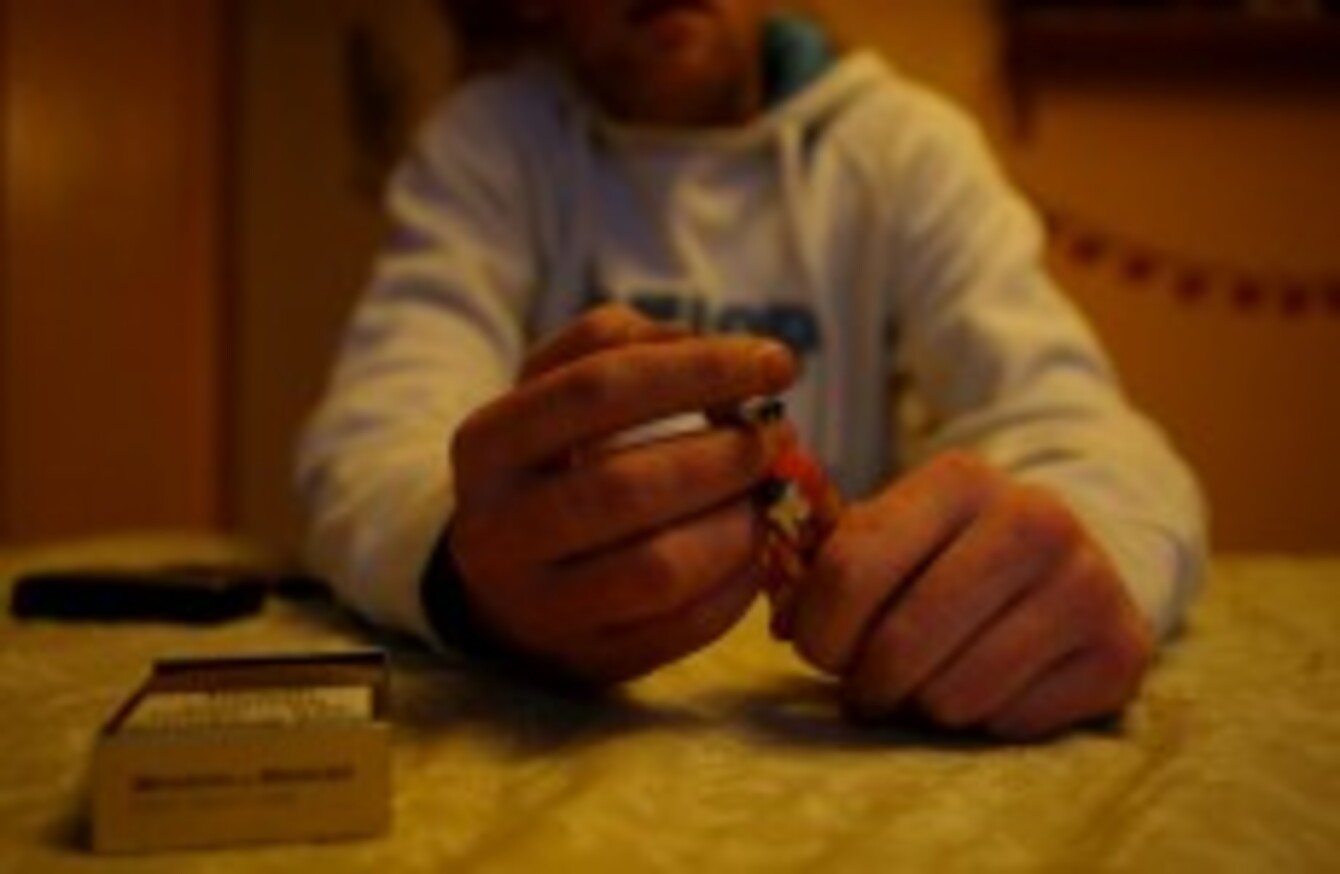 THE DEMAND FOR homeless and drugs services continues to increase in Ireland and the problems are not just growing in the capital.
According to Merchants Quay Ireland's Annual Review for 2010, the drugs crisis is a national crisis as it is not confined to Dublin.
The charity now operates in eleven counties across Ireland and over 20 per cent of clients accessing its residential rehabilitation services are from the greater Cork region.
Despite a significant drought in heroin in the last six months of 2010, MQI worked with 575 new injectors throughout the year.
Altogether, the organisation worked with 4,308 clients in its drugs services and, during the year, the number of visits to MQI's needle exchange was just under 25,000.
The demand for drugs remains constant, said chief executive Tony Geoghegan.
"The figures serve as a reminder that heroin use remains at very high levels and that significant numbers of new people are beginning to use heroin every year," said MQI.
The charity said there continues to be evidence of a strong link between homelessness and drug use. More than one third of admissions to the Drug Treatment programme in Drumcondra were people who were previously homeless.
Homelessness
About 60 people sleep rough on Dublin city's streets every night, MQI highlighted in the report.
MQI provides a drop-in service aimed at minimising the harm associated with life on the streets. In 2010, it recorded 6,585 supportive interventions, which include referrals to emergency accommodation, social work, medical and social welfare services, help in contacting family and access to drug treatment.
Nurses at the clinic provide a full-range of primary health services, including wound care, blood testing and sexual health services. Last year, they dealt with about 186 cases a month, 14 per cent more than the previous year.
MQI's report shows that it provided almost 58,000 meals for homeless people throughout the year – an increase of about 12,000, or 26 per cent on 2009 figures.
On Sundays, more than 400 people on average attend the centre for breakfast and lunch.
This is an indication of the increasing poverty and desperation experienced by so many in Ireland, said chief executive Tony Geoghegan.
Affecting the vulnerable
Chairman Hugh McKenna said the ongoing effects of the economic crisis continue to impact on the most vulnerable in society.
"During 2010, we have seen an ongoing increase in people seeking help in our homeless and drug services and this shows no sign of letting up."
There is a chronic need for evening services for homeless people, added the organisation.
"As the economic recession continues, demand for our homeless and drugs services is growing rapidly, yet finances are contracting," Geoghegan said at the launch of the report.
However, MQI has tried to meet needs by increasing the national bed detox capacity by 30 per cent and establishing new initiatives including women's services.
It is important to highlight the fact that drug treatment works, both on the human and on the economic level," said Geoghegan. "Evidence from the British Home Office's review of drug treatment outcomes found that for every £1 spent on drug treatment there was a £3 saving in criminal justice costs alone. When Health and welfare savings were included the saving rose £9.50."
"Most of all, investing in all of these areas, such as our new detox unit, reduces the misery associated with drug use and homelessness for the individual, their families, their communities and society as a whole."