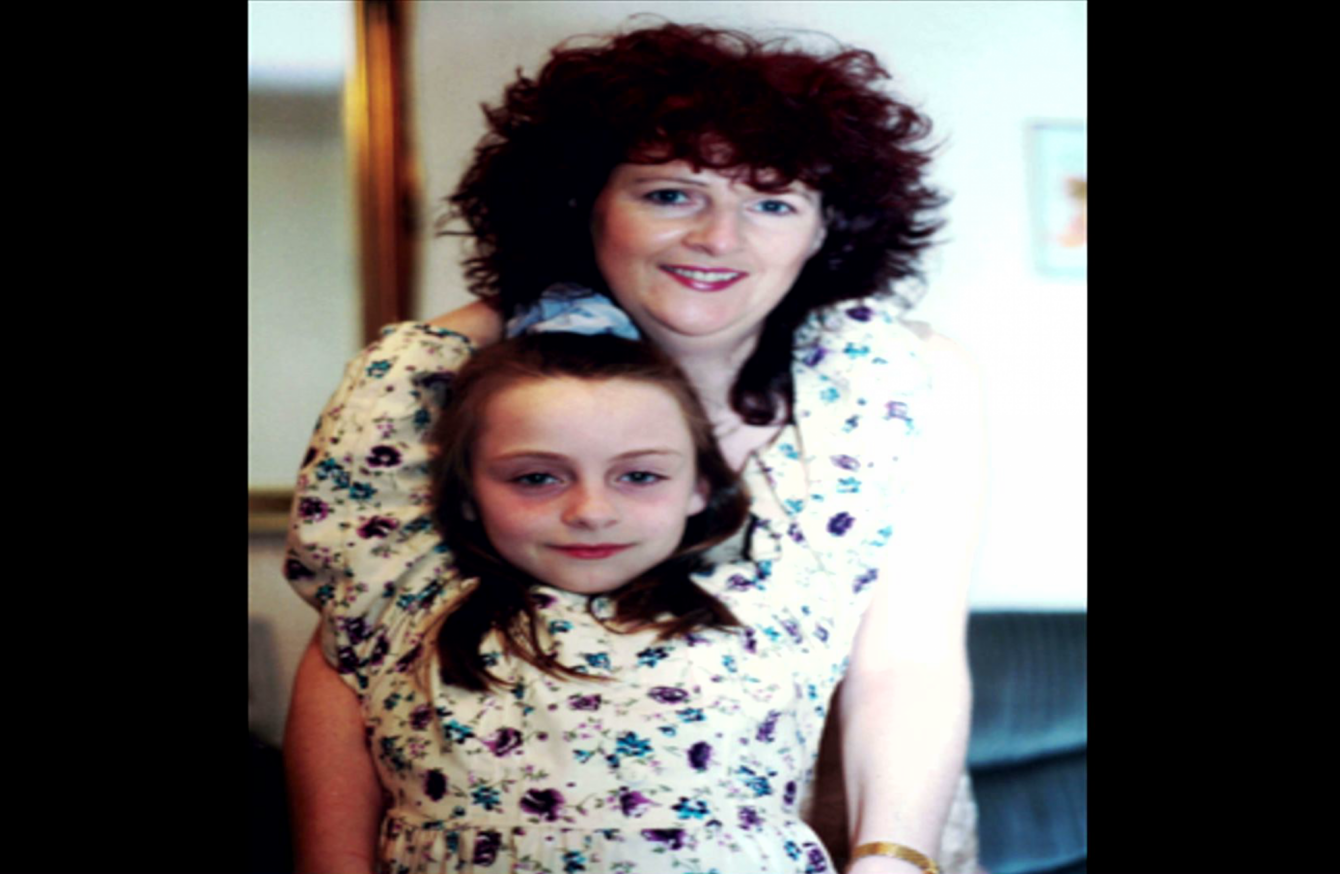 Image: RTÉ Crimecall
Image: RTÉ Crimecall
THE DAUGHTER OF murdered Irene White has made an appeal for information on her mother's killing as 'significant progress' has been made on the case.
On 6 April 2005 White, aged 43, was murdered at her home in Dundalk, Louth. Her body was discovered with multiple stab wounds by her elderly mother.
She lived in her home, which was known as 'Ice House'. It was situated right beside a local park called Ice House Hill Park.
On the day of her murder, White left her home at around five to nine and dropped her three children off to school for nine o'clock. She then returned to her home where she began washing up after breakfast.
Her mother, who lived at the back of the property, called to the house at half twelve where she found her daughter lying dead in the kitchen.
'Her kids were everything'
Irene's daughter Jennifer, now 28-years-old, told RTÉ's Crimecall how her mother's death changed her life forever.
She was told of her mother's violent passing by gardaí and said she didn't think it was real until she saw her grandmother grieving.
She said: "At that stage it didn't sink in. We had to drive passed my house and that's when I saw the tape and all the gardaí. But it wasn't until I saw my nanny. She was in an awful state. And that's when I knew, that it was real. Her kids were everything, so she devoted all her time and energy to all of us.
I miss everything. There is a big hole in my heart and nothing will ever fill it. There is a piece of me that died that day.
Gardaí have been working on the case for 11 years and security sources told TheJournal.ie this evening that 'significant progress' has been made in the past 12 months.
Irene's daughter has urged anyone with any information to contact their nearest garda station as it may lead to justice being done for her mother.
She added: "If anyone knows anything, no matter how big or small, please come forward. Any little thing could make all the difference, so please just come forward with information you have.
 I just want her to rest in peace. Some closure, some answers, that's all I want, that's all anyone wants. I want her life to have meant something, I want her to rest in peace..some closure, that's all I want it's all anyone wants.
Detective Bobby Ogle from Dundalk garda station tonight takes viewers through the events of that day and recounts witness reports from the time.
Crimecall is on tonight on RTÉ one at 9.35pm.
With additional reporting by Michelle Hennessy