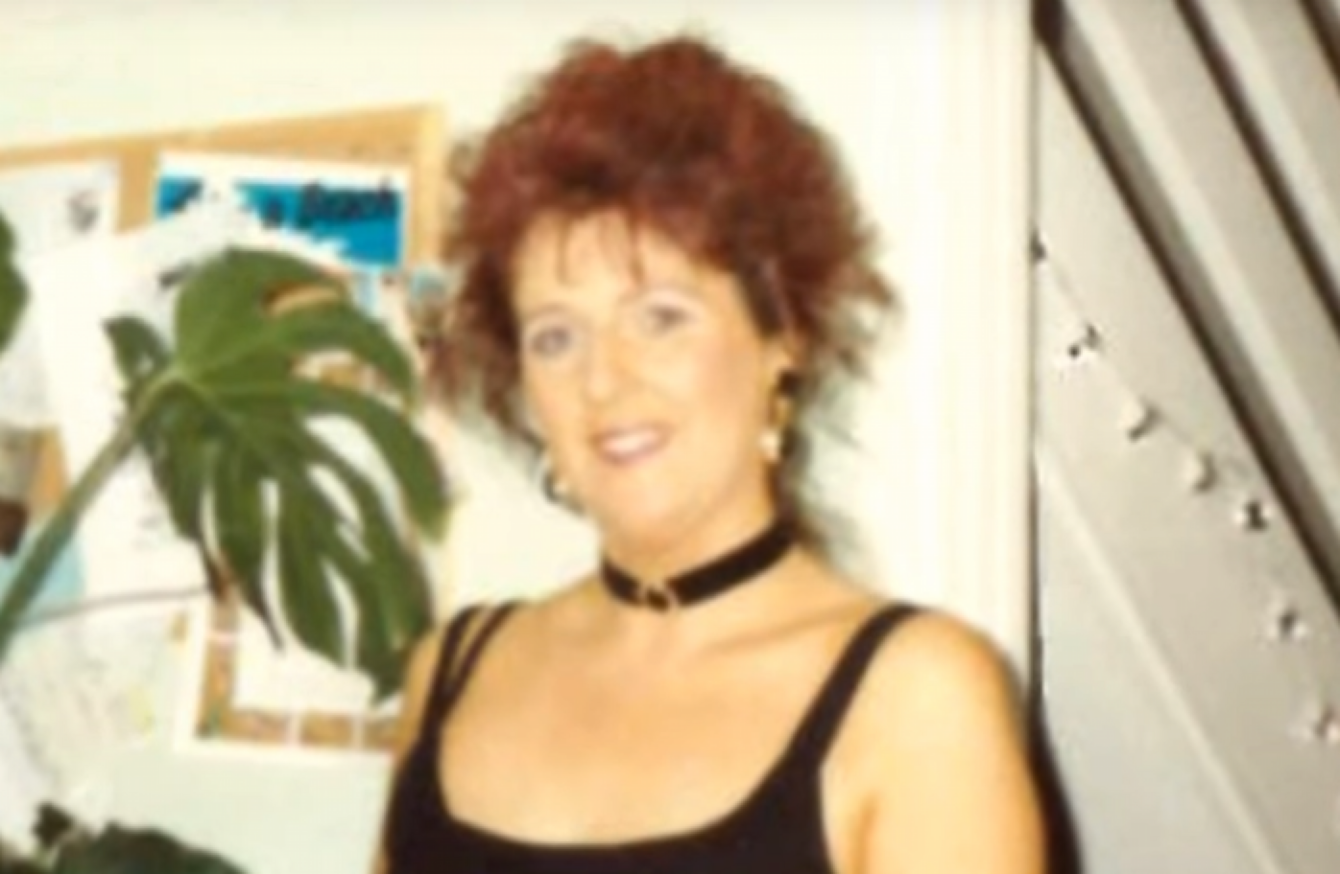 Image: RTÉ Crimecall
Image: RTÉ Crimecall
GARDAÍ INVESTIGATING THE murder of Irene White will now turn their attention to the people who allegedly ordered the mother-of-three's killing nearly 13 years ago, following a man's conviction yesterday for her murder.
Irene White was murdered at her Dundalk home – known as Ice House – on 6 April 2005.
She was found with multiple stab wounds by her elderly mother.
Gardaí had initially believed that Irene was killed by someone she knew.
They learned in recent years that Anthony Lambe (34), who had no connection to her, was the man who carried out the crime.
Lambe, who is from Annadrumman, Castleblayney, Monaghan, told gardaí he had been paid by a third party to carry out the killing.
Lambe was 22-years-old at the time. He told gardaí that after he killed Irene White he said a prayer over her body before jumping over the back wall of the house and running.
A number of appeals made by gardaí and White's family resulted in officers receiving a phone call from Australia. Gardaí travelled to visit the person who gave information regarding the murder.
When gardaí contacted Lambe in January of last year after the tip-off led officers to his front door, he eventually admitted to killing her.
He recounted how he had telephoned the person who had asked him to do it and received a "relatively small sum of money". He was sentenced to life imprisonment yesterday.
One avenue of investigation now being pursued by gardaí is that at least two other people were involved in orchestrating Irene White's murder.
Detective Inspector Pat Marry said in court yesterday that he believed Lambe was under pressure at the time of the murder and added: "That is as much as I can say at this stage."
In a statement outside the courthouse yesterday, White's sister Anne Declassian said:
"Why did he go to that house? Why did he kill my sister? What was his motive? He gave my sister a horrible death. He stabbed her over 30 times. "Nothing this man can do now will ever bring my sister back. This man is only pleading guilty now because he was caught."
Speaking outside court Irene's husband Alan White said he was "in shock" when he heard that someone had been hired to kill his wife. Speaking of the life sentence handed down to Lambe, he added: "We got the result we needed."
- With reporting by Eoin Reynolds