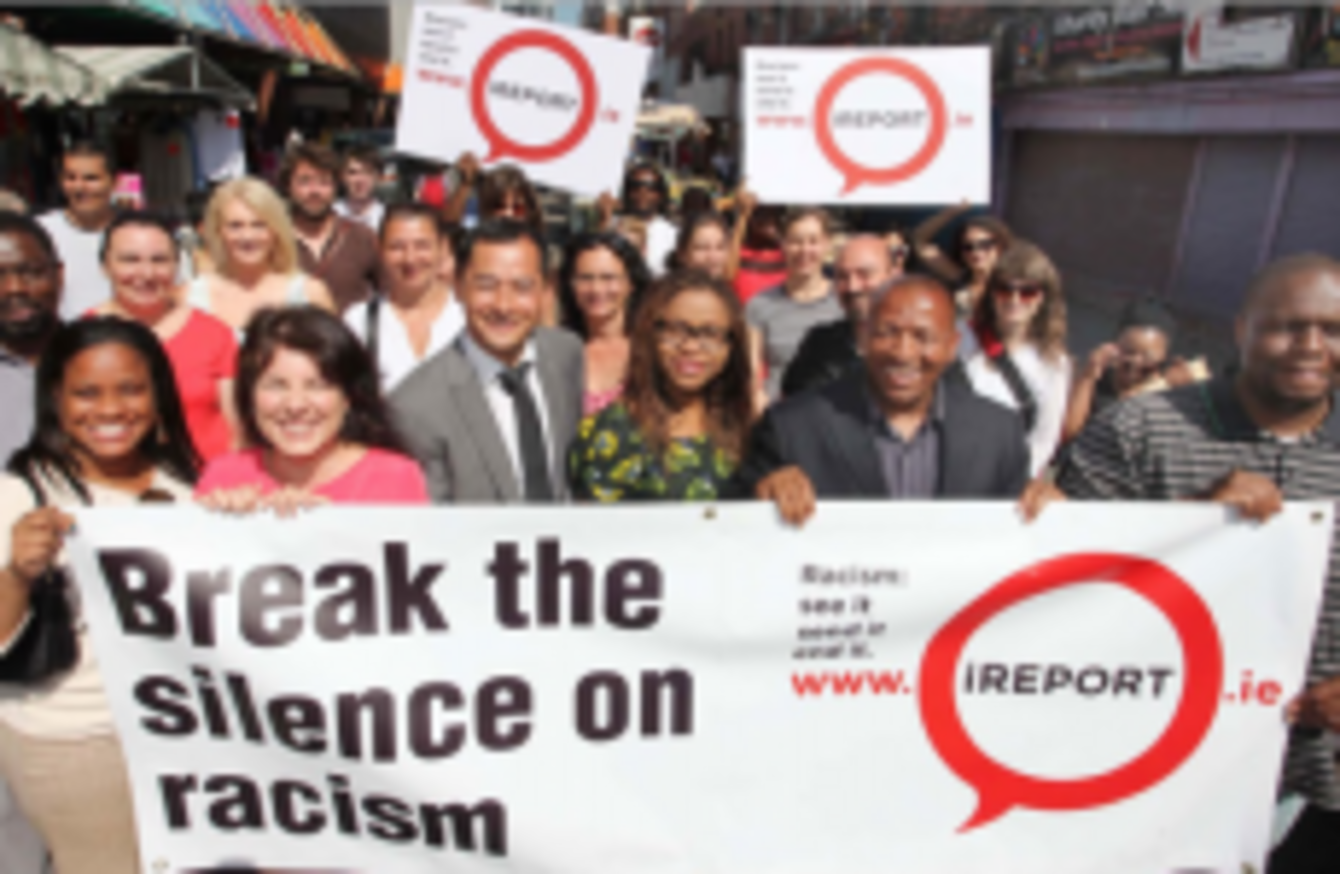 The launch of iReport.ie in Dublin on 11th July, 2013.
Image: Derek Speirs via ENAR
The launch of iReport.ie in Dublin on 11th July, 2013.
Image: Derek Speirs via ENAR
MOST RACIST INCIDENTS happen during the day and black Africans are the most likely to be reported victims of public racism.
That's according to the latest report by ENAR, the Irish Network Against Racism.
Speaking about the Second Quarterly Report of iReport.ie, Director of ENAR Ireland Shane O'Curry said, "The latest report on racism details a variety of online incidents ranging from racist name-calling and stereotyping; to threats of violence; to death threats; to expressions of sentiments that can only be described as genocidal".
Twenty three per cent of incidents originating in Ireland involved social media including Facebook and Twitter.
Manifestations of hate speech and other forms of racism on social media are disturbingly extreme.
The iReport compiles its data from information submitted by people who have been subjected to racism, by frontline anti-racist organisations and the general public.
People who experience racism are encouraged to report it to www.iReport.ie. Reports were mostly made by third party bystanders.
Below are graphs from the report.
(Reports of Racism in Ireland: ENAR)
O'Curry says,
The Internet is an easy place for people to say things that would otherwise be less socially acceptable to say.
"Taken with the lack of legal resources available, and the poor record of self-regulation by social media platforms, this creates the conditions in which "keyboard warriors" can work-up base racist sentiments into something much more sinister and threatening for those on the receiving end.
"The government needs to prioritise the issue of online hatred, bullying and death threats".
ENAR Ireland is the Irish coordination for the European Network Against Racism (ENAR), based in Brussels.