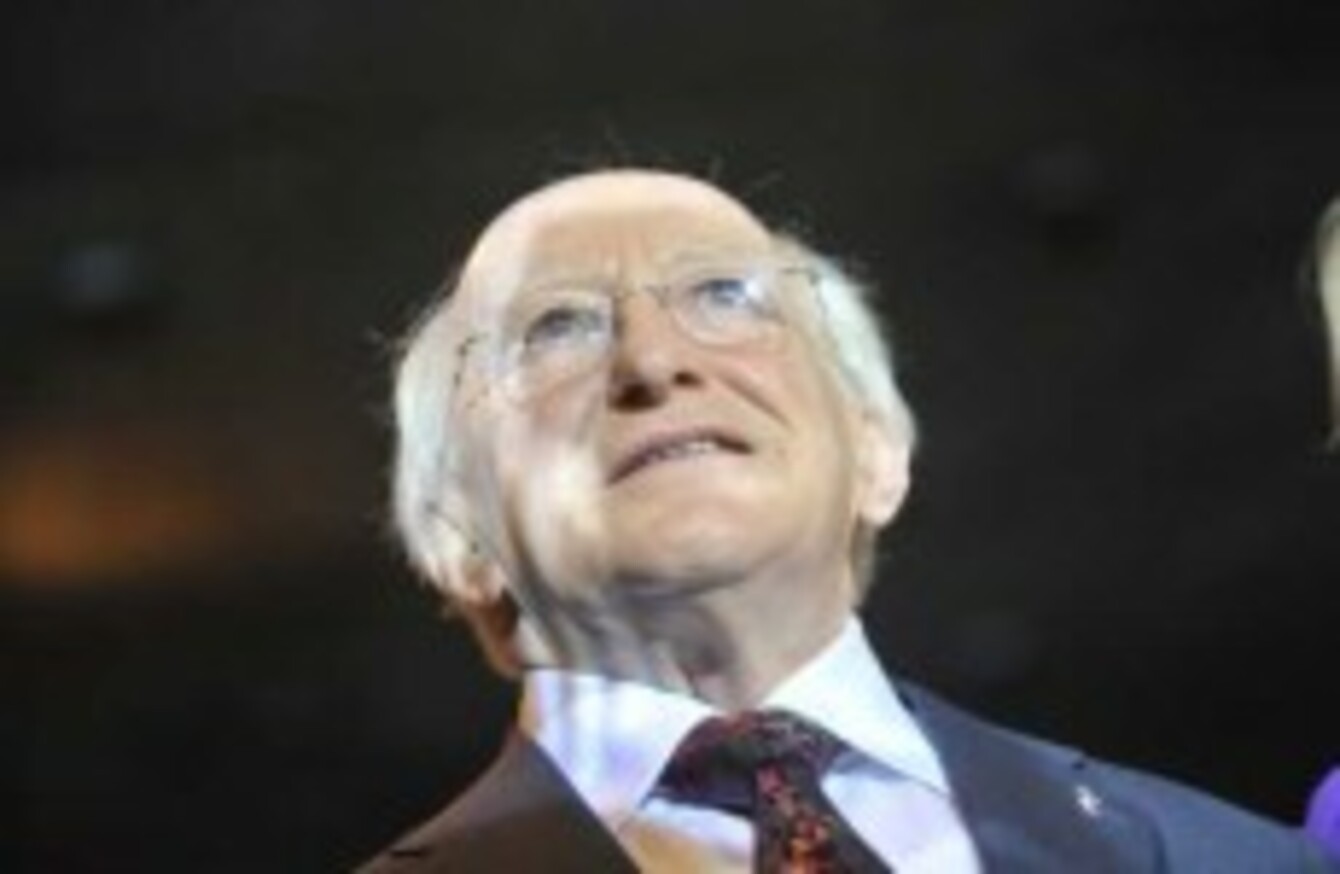 Michael D Higgins - the emigrants' choice.
Image: Sasko Lazarov/Photocall Ireland
Michael D Higgins - the emigrants' choice.
Image: Sasko Lazarov/Photocall Ireland
IRISH EMIGRANTS WOULD like to see Michael D Higgins set up residence in Áras an Uachtaráin.
In their own symbolic election, the Irish abroad "elected" the Labour candidate as the next president of Ireland.
In the presidential poll, Higgins came out on top with 41 per cent of the vote, well ahead of his nearest rival David Norris on 24 per cent.
Martin McGuinness came in third with 18 per cent of the vote. Former frontrunner Seán Gallagher only managed fourth place with 10 per cent  of first preferences.
Mary Davis and Gay Mitchell received 3 per cent each, while just 1 per cent of the vote went to Independent candidate Dana Rosemary Scallon.
The vote took place through the website BallotBox.ie over six days and 2,581 people took part.
Organisers of the token election say it allows for Irish people living outside of Ireland to have their say because they are denied a vote in the "real" election.
The aim of the site is to highlight that Irish emigrants are immediately disenfranchised upon leaving the country. This is in stark contrast to many other democracies," they said. "BallotBox.ie advocates a change in the law so that recent emigrants who have been resident in Ireland retain their vote.
Votes were recorded in 97 countries with the UK, US, Australia, Canada and Germany providing the majority. However, votes were also cast in Estonia, Malawi, Nicaragua and El Salvador.
"With so much talk of the need to harness the global Irish community to help Ireland get back on it's feet, it seems the powers that be are failing to grasp the importance of keeping recent emigrants involved in the national conversation," added the founder of BallotBox.ie, Brian Reynolds.
IP technology was used to block voters in Ireland and passport information was used to discourage non-Irish people from voting.
BallotBox.ie also held a fantasy General Election in February 2011. Over 5,000 people had their say in that poll.