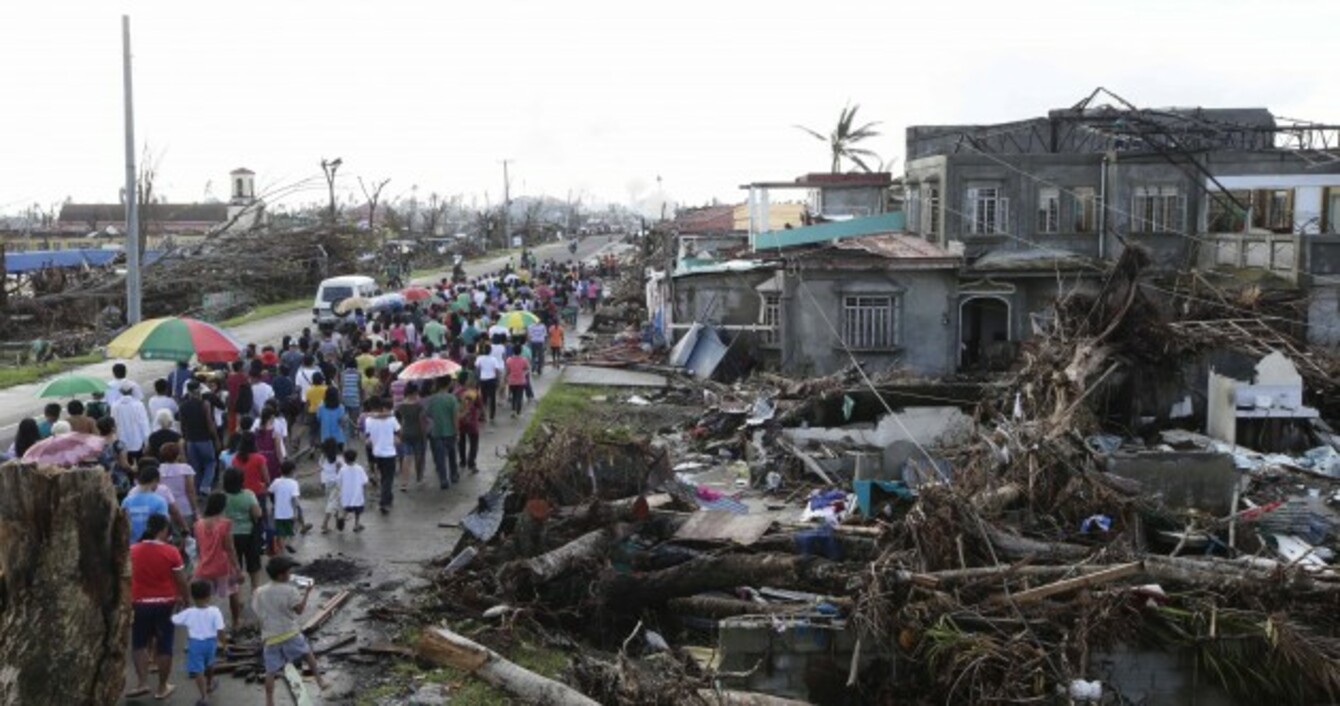 Typhoon survivors take part procession for the victims in Palo township, Leyte province
Image: Bullit Marquez/AP/Press Association Images
Typhoon survivors take part procession for the victims in Palo township, Leyte province
Image: Bullit Marquez/AP/Press Association Images
A TEAM OF experts from the Department of Foreign Affairs and the Defence Forces will fly out to the Philippines this week to assess how the Irish typhoon aid effort should proceed.
It's planned they'll travel on Wednesday and take part in meetings in Manila with the Filipino Government, UN agencies and NGOs, before visiting Irish-funded relief programmes in the areas worst affected by the storm.
Ireland has donated €2.6 in funding to the international relief effort to date, while three airlifts of shelter, water, sanitation and other emergency supplies worth around €845,000 have also taken place.
"We have charged the team with assessing how Ireland can be most effective in responding to the longer-term needs of communities in the Philippines," Foreign Affairs Minister Eamon Gilmore said.
The team will report back with recommendations on how to proceed once the mission is complete.
Typhoon Haiyan left almost 7,000 people dead or missing when it swept through the central Philippine islands earlier this month.
The government says about 4.3 million people lost their homes in the typhoon, double the number of those made homeless by the Indian Ocean tsunami of 2004.