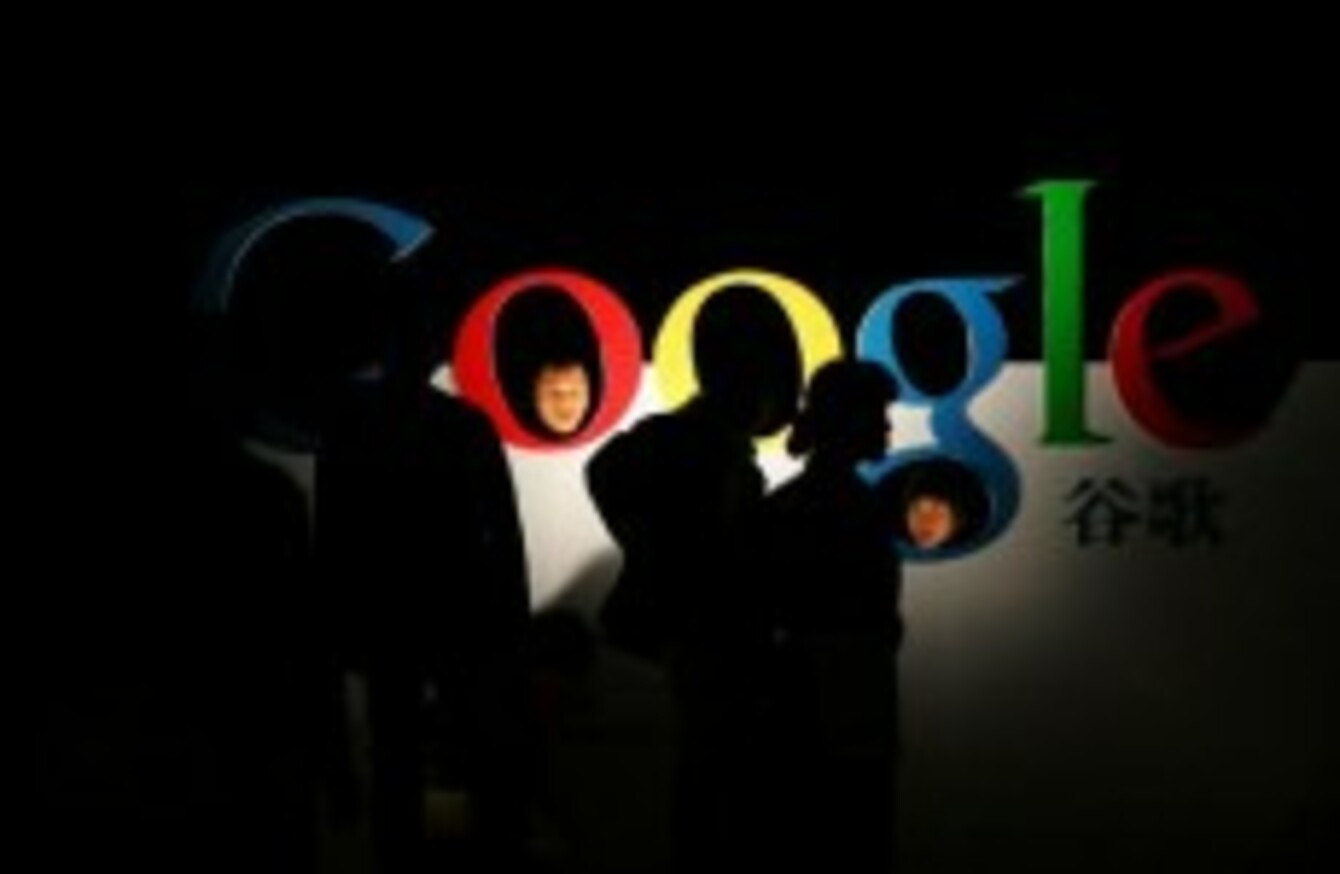 Image: Elizabeth Dalziel/AP/Press Association Images
Image: Elizabeth Dalziel/AP/Press Association Images
THE IRISH government asked Google to remove content from its online services in 2009, according to the company, but Google gave no details on what that content was or why it was taken down.
Data released by the Internet search engine today details which governments asked for content to be removed from the site between July 2009 and December 2010.
Google's transparency report shows that the Irish government asked for less than ten items to be removed during the six-month period from July to December 2009 – and has not asked for anything to be taken down since. No reason was given for the 2009 requests because Google only offers a breakdown on the data when it receives ten or more requests.
The company explains:
We do not release exact numbers when there are fewer than ten requests and fewer than ten items requested to be removed. Many of those requests may coincide with our own content policies, so when the numbers get small enough, they do not necessarily reflect anything about the level of censorship in that country.
Ireland asked for no changes to be made to its Google Maps information and also no data user requests were issued.
Removal requests
However, our neighbour's interaction with Google was far more intense.
The British government asked for the highest number of items to be removed from the search engine's online services, though the company was quick to explain this was because of an online scam:
The UK's Office of Fair Trading requested the removal of fraudulent ads that linked to scams. We complied with the request and removed 93,360 items in total.
Brazil led the way with the number of requests its government put in to Google in relation to content on its services. However, only 76 per cent of its 263 demands were fulfilled.
In total, 12,363 items were removed but Google said, in general, the number of requests is much higher from the South American country because of the popularity of its social networking site orkut there.
Germany also has a high level of removal requests, with its authorities asking for over 1,900 items to be taken down.
Most of the list came from a federal government youth protection agency for sites that with content that violates German youth protection law. Some of the websites tout Nazi memorabilia, extreme violence and pornography. However, one video on YouTube was removed with "Government Criticism" cited as the reason.
Back "home", the California-based company complied with 87 per cent of requests it received from US federal agencies and courts in the last six months of 2010. Google said it received 1,421 requests for content removal from government sources during that time. Most of those, 1,110 requests, involved defamation allegations in Google Groups related to a single family.
YouTube and Google Street View
Other reasons for content being removed from different countries across the globe include ongoing defamation court cases and issues of national security or privacy. YouTube content has also been deleted because it contains violent scenes or hate speech. Google Street View content has been removed because of privacy and security issues.
Google says it has released the report today because "transparency is a core value" to the company.
We believe that more information means more choice, more freedom and ultimately more power for the individual.
The China versus Google saga continues with the publication of the report as the search engine said from now on it will disclose the number of removal requests it receives from the Chinese authorities.
People in China landing on google.cn are now re-directed to google.com.hk, the Hong Kong Site, where no filtering or censorship occurs.
During the period reported on this time around (July 2009 to December 2010), google.cn was in operation and subject to Internet regulation. As Chinese officials consider censorship demands to be "State secrets", no information can be disclosed yet.
The transparency report also includes traffic graphs which show where in the world outages have taken place, including enforced Government blockages. It shows evidence that YouTube was inaccessible on certain days in Syria and Libya over the past few months during the so-called Arab Spring movement.