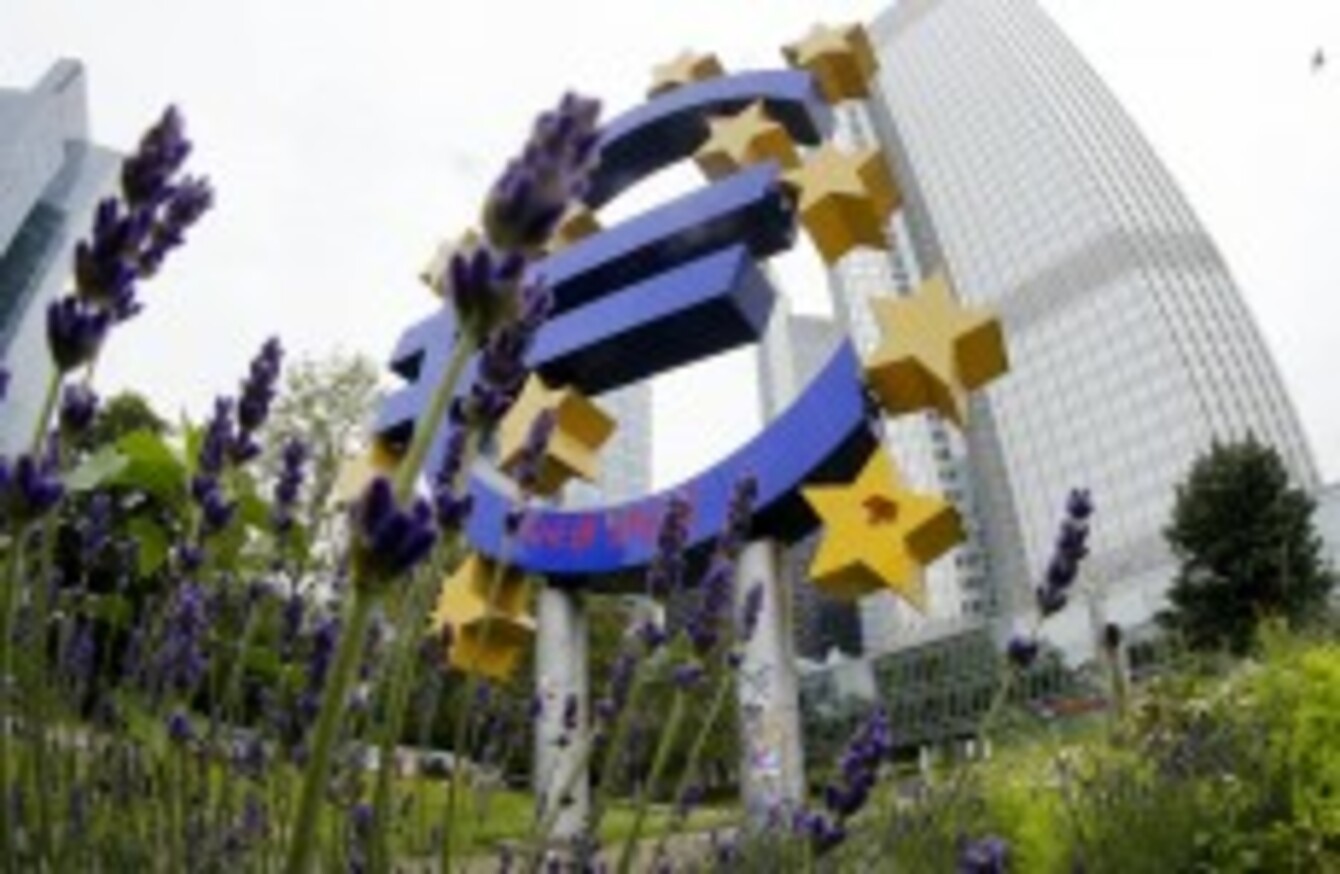 Image: Michael Probst/AP/PA
Image: Michael Probst/AP/PA
NEW FIGURES FROM the Department of Finance indicate that Irish banks are gradually becoming less reliant on the European Central Bank.
Year-on-year borrowing by Irish covered banks from the ECB is continuing to decline, down €27 billion, or 44 per cent, on last year. During July, total utilisation of ECB facilities by all banks in Ireland fell by 5 per cent, bringing it to €43.6 billion – its lowest level since September 2008.
The total share of ECB funding by banks is now just 5.4 per cent, compared to our 26.5 per cent share of the funding in November 2010, immediately after the bailout.
Commenting on the data, the department said:
The steady decline in reliance on ECB funding reflects the continued strengthening of the banking system and has been achieved through managed deleveraging, deposit gathering and the return of AIB, BOI and PTSB to international funding markets.
The figures from the department also showed that deposit volumes remained stable last month at €152.1 billion.