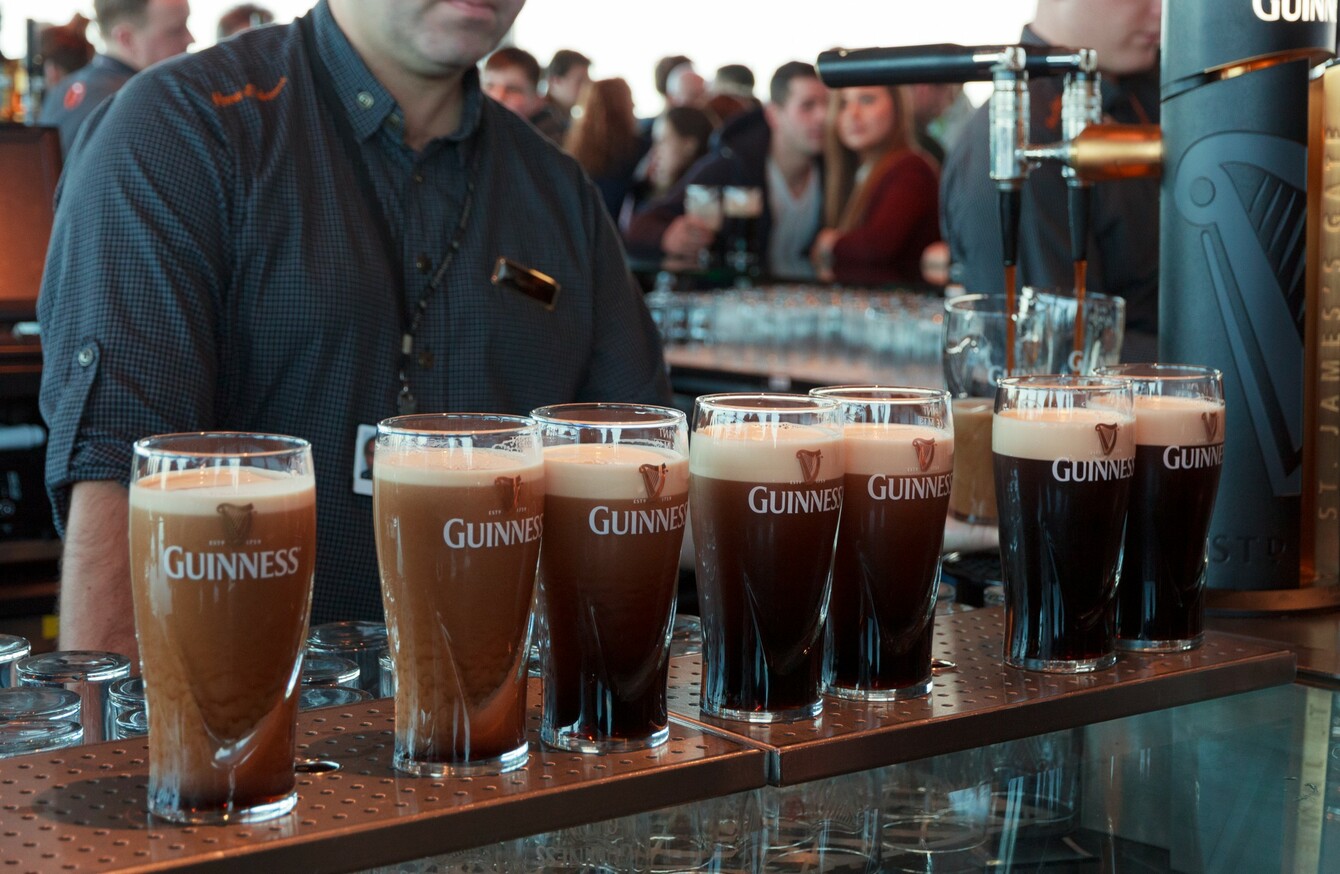 File photo.
Image: Shutterstock
File photo.
Image: Shutterstock
A NATIVE OF the Gaeltacht has left his job after being told to stop speaking Irish in the pub where he worked.
Cormac Ó Bruic, a young man from the Kerry Gaeltacht, said he was was forbidden by his employer in Cork from speaking Irish at work because he was told "this is an English-speaking business".
Ó Bruic said he had been working in The Flying Enterprise pub complex on Cork's South Gate Bridge for eight months as a bar supervisor when he was expressly told not to drop the cúpla focal in the workplace.
Irish language campaigners plan to protest outside the pub this afternoon.
"Another man from home was working with me, so every day I'd have a chat with him for maybe five minutes in Irish," Ó Bruic told Raidio na Gaeltachta.
There were two or three others working there too who were very interested in the language, and we used to speak Irish together.
"One day, one of the owners came behind the bar and told us that we weren't allowed to speak Irish. The following day, again, the owner told me I wasn't allowed to speak Irish in his pub.
He was shouting at me and banging on the table, because I stood up to him and told him I wasn't going to stop. He told me then to go back to work, but I told him that I couldn't.
"I couldn't work for anyone who would tell me that I wasn't allowed to speak Irish," he told Helen Ní Shé on the An Saol ó Dheas programme on Raidio na Gaeltachta.
Unfair
Management at The Flying Enterprise have released a statement saying it is "unfair" of Ó Bruic to comment on internal HR matters.
"This matter is certainly not about the Irish language," the statement says, adding however that "while at work the most sensible and practical language to speak is English".
English-speaking business
Ó Bruic said that the Irish was mainly spoken between colleagues.
"We used to speak English to customers, but if anyone had Irish, we'd speak Irish to them," he added.
Lots of customers would tell us that it was lovely to hear the language spoken, especially to hear young people using it in Cork.

There were one or two who had Irish who'd come in and say a word or two in Irish and I'd answer in Irish, but then we'd revert to English.
In a statement to RnaG, pub owner Finbarr O'Shea said that there were certain clothes that people needed to wear while working in his pub – and similarly a certain language they needed to speak while working.
He said he wanted to keep English as the working language "because it's a hospitality business". He saw no difference between other languages and the languages of Ireland. "We're all Europeans after all."
Complaints
Ó Bruic says O'Shea claimed customers were complaining that they didn't understand the staff.
"But I speak English as well," Ó Bruic said. "And I was also speaking English, so I don't know why they wouldn't understand me."
In the letter, O'Shea wrote: "(The manager) spoke to you as a result of a number of complaints received from people who felt uncomfortable at the bar because you were communicating in Irish.
It was explained to you that this is an English-speaking business, and while working on the premises all staff need to speak in English.
Ó Bruic denied that this was the case, but said that he had never returned to work there on principle.
In my mind I have to stand up for the language, I love it.
"That there are still people who don't want to hear the language at all, I can't understand it."