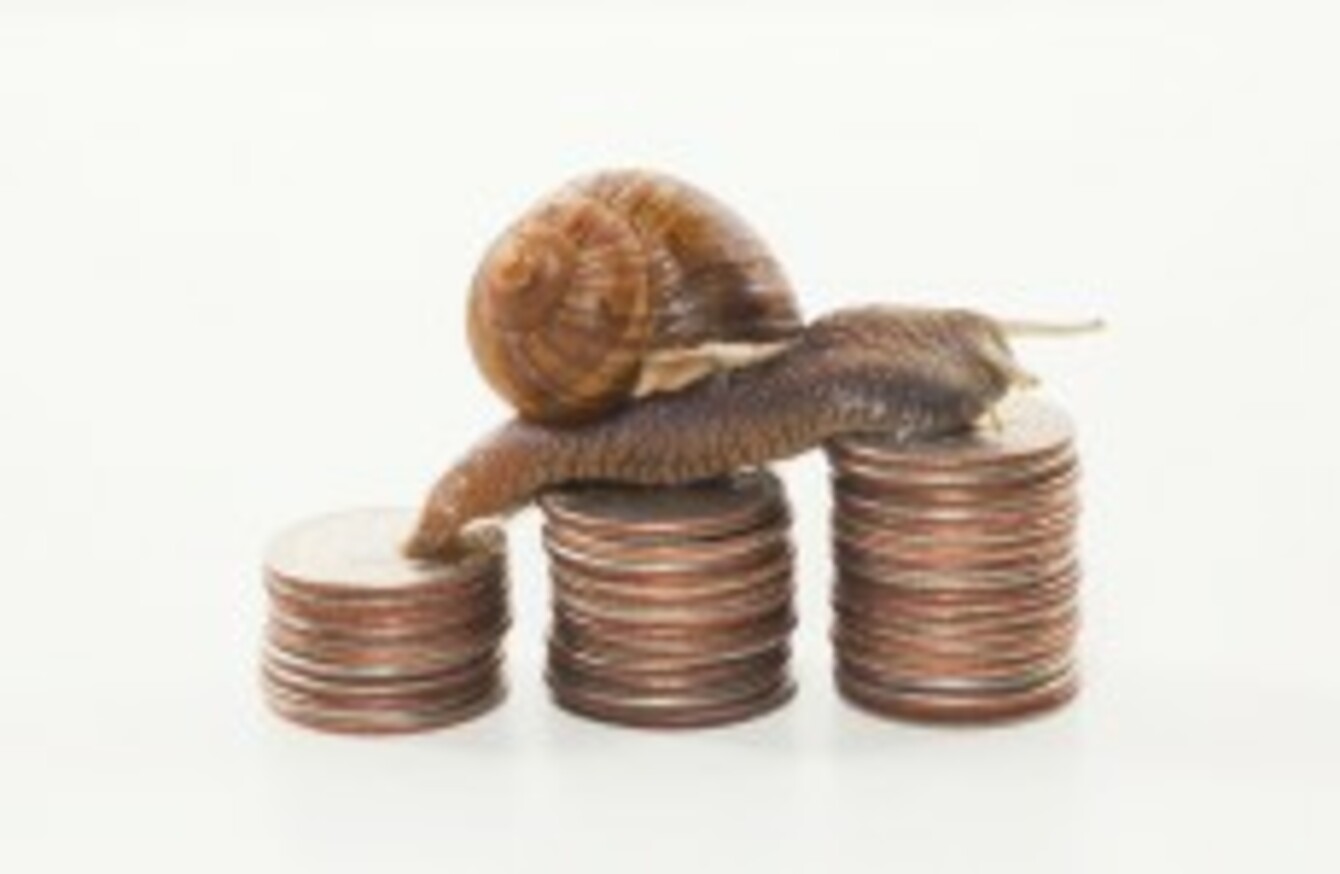 Image: Shutterstock
Image: Shutterstock
IRISH BUSINESSES ARE reporting 'steady rather than spectacular' improvements in growth and employment, according to the latest KBC Bank Ireland/Chartered Accountants Ireland business sentiment survey.
The number of companies reporting a rise in output was at a seven-year high of 56%, with only 12% recording a decline in activity during the second quarter of the year.
The jobs market also continues to improve, albeit modestly, with a three point climb in the number of firms reporting increased employee numbers to 36%, again the highest level since 2007.
Decline
Despite these gains, the sentiment index for the second three months of the year actually declined slightly when compared to the previous quarter.
KBC said that business owners' outlook hasn't improved significantly despite positive news on the macroeconomic front, most notably strong figures for GDP growth in the first half of the year, or the promise of a kinder budget in the Autumn.
The bank said that the results don't suggest that the Irish economy "is moving onto a notably faster growth trajectory".
Gradual gains
KBC chief economist Austin Hughes said that the slight dip in business sentiment when compared to the end of last year "may be disappointing but it isn't at all surprising given the dramatic improvement reported in the second half of last year".
These results point to step gains of late rather than any seismic change in activity levels. In turn, this reflects the reality of a recovery that is healthy but far from a return to the boom.
Chief executive of CAI Pat Costello said that the results "should be seen as the continuation of very healthy growth rather than any pointer to weaker conditions".
Stable
Costello added: "It may be the case that compared to the dramatic changes of the past ten years, the current environment looks fairly stable. That said, the majority of those firms focussed on the domestic economy said uncertainty was affecting their business decisions."
This likely reflects a still early and uneven pick-up in domestic spending.
The report said that consumer spending may be the engine that will drive "a more balanced recovery", with a catch-up hinted at by the generally improving tone of consumer confidence lately.