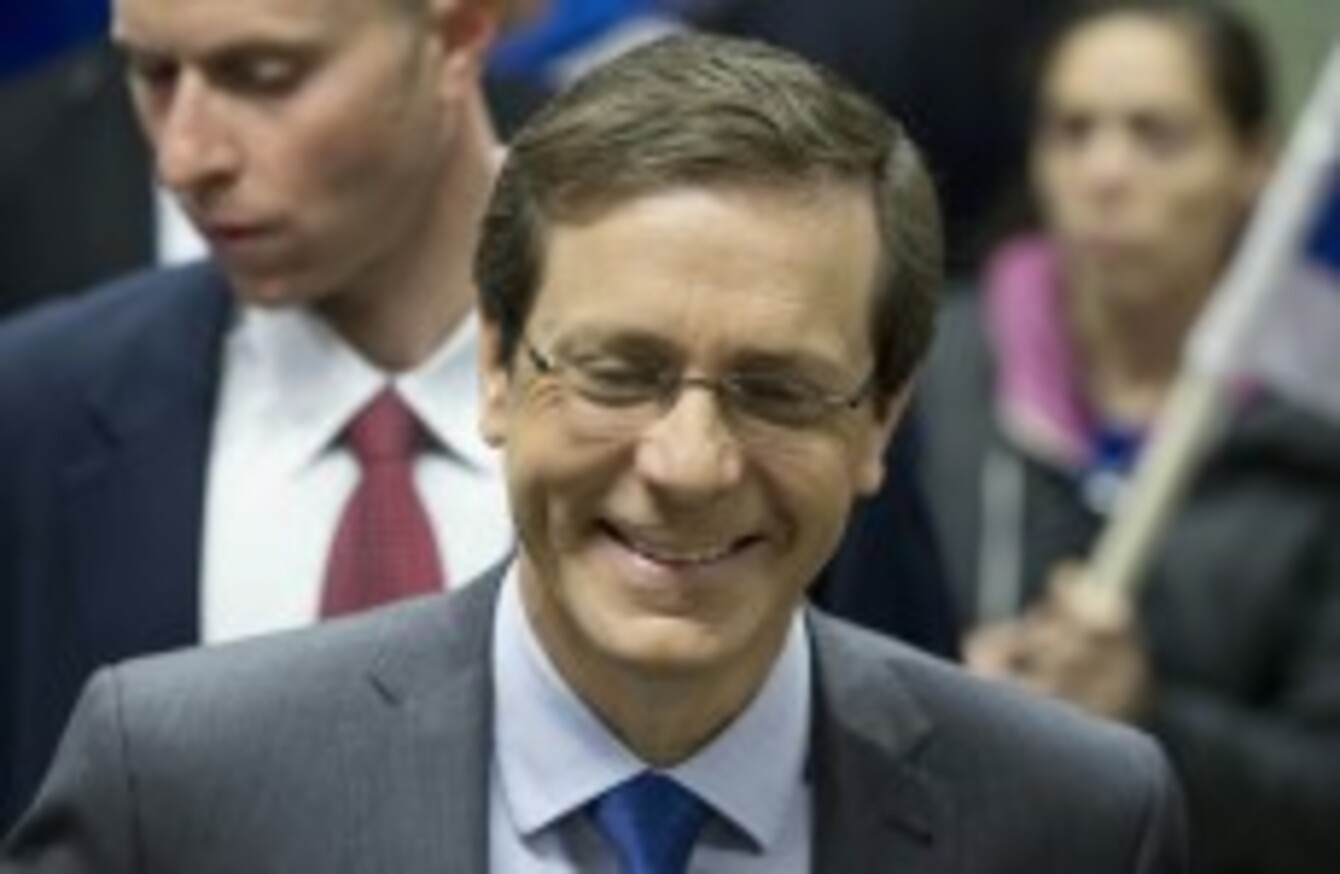 Zionist Union leader Isaac Herzog.
Image: AP/Press Association Images
Zionist Union leader Isaac Herzog.
Image: AP/Press Association Images
THE POLLS HAVE opened in the Israeli general election that could see a candidate with strong ties to Ireland becoming Prime Minister.
Isaac Herzog, Labour leader and head of the centre-left Zionist Union, is the son of Chaim Herzog, a former President of Israel who was born in Belfast and educated in Dublin.
Chaim Herzog's father, Isaac Herzog, was the first Chief Rabbi of Ireland, a fluent Irish speaker and known as the 'Sinn Féin Rabbi'.
He is facing off against incumbant Benjamin Netanyahu and his Likud party. Going into today's election, opinion polls had Herzog's Zionist Union with a marginal three to four seat lead over Netanyahu's Likud party.
Election 
Over 5.8 million voters can cast their vote between 5 am this morning and 8 pm this evening in 10,372 polling stations nationwide for parties which will comprise the 120-member Israeli parliament. The next prime minister will be the party leader in the best position to form a coalition government.
Speaking after voting at a Jerusalem school shortly after polls opened, Netanyahu reiterated that he was seeking to form a rightwing coalition.
"There will not be a unity government with Labour," he said. "I will form a nationalist (rightwing) government."
Netanyahu brought the election on himself, calling the snap vote after firing centrist ministers from his fractious coalition just two years into its term.
Opposition 
It will be Israel's third election since 2009 and the biggest challenge yet for the 65-year-old incumbent, who is seeking a third consecutive term.
It is thought that fatigue with Netanyahu's focus on foreign policy to the detriment of domestic socio-economic problems has led to opposition to his tenure in office.
In a bid to secure a return to power the incumbent Prime Minister has reached out to right-wing voters, making clear his opposition to a Palestinian State.
- Additional reporting by AFP