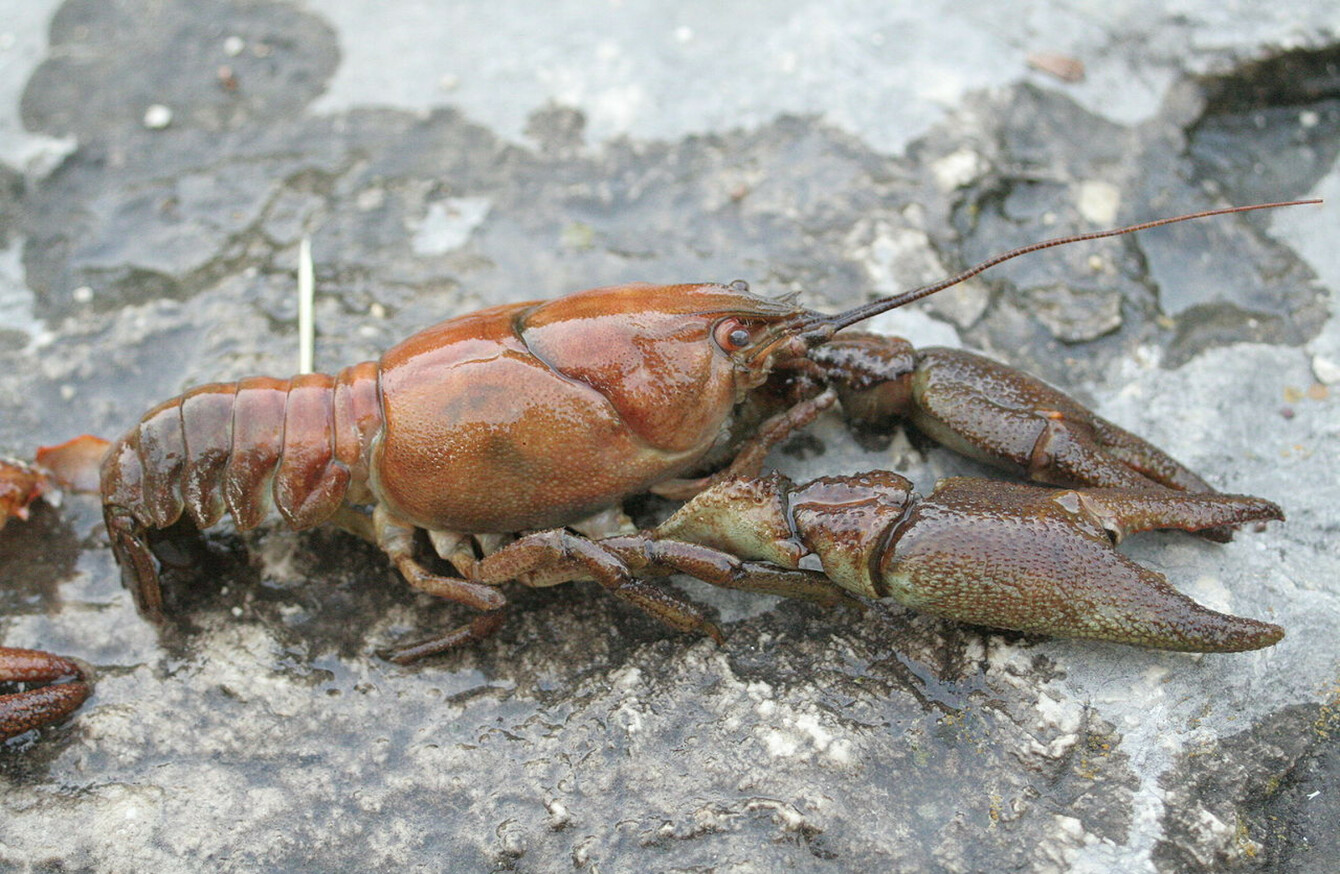 Image: Wikipedia
Image: Wikipedia
NEW REGULATIONS HAVE been introduced to protect native Irish freshwater crayfish from several plague-carrying invasive alien species.
The new rules were introduced by the Minister for Culture, Heritage and the Gaeltacht, Josepha Madigan in a bid to protect the White-clawed crayfish species, which has suffered several large unexplained mortalities in recent years.
The measures grant authorised officers a range of functions including the power to carry out inspections and seize invasive fish without payment.
The White-clawed crayfish is considered a globally threatened species as 'Crayfish plague' has decimated populations of the fish around the world. Ireland now holds one of the largest surviving populations.
The plague was introduced to Europe by North American species of crayfish in the 19th century.
Until 2015 Ireland was considered free of the plague however it has now reached five Irish rivers, possibly by spores carried on fishing equipment.
Many North American crayfish species are resistant to the plague so they can act as carriers of the disease which rapidly kills their White-clawed relations.
There is no evidence to date that North American, or other non-native crayfish, have been introduced to Ireland and authorities say control of the plague depends on the absence of non-native crayfish.
These five species of the fish are listed as invasive species of concern:
People are being asked to alert the authorities if they encounter any mass mortalities of crayfish or sightings of unusual species.
Anyone who sees any dead or dying crayfish should report it to the National Parks and Wildlife Service, Inland Fisheries Ireland, or the National Biodiversity Data Centre.