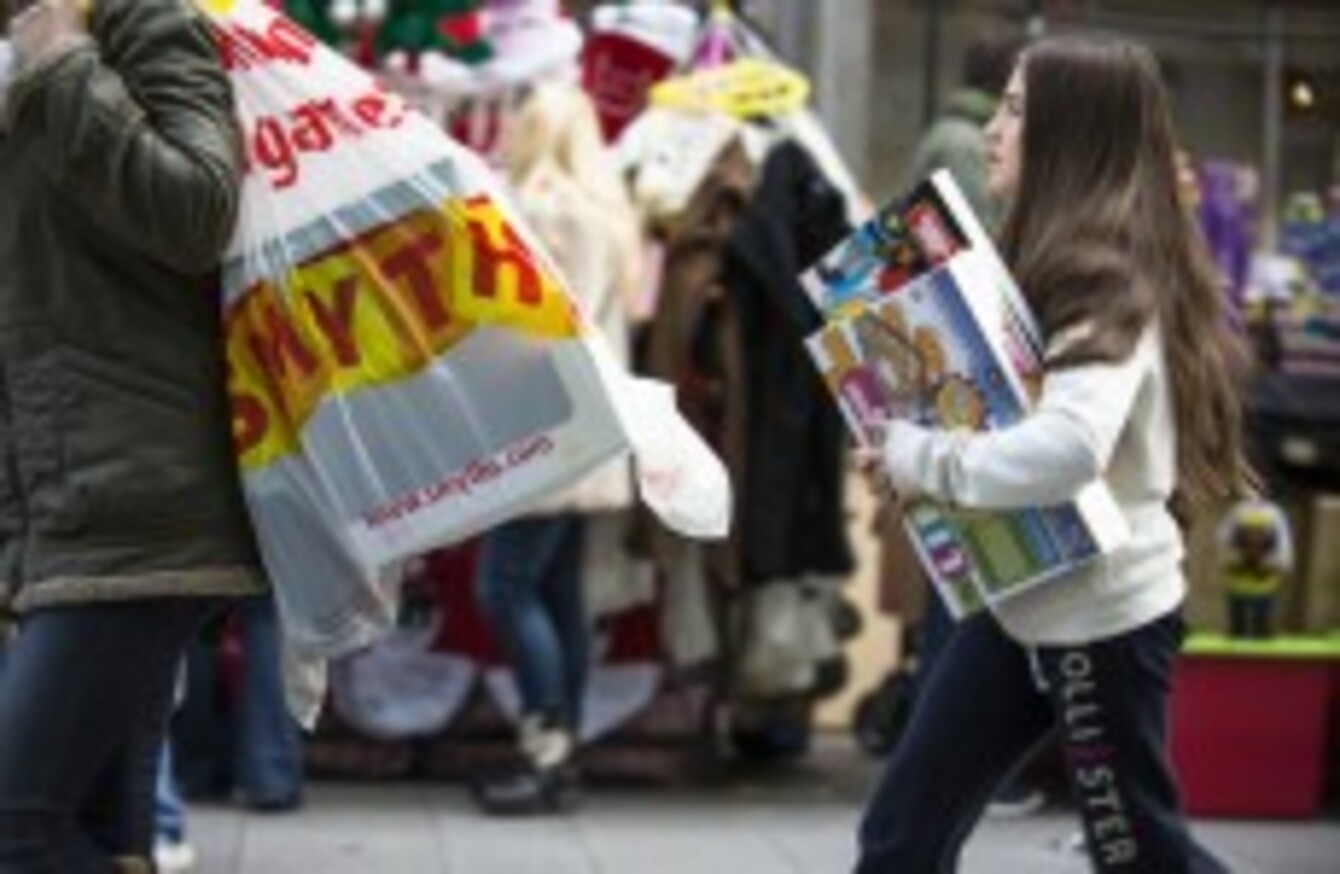 Shoppers are still cautious with their spending, despite the economic recovery.
Image: Wanderley Massafelli/Photocall Ireland
Shoppers are still cautious with their spending, despite the economic recovery.
Image: Wanderley Massafelli/Photocall Ireland
IRISH SHOPPERS' THRIFTY buying habits have become entrenched after the crash and it could take years before big-spending consumers make their way back to cash registers. 
And it's in the supermarket aisles where cash-strapped customers are watching their cents the most – with more than half planning to shop around for their groceries more than they are already over the next 12 months.
The findings come from the latest consumer survey for Retail Ireland, the retail arm of business lobbyists Ibec.
It revealed 40% of shoppers had put off making big-ticket purchases in the last two years and only 27% were planning a significant spend in the next year, compared to 46% who were "unlikely" to make a major buy.
We're all about price. And those loyalty cards
When it came to doing their grocery shopping, 52% of those surveyed expected to shop around more for the basics in the next 12 months – including 30% who said they would compare prices "a lot more".
Price was the most important factor when deciding what to buy at the supermarket for 40% of people and value-for-money was the next highest at 23%.
Only 8% listed a product being Irish-made as their key consideration, while 5% put down that environmental concerns were most important to them.
Loyalty cards were king among shoppers, according to the survey, with 47% of people admitting they used them when buying groceries, while just 3% said they used an app.
Before and after
In other findings, the survey revealed:
78% of people said they "actively seek out cheaper ways of living after the recession
71% admitted they now bought more own-brand goods
52% said they took more notice of specials
Time for some tax cuts then
Retail Ireland director Stephen Lynam said locals' shopping habits that changed during the crash showed no sign of changing back and consumers remained cautious, despite getting more optimistic about their financial prospects.
"Positive economic trends mean the government finally has a chance to ease the pressure on consumers in the upcoming budget," he said.
"Following years of painful tax hikes, income tax along with other consumer taxes should be reduced."
The survey also said 69% of people were feeling more positive about their finances than they were 12 months ago.
Brendan Beere from Millward Brown, which carried out the research, said: "Recession-shopper behaviour has been normalised for the Irish consumer in 2014.
"While consumers are more optimistic about their financial outlook, they remain cautious, giving due consideration to all types of spend from grocery to big-ticket items."
READ: Do strong coffee sales mean the economy is getting better?
READ:  The retail sector is delighted that more part-time jobs are becoming full-time