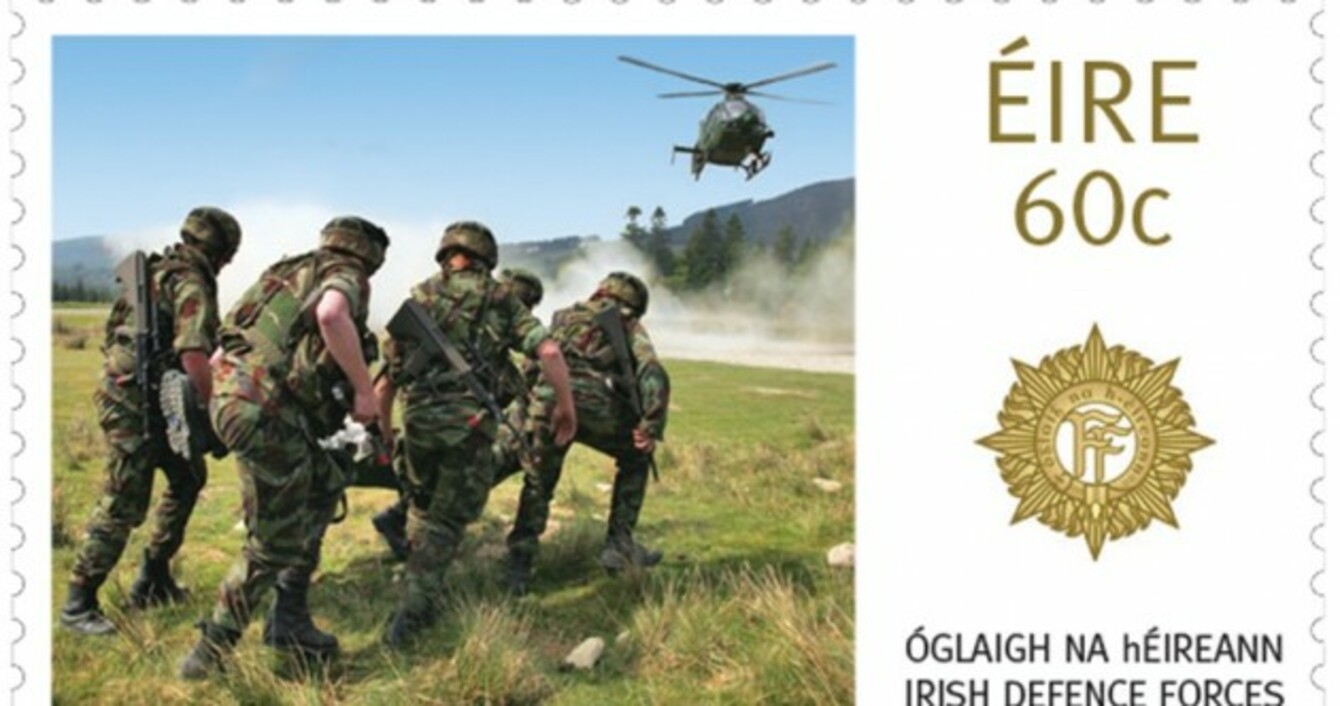 Image: An Post
Image: An Post
AN POST HAVE launched four new stamps to honour what they say is the "proud and selfless service of the Irish Defence Forces".
The four stamps depicts the four branches of the force: Army, Navy, Air Corps and Reserve Defence Force.
Last week, the first set of Irish troops were supposed to be deployed to the Golan Heights to join the UNDOF (United Nations Disengagement Observer Force) mission, however  it was delayed until the end of September.
The 12 officers and 103 soldiers of various ranks will be taking part in the UNDOF mission with troops from Fiji, India and the Philippines.
The stamps are out today and cost 60c.
Here are An Post's newest stamps:
Irish Defence Forces Stamps

Irish Defence Forces Stamps

Irish Defence Forces Stamps

Irish Defence Forces Stamps

Irish Defence Forces Stamps