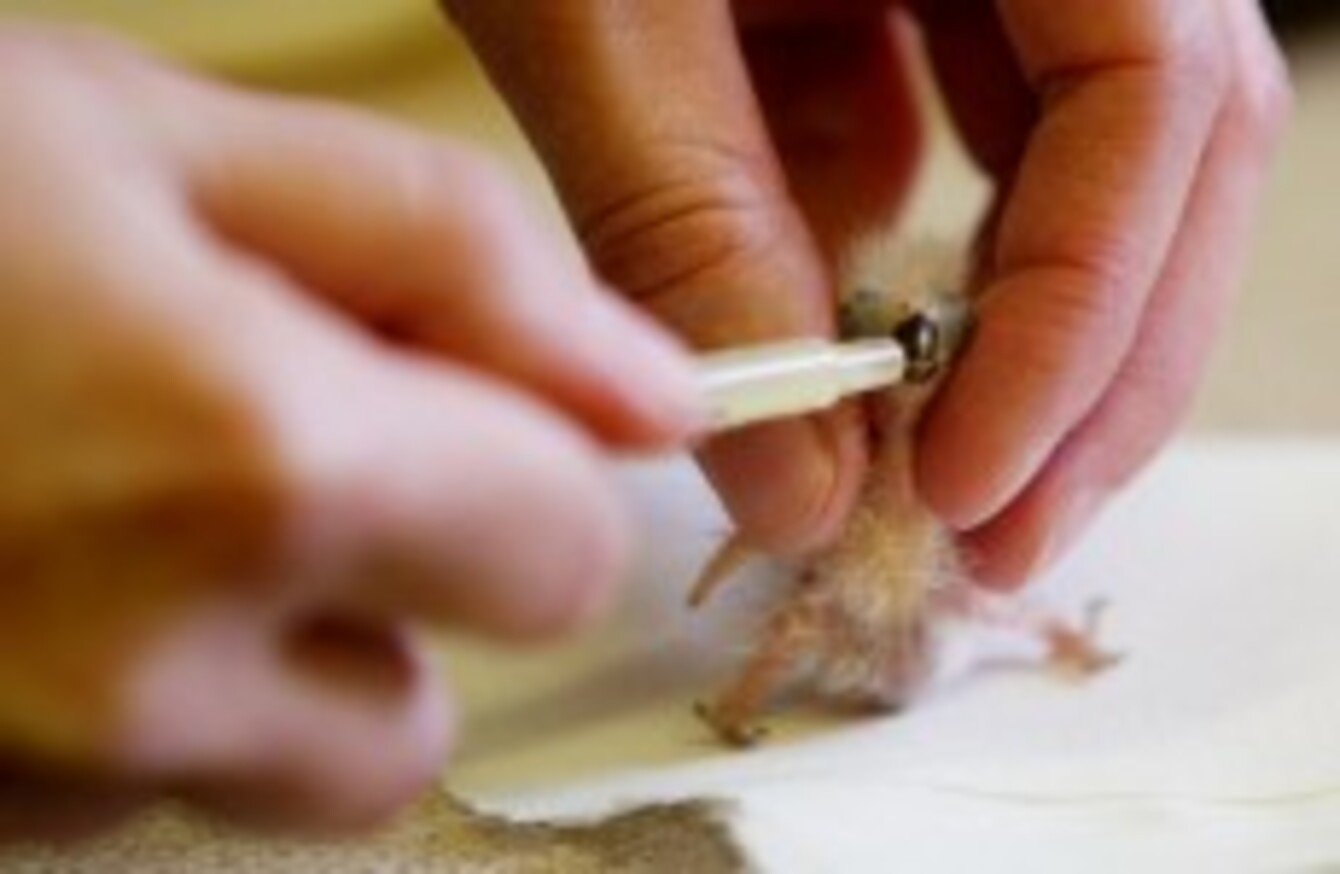 Look how far we've come...a baby lorikeet is fed through a syringe.
Look how far we've come...a baby lorikeet is fed through a syringe.
THE SUBMARINE, COLOUR photography, soda water, the armoured tank, aircraft ejection seats, rubber soles (yes, rubber soles) and, most importantly, chocolate milk all have something in common.
They were all invented in Ireland or by Irish people.
That list is in no way exhaustive and an event in Dublin this weekend is recognising the fact that the modern injection should also be on it.
Little-known Irish doctor Francis Rynd is credited for administering the first pain-relieving injection in the world more than 150 years ago.
He used an improvised instrument – a forerunner to the hypodermic syringe – to place morphine under the skin of a female patient who was suffering from a common type of facial pain in May 1844.
Dr Rynd established that the procedure was effective and wrote that his patient slept painlessly for the first time in many months after his treatment.
The Meath Hospital-based doctor served the poor of Dublin's south inner city. His valuable contribution to medicine is being commemorated at a three-day scientific symposium at the Faculty of Pain Medicine at the Irish College of Anaesthetists in Dublin this weekend.
Dr Rynd has been described as an "unheralded hero of Irish medicine".
"Some 12-13 billion sub cutaneous (under the skin) injections are now administered globally each year and the technique has become invaluable for administering a wide range of vaccines and medications," said Dr Declan O'Keeffe of the Faculty of Pain Medicine.
The ivory and steel device
Dr Rynd made his "syringe" from two pieces of surgical equipment and then successfully placed a small quantity of morphine in four small holes near the facial nerves in his patient's face.
The instrument had no plunger and the morphine travelled beneath the skin by gravity.
Dr Rynd's device

Dr Francis Rynd
He wrote up a case study detailing his discovery in the Dublin Medical Press publication in 1845. His revolutionary technique soon spread and companies began producing a range of needles based on his design.
Famous British nurse Florence Nightingale is on record praising Dr Rynd's invention.
Nothing did me any good but a curious little new-fangled operation of putting opium under the skin, which relieved one for 24 hours."
Nine years after Rynd's breakthrough, a Scottish doctor called Alexander Wood refined the device by adding a plunger. That become the first hypodermic syringe.
Rynd died in 1861 after suffering a heart attack. He was 60 years old.
Science in the Diagnosis and Treatment of Spinal Pain is the title of the fourth annual scientific meeting of the Faculty of Pain Medicine at the College of Anaesthetists of Ireland. It  continues to 18 February at the Dublin Convention Centre and the College's headquarters in Merrion Square, Dublin.