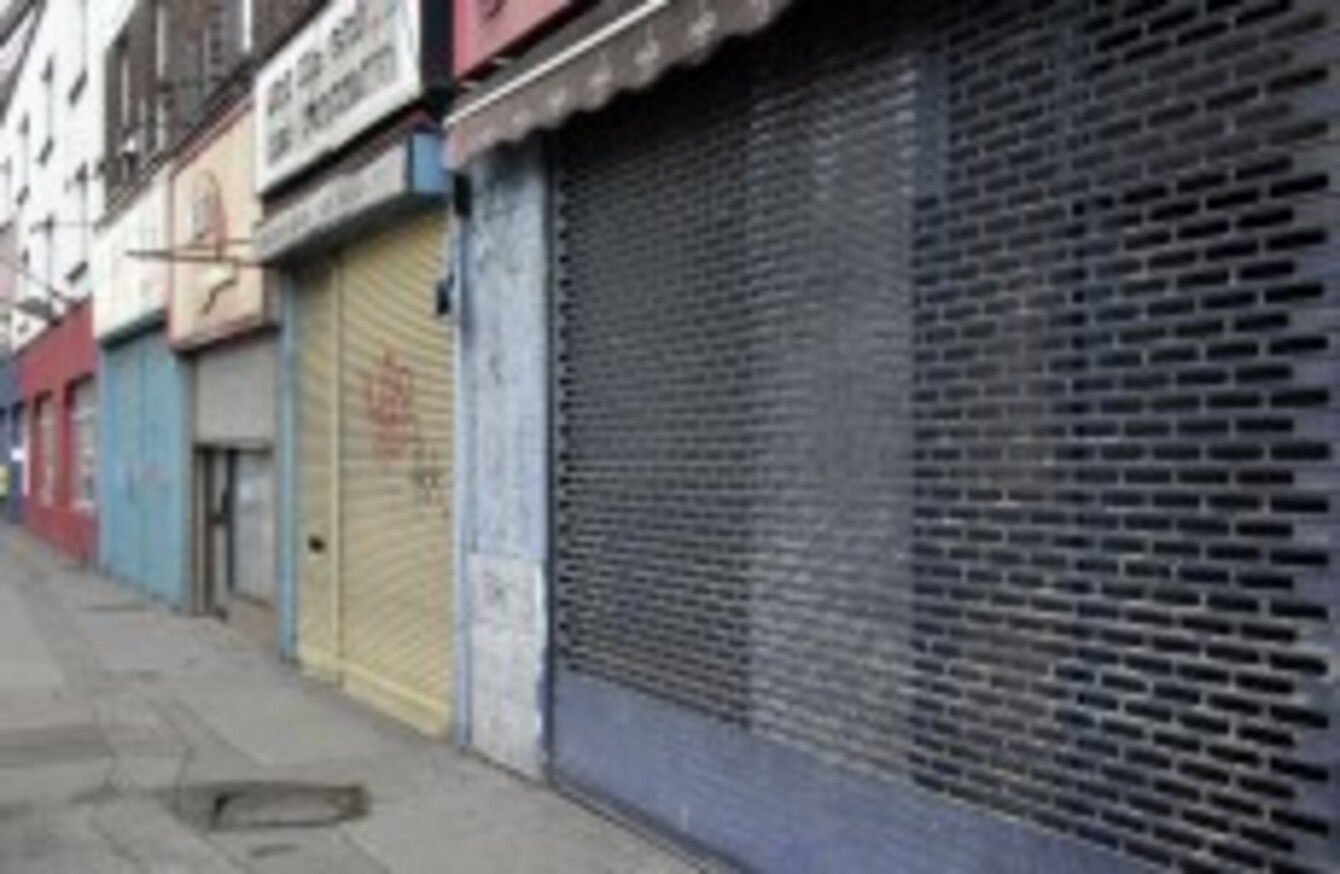 Image: Mark Stedman/Photocall Ireland
Image: Mark Stedman/Photocall Ireland
THE IRISH ECONOMY shrank dramatically in the third quarter of 2011, striking new figures from the Central Statistics Office have shown – with Ireland once again the worst-performing economy in the European Union.
Gross Domestic Product – the total value of all goods and services produced – fell by 1.9 per cent in the three months from July to September.
Meanwhile, Gross National Product – the value of all services supplied by Irish residents, which is considered by some to be a more accurate barometer of economic performance – fell by 2.2 per cent.
The shrinkage in GDP is the worst since the first quarter of 2009, and reverses the trend set in the first two quarters of this year when the economy grew by 1.8 and 1.4 per cent.
On an annualised basis, the economy is still growing, but only by a modest rate of 0.5 per cent – a significant dive on the stats from earlier this year.
Building and construction has performed worst in the last year, with the value of output falling by over 20 per cent, while public administration and defence output has fallen by 4 per cent.
Agricultural, forestry and fishing output is up by 15 per cent on last year, though that sector also took a significant hit in the last quarter.
The news comes a day after preliminary data for October showed that Ireland's trade surplus – the amount by which the value of exports exceeds imports – had fallen by 11 per cent in October.
Stats produced by Eurostat earlier this month showed that economic growth in the 27 European Union member states had fallen to an average of 0.3 per cent in the third quarter, with growth in the eurozone at just 0.2 per cent.
Ireland had the worst-performing economy in the EU in the third quarter – a drastic turnaround form the second quarter, when it had the second-highest rate of growth.
The combined statistics paint a bleak picture for the economy's short-term prospects, and will be a major blow to the government as it sets about cutting public spending further next year.