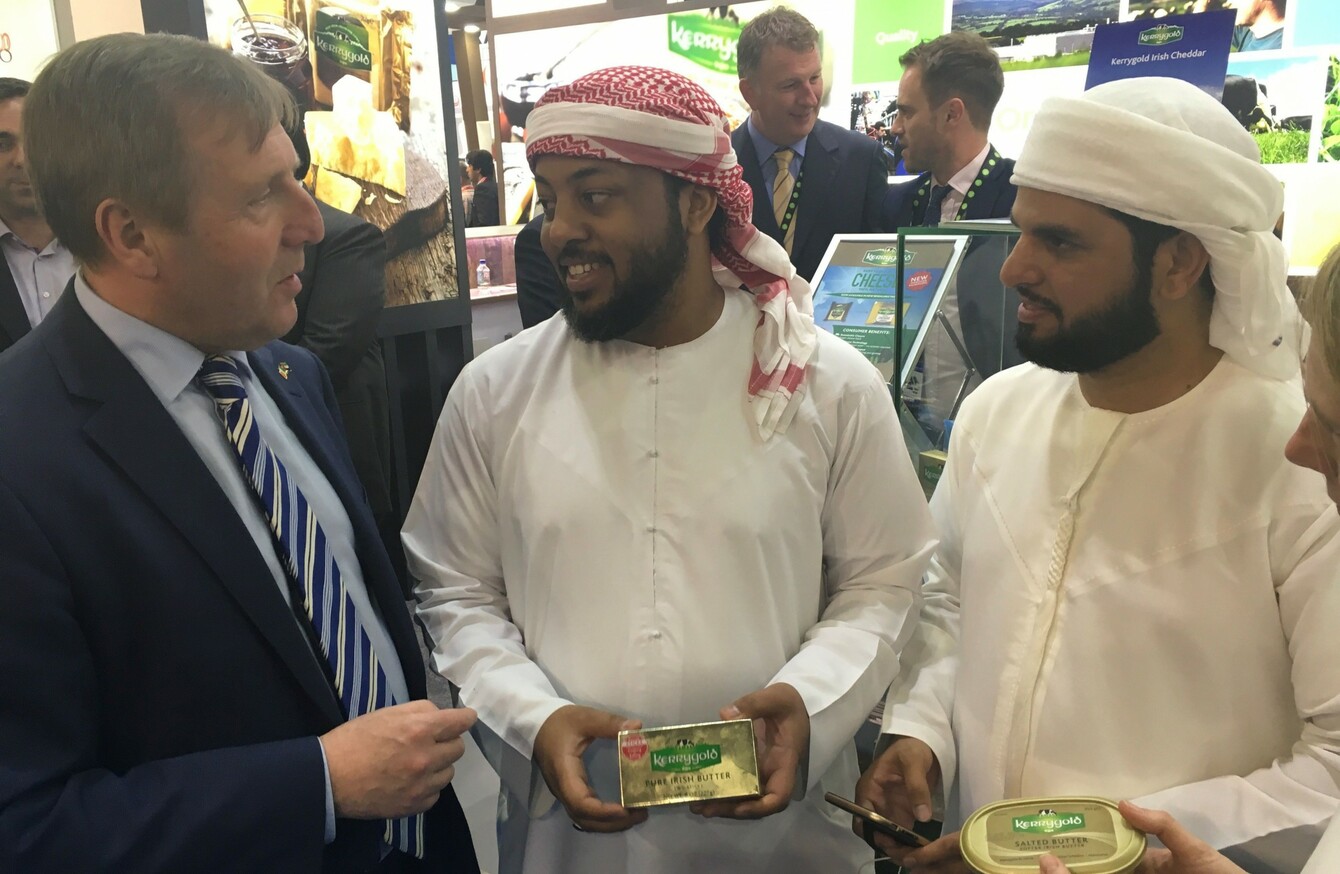 Michael Creed shows off some Kerrygold.
Michael Creed shows off some Kerrygold.
AGRICULTURE MINISTER MICHAEL Creed says that chefs love Irish food.
Speaking at Gulfood, the world's largest annual food event, in Dubai, Creed said that he expects Irish food exports to remain strong in 2017. He is currently on a trade mission centred around the exhibition, promoting Irish brands abroad.
"I was particularly pleased to see over 20 Irish companies participating in this event showcasing the best of what Ireland has to offer in this sector."
The day also saw the launch of the UAE chapter of the Bord Bia Chefs' Irish Beef Club. The Chefs' Irish Beef Club brings together leading chefs who collectively endorse Irish beef by serving it in their restaurants and support it among diners, shoppers and the food media. The club is aimed at selling Irish beef as a premium product.
Creed said the enthusiasm for Irish produce is heartening.
"I never cease to be amazed by the enthusiasm of chefs abroad when they are cooking and promoting Irish produce. It is one thing to lead a trade mission to countries to promote Irish food products. It is quite another thing when top class chefs work their magic and place delicious Irish food on consumers' plates.
"It is only then that the same consumer can fully appreciate the excellent taste and quality of Irish beef and it is only then we can see the demand for that same product increase to the ultimate benefit of beef farmers."