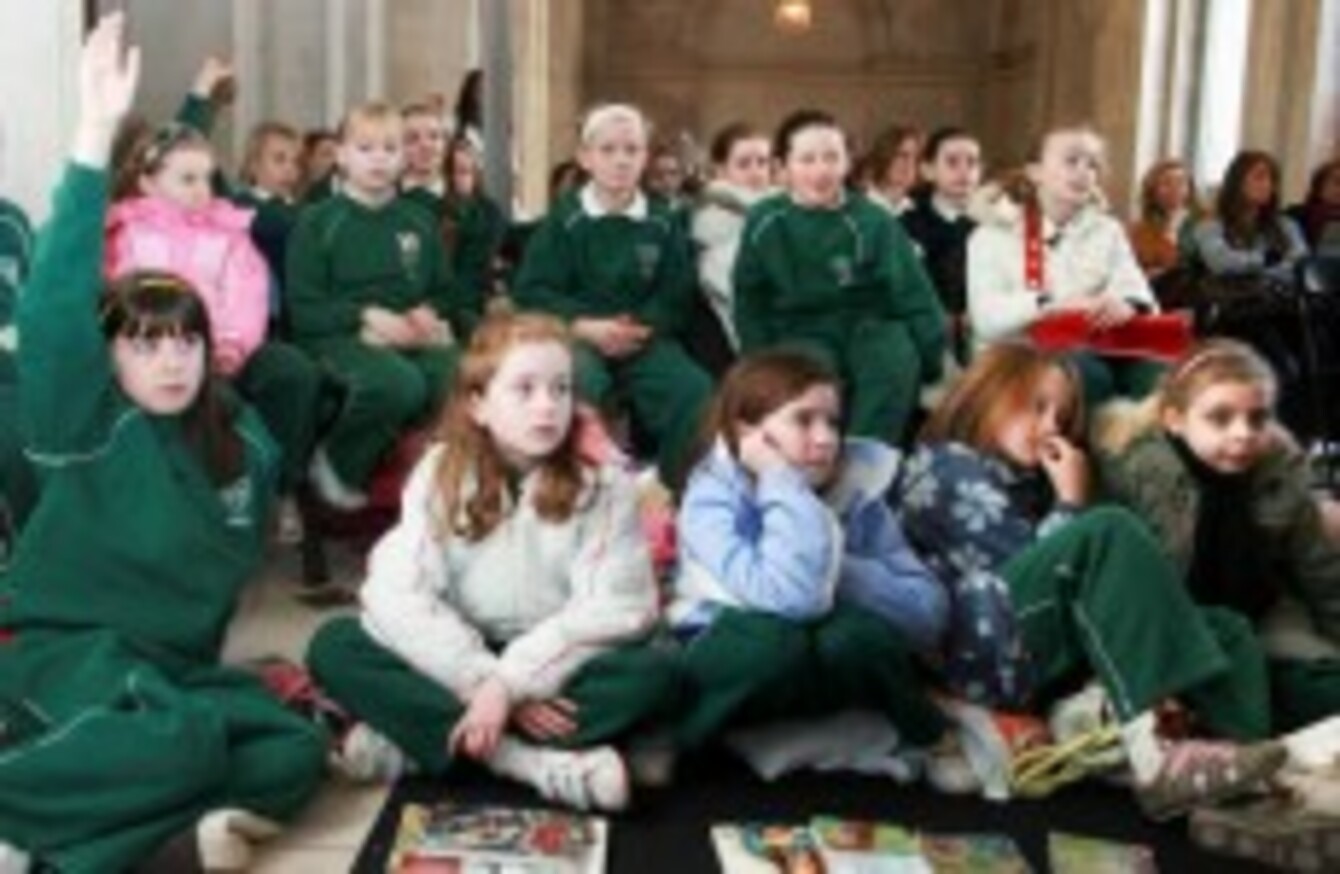 File photo of pupils from St Vincent's School reading.
Image: Adeline Pericart/Photocall Ireland.
File photo of pupils from St Vincent's School reading.
Image: Adeline Pericart/Photocall Ireland.
IRISH FOURTH CLASS pupils scored above average in literacy, maths and science but did not make it into the top performing countries in any of the three subjects.
The results are from two major international studies assessing the skills of fourth class pupils in 2011.
Overall our 10-year-olds place tenth out of a total of 45 countries in reading, but fair lower on the scale when it comes to maths and science.
Reading
Students in only five countries performed significantly better than Irish in reading, Hong Kong, Finland, Singapore, the Russian Federation and Northern Ireland. Ireland came in one place ahead of England and scored significantly higher than students in 31 other countries, including Germany, Sweden, Australia and New Zealand.
Maths
Seventeenth out of 50 is how we fared in the maths TIMSS 2011 test, scoring above the international average. The fourth class pupils scored significantly below countries such as Singapore, Korea, Japan, Northern Ireland, Finland, England and the Unites States, and at about the same level as students in Germany, Lithuania and Portugal.
Science
In science, Irish students again scored significantly above the international average and were placed 22nd out of the 50 participating countries. Irish students scored significantly below countries such as Korea, Singapore, Finland, Japan, the United States, Sweden and England. Ireland's score did not differ significantly from 10 countries including Italy, Northern Ireland and Australia.
Gender difference
In all participating countries, apart from Colombia, Italy, France, Spain, Belgium and Israel, girls significantly outperformed boys in reading.
In maths, Irish girls slightly outperformed boys and in science, boys and girls obtained identical mean scores.
Minister for Education & Skills Ruairí Quinn T.D. welcomed the report but said science and maths teaching needs to be improved:
This is the first time that we have these international comparisons in reading, maths and science available to us at the primary level. While encouraging, they demonstrate the real need to work on the issues we are seeking to tackle in the Literacy and Numeracy Strategy. We need to build on the good work in reading going on at primary level into second level, especially at junior cycle. Clearly, we also need to improve our teaching of mathematics and science at all levels.
More than 4,500 fourth class pupils in 151 randomly-sampled schools completed the tests.