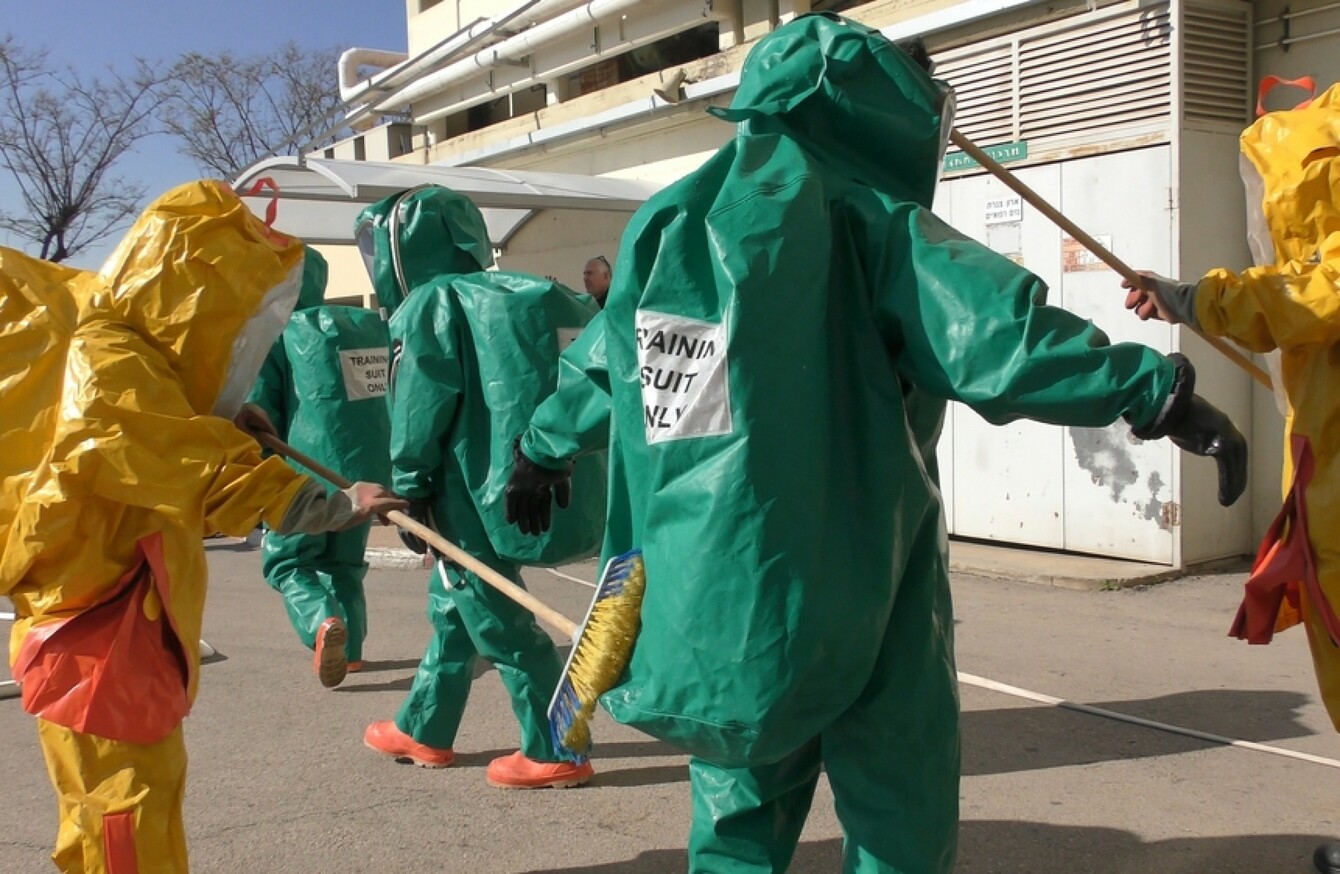 If Ireland faced a catastrophe, how could overstretched health sector deliver care?
Image: Shutterstock/wideweb
If Ireland faced a catastrophe, how could overstretched health sector deliver care?
Image: Shutterstock/wideweb
WITH TROLLEY NUMBERS and hospital waiting lists spiralling out of control, questions have been asked as to whether Ireland's emergency departments could cope with a massive disaster.
This month started off with 601 patients on trolleys, in wards and waiting on beds. This is just short of the high of 612 patients on trolleys at the beginning of January.
Meanwhile, this week it emerged that there are an extra 80,000 people on hospital waiting lists outside the government's official figures.
A consultant in emergency medicine at Connolly Hospital Blanchardstown has said she has serious concerns about how emergency departments would deal with such a huge catastrophe.
"I have grave doubts about how we would cope with a disaster," Dr Emily O'Conor told the Oireachtas Joint Health Committee on Health.
The consultant, who is also president of the Irish Association of Emergency Medicine, added:
In terms of emergency departments in University Hospital Galway, Cork University Hospital, CUH, University Hospital Limerick, the hospital in Drogheda or my own department, which copes very well, and if there was a massive disaster that generated a sudden influx of hundreds of patients into the system then we would struggle to deliver care.
Natural disaster or terror attack 
Sinn Féin's health spokesperson Louise O'Reilly asked Dr O'Conor if Ireland's health services were prepared and adequately staffed to deal with such an event.
"Staff will probably say they cope with disasters every day of the week, but I am talking about an actual disaster," said O'Reilly.
"I have huge concerns about that… We are already completely over 100% capacity but we would do our best to cope with a massive disaster. We have highly trained people so we would all step up. We would do our best to make the system work," answered O'Conor.
O'Reilly told TheJournal.ie that Irish hospitals are already in an emergency situation.
"If there is a massive incident, whether it be a chemical leak somewhere or an airplane landing on the N1 – I fail to see how we would deal with it."
Nursing union chief Liam Doran agrees, stating:
We could not cope with a massive disaster. However, I never underestimate the ability of health service staff, whom I admire and represent, to move mountains in an exceptional situation. The chances are that mountains would be moved. However, they are moving mountains every day, not on exceptional days, and that is the problem.
When a major incident does occur a hospital is forced to suspend all normal services.
"It's essentially all hands on deck," said O'Reilly, who added that consultants, doctors and nurses would simply have to "make do."
However, Damien McCallion of the HSE, who deals with emergency management explained that there are "escalation protocols" in place to deal day-to-day emergencies and major events.
Emergency protocols 
"We are constantly running tests in that regard. We just had a discussion at our own leadership team yesterday in terms of running people through it. There is constantly simulation. We were taken through one yesterday in relation to a major road traffic accident in the north-west that was simulated live on the road.
"All of the emergency services were involved that would have an impact on the hospital. The process and framework are constantly tested. Being trained for these events is one thing but to test it and simulate it is another," he said.
He told the committee there is strong evidence that unless regular testing is carried out, the health services will not be prepared.
"On major emergencies, there is a well-established framework. We have strengthened the resources in that area to work with the hospitals and our community partners as well in terms of community health organisations to do that," he explained.
While O'Reilly acknowledged there is a critical incident protocol, she does not believe it will manage a scenario of a major incident – be it a natural disaster or terror attack.
We are not set up at all to cope with a disaster involving a massive influx. We already rely very heavily on the goodwill of the people who work in our emergency departments from the man or woman delivering food to nurses and consultants. Sometimes, goodwill is all that gets us through a serious critical incident.
If there were a critical incident, how would we be fixed given that we have 612 people waiting on trolleys. We have now reached that stage. It rarely drops below 500.
"I honestly think that an incident like that or a major disaster would push our hospitals over the edge," she said.