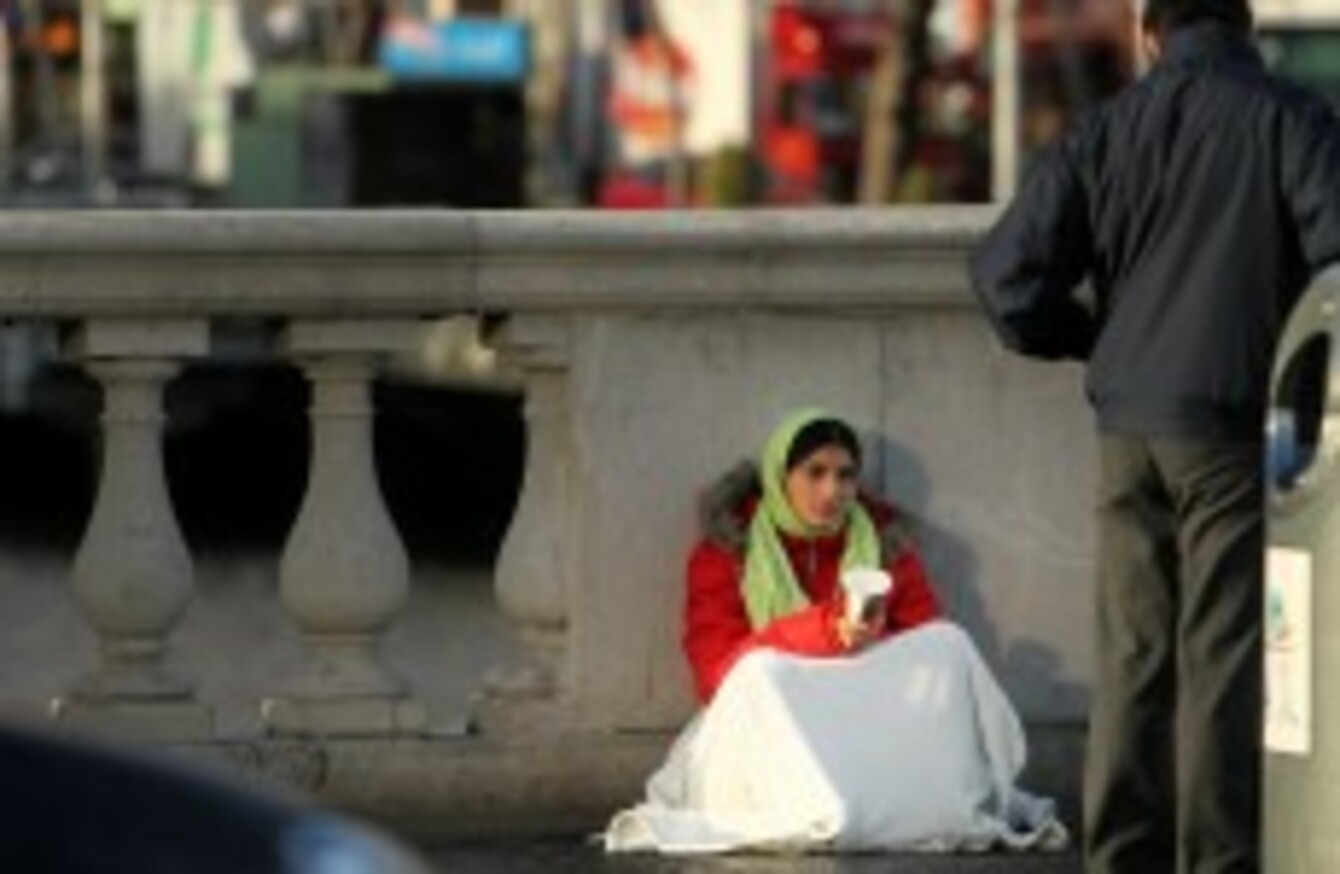 Image: Sam Boal/Photocall Ireland
Image: Sam Boal/Photocall Ireland
THE PRESS OMBUDSMAN has upheld a complaint made by the European Network Against Racism in Ireland (ENAR) about an article in the Irish Independent which referred to Roma beggars as "a parasitic, ethnic underclass".
The article, written by columnist Ian O'Doherty, was published in September of last year and was entitled "Begging – but I thought it was freedom of expression?".
Shane O'Curry, director of ENAR claimed that the article advocated the expulsion of all unemployed Roma people from Ireland, because it said that Roma beggars formed "a parasitic, ethnic underclass who look on this country as a giant stupid cow to be milked whenever they see fit".
The article also claimed that many locals "found themselves surrounded by beggars – all of whom were Roma – and then had their belongings filched."
'Criminal anti-social behaviour'
In its defence, the newspaper argued that it commented honestly and legitimately upon a significant matter of public interest – the phenomenon of aggressive beggars – in Dublin, and that references to Roma beggars were based on the writer's personal experience.
"It said that the article's comments were made on the basis of what it said were the identified criminal anti-social behaviour of some members of the Roma community, and not on the basis of their membership of that community," the office of the Ombusman said in its decision.
The Irish Independent also offered O'Curry the opportunity to write an article on the topic, in which he could air his grievances. However this was rejected as O'Curry said the offer did not include an apology or a retraction of the original article.
Generalisations
The ombudsman found that the article contained "a number of emphatic generalisations about beggars of Roma origin that, in his opinion, were clearly capable of or intended to cause grave offence".
#Open journalism No news is bad news Support The Journal

Your contributions will help us continue to deliver the stories that are important to you

Support us now
"Also, the article's linking of complaints about the behaviour of members of the Roma community with a parenthetical comment about people who were described as 'indigenous junkies' did little to support the newspaper's contention that the article was not primarily about those on whose behalf the complaint had been made," the ombudsman said.
Responding to the decision, O'Curry described it as "a victory for reason and informed debate".
"There is no place in the public sphere for racism," he said. "Racism stifles informed discussion and silences minorities. Journalists in particular have a responsibility to the public to report in a fair and accurate manner."