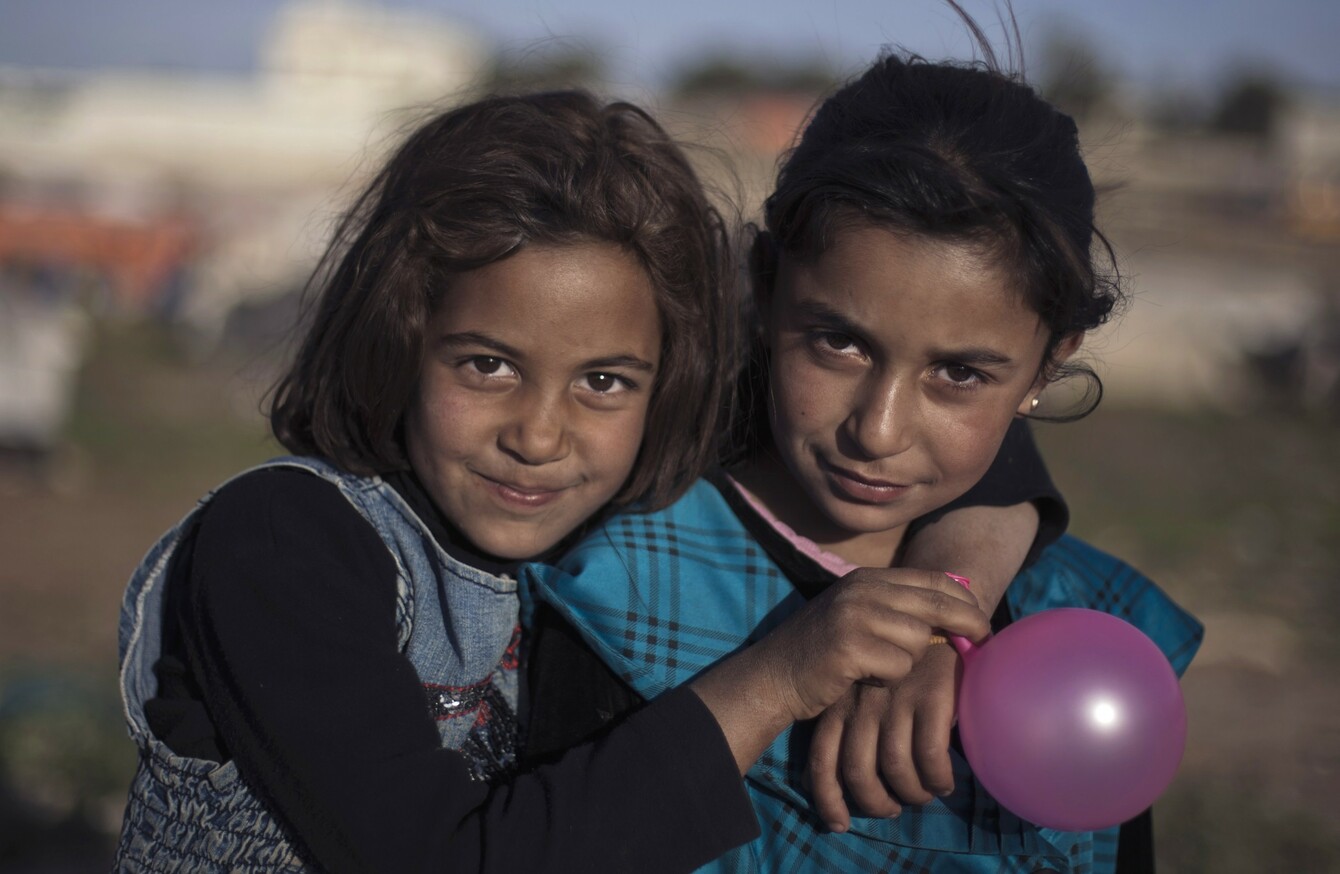 Image: AP/Press Association Images
Image: AP/Press Association Images
TO DATE, IRELAND has provided €20,264,459 in humanitarian assistance in response to the Syrian conflict.
More than €14 million has been provided through the Irish Aid programme, with the remaining €6 million funded from the Department of Agriculture to the World Food Programme's (WFP) response to the Syria crisis.
This is currently Ireland's largest response to any humanitarian crisis, and our largest to a single crisis in recent years. Total humanitarian assistance to Syria and the countries surrounding the region since 2012 has now reached more than €62 million.
The funding, according to the department, seeks to meet the needs of those most in need inside Syria, particularly in besieged and hard-to-reach areas, and those who have fled to neighbouring countries.
Here's a total breakdown of the figures:
United Nations Relief and Works Agency for Palestine Refugees in the Near East (UNRWA) - €1,000,000
United Nations Office for the Coordination of Humanitarian Affairs (OCHA) - €1,000,000
United Nations Children's Fund (UNICEF) - €1,000,000
International Committee of the Red Cross - €2,500,000
International Federation of the Red Cross and Red Crescent Societies (Syrian Arab Red Crescent) - €1,000,000
NGO Partners (Christian Aid Ireland, Concern, Oxfam Ireland, Plan Ireland, Trócaire, World Vision Ireland) - €2,764,459
World Food Programme (Funding from the Department of Agriculture, Food and the Marine) - €6,000,000
EU-Turkey Refugee Facility - €5,000,000
Total - €20,264,459
13 of Ireland's Rapid Response Corps have also been deployed to assist the work of UN agencies responding to the Syria crisis throughout the Middle East and Balkans.
This group includes child protection officers, engineers and environmental officers, and information management officers.
Hundreds of thousands of Syrian people have been killed in the five-year civil war between government soldiers (supported by Russian military), and rebels who wish to overthrow the Bashar al-Assad regime, with millions more displaced.