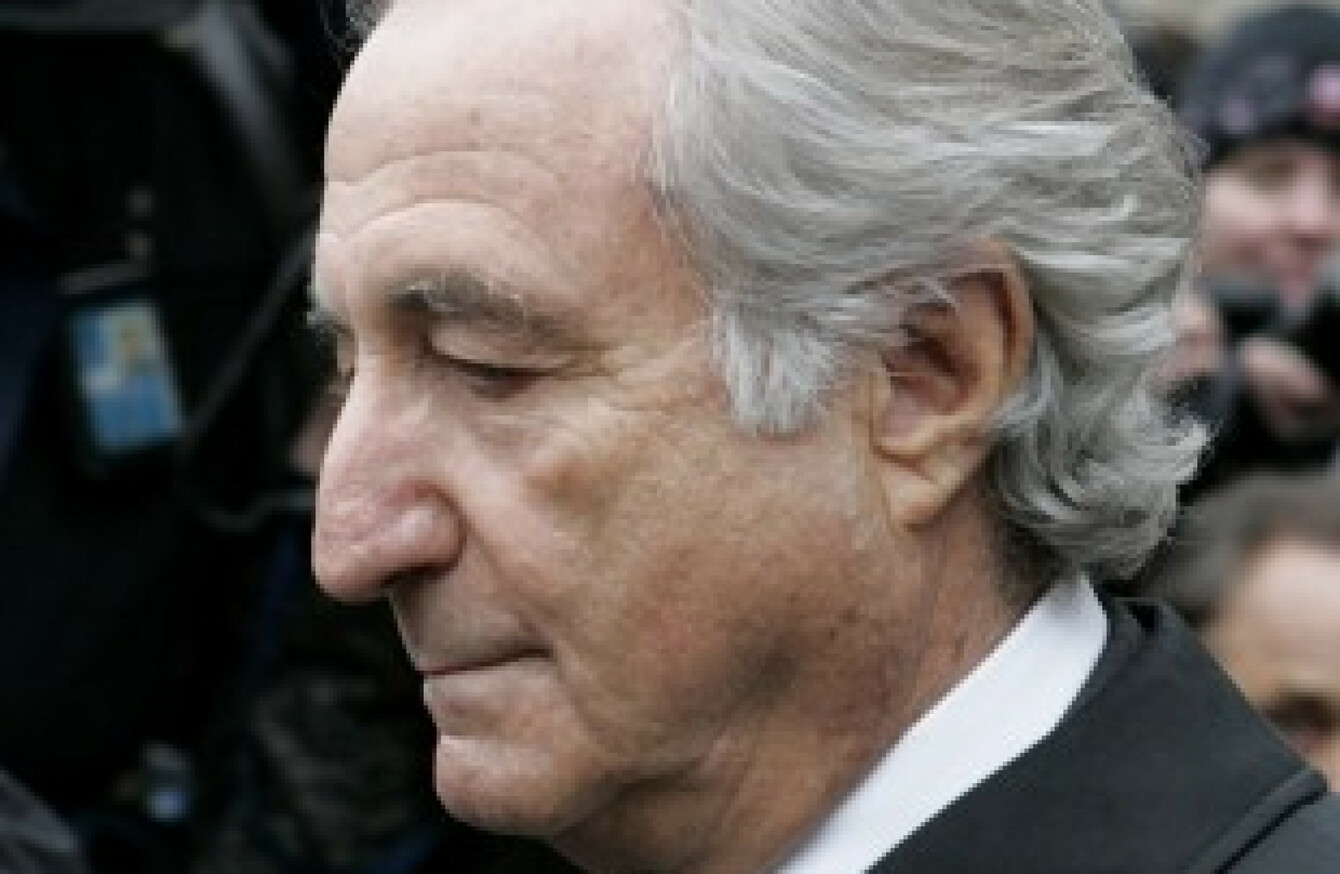 Bernie Madoff.
Image: AP/Press Association Images
Bernie Madoff.
Image: AP/Press Association Images
AN IRISH INVESTMENT fund that helped disgraced Ponzi schemer Bernie Madoff secure cash from European investors has agreed to pay nearly $687 million to the fraudster's victims.
Dublin based Thema International Fund Plc's relationship with Madoff goes back to the 1990s when it began sending its clients' money to his bogus securities firm.
The payment represents transfers Thema received from Madoff's company, Bernard L. Madoff Investment Securities LLC, between 2002 and 2008 plus over 19% of earlier withdrawals, Reuters reports.
Money recovered
The settlement was announced by the bankruptcy trustee, Irving Picard, and it brings the total amount recovered for Madoff's former customers to around $12.7 billion.
That amount represents more than 72% of the $17.5 billion they lost when the scheme collapsed in 2008.
Picard said Thema gave Madoff vital access to cash as his Ponzi scheme lost steam, according to The Washington Post.
The fund is linked to Austrian banker Sonja Kohn and the Benbassat family of Swiss investment professionals.
Neither Kohn nor the Benbassats have been accused of criminal wrongdoing.
The settlement is the trustee's largest since 2011 when it secured more than $1 billion from New York-based Tremont Group Holdings Inc.
Ponzi scheme
Madoff's scheme secured investors by promising unusually high returns in a short space of time.
The 79-year-old used money from new backers to pay off earlier adopters.
Investors were told they are making large returns and encouraged not to withdraw their investments.
He was arrested as the scheme unravelled in December 2008, he later pleaded guilty to charges of fraud and was sentenced to 150 years in prison.