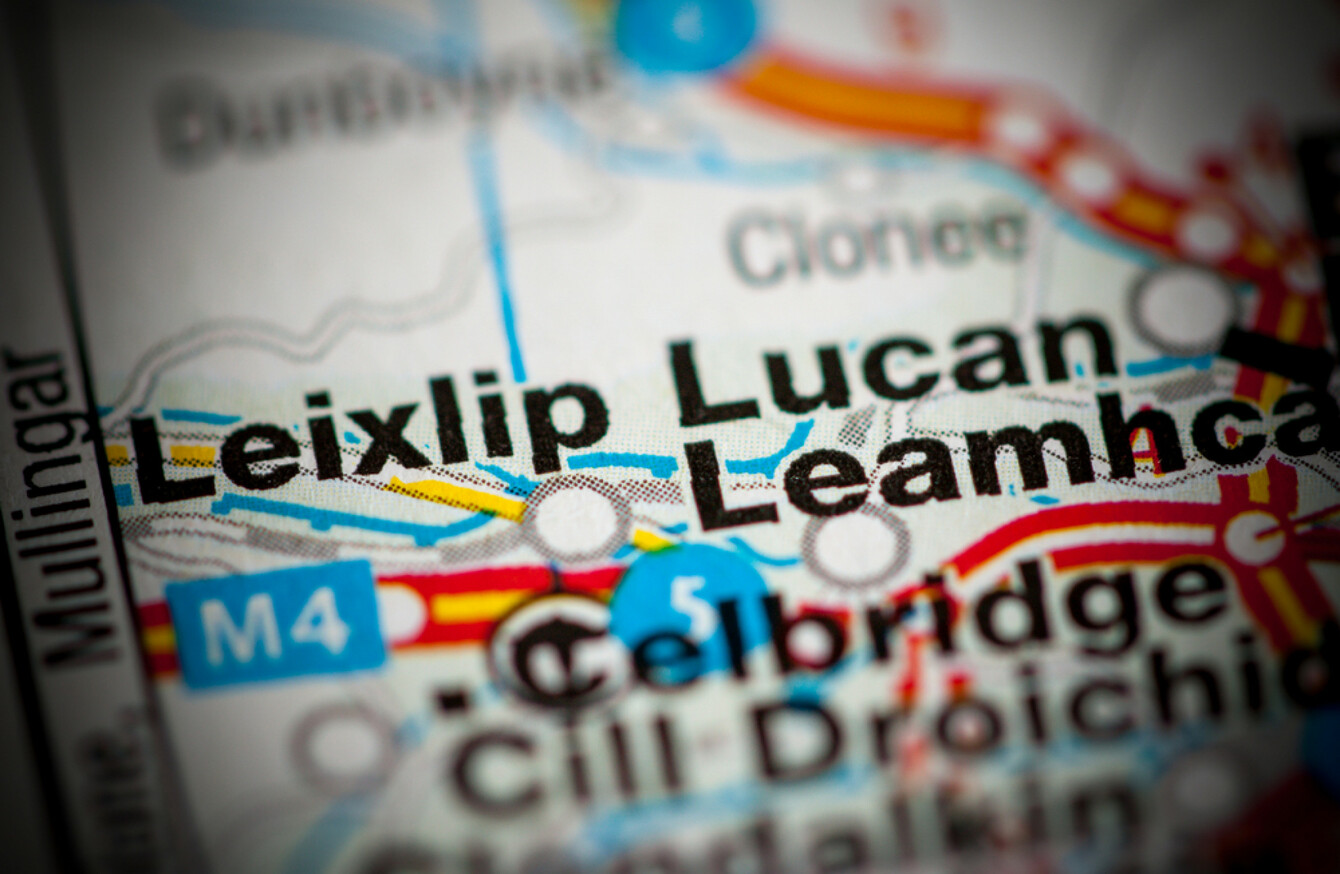 Image: SevenMaps7 via Shutterstock
Image: SevenMaps7 via Shutterstock
LEIXLIP, IN WEST Kildare, is one of the top three non-Gaeltacht towns in Ireland that has the highest proportion of people who speak Irish outside the education system.
Census 2016 figures released yesterday showed that 2% of the population of people in Leixlip reported that they spoke Irish outside of school. Not only that, but neighbouring town Maynooth is second on the list, with 2.3% of it's population speaking Irish on a daily basis.
"I can go to either Maynooth or Leixlip and I can meet somebody each day that I could speak Irish to," local woman Máire Ní Flaithearta told TheJournal.ie.
"I can go to my local Lidl shop and meet a few people who speak Irish."
Letterkenny in Co Donegal is top of the list, but is practically a Gaeltacht area, with the autumnal Irish language festival the Oireachtas being held there regularly (so that explains that).
So why the high rate of Irish speakers in a cluster of areas in east Kildare?
In part, it's to do with the migration of several families from Conamara as part of the Land Commission in 1958. Most moved to Kilmacredock, others moved to areas along the Meath border.
That created a demand for Gaelscoileanna in the area, which in turn has helped maintain the Irish language community.
When the Gaelscoil in Leixlip opened in 1979, that gathered all the Gaeilgeoirí in the locale together, as there was a lot of fundraising to be done. It gathered people from various walks of life from the Gaelscolaíochta, and the musicians did too.
So what's the current influence Gaelscoileanna have now on how frequent Irish is spoken outside of the classroom?
"It's a big question," says Bláthnaid Ní Ghreacháin of Gaeloideachas, a group in charge of Irish language education in the Republic.
"There's no scientific evidence [on this], so we're going anecdotally or by our own perception of things. But I would think that the influence schools would have would be directly on the school community."
This would be parents using a limited amount of Irish to discuss school, homework, and other academic subjects with their children, she says.
"You couldn't say that Irish-medium schools are producing Irish-speaking families. They're producing children that would have a bilingual capacity."
But she says that the influence schools are having is "absolutely a positive thing", as it's an almost accidental result.
"…Asking schools to create Irish-speaking families is quite a big ask," she adds.
There were 294 daily Irish speakers in the electoral division of Leixlip in 2016, and 377 weekly speakers.
Maynooth, meanwhile, has seen an increase of Irish speakers since the last census in 2011. It now has 332 daily Irish speakers (up from 326 in 2011), and 532 weekly Irish speakers, which is up from 447 five years ago.
Nationally, the overall number of weekly Irish speakers is up by 831 since 2011. The number of daily Irish speakers within education was 558,608, up 35,864 since 2011, but the number of daily speakers outside education has fallen by 3,382 in that same time period to 73,803.
So what is happening in Maynooth to instill an increase in the number of Irish language speakers?
"I know in the Gaelscoil in Maynooth, they would have a very strict Irish language policy," says Ní Ghreacháin."I know their policy is Irish-only in the yard and all socialisation through Irish."
"A lot of it depends on whether there are youth club services available. In my experience, [services] tend to focus more on the teenager and that's where the problem is, the preschooler is where we need to get things moving.
"My kids are brought up through Irish but the language of socialisation for them is English, and regardless of whether we're playing with other kids that have plenty of Irish there's a default to English because there isn't that same necessity to do things in outside of the classroom. And that to me is heartbreaking."
But Máire, who has lived in the area for almost 50 years, says that there's definitely been an increase in the number of people speaking Irish in the community.
"Oh yes, definitely. Going back 40 years, there'd be a group of neighbours who'd go shopping in Maynooth, and they speak Irish normally – that was their spoken language.
"People would be looking at you, but now there's no notice. You could hear it any day now."