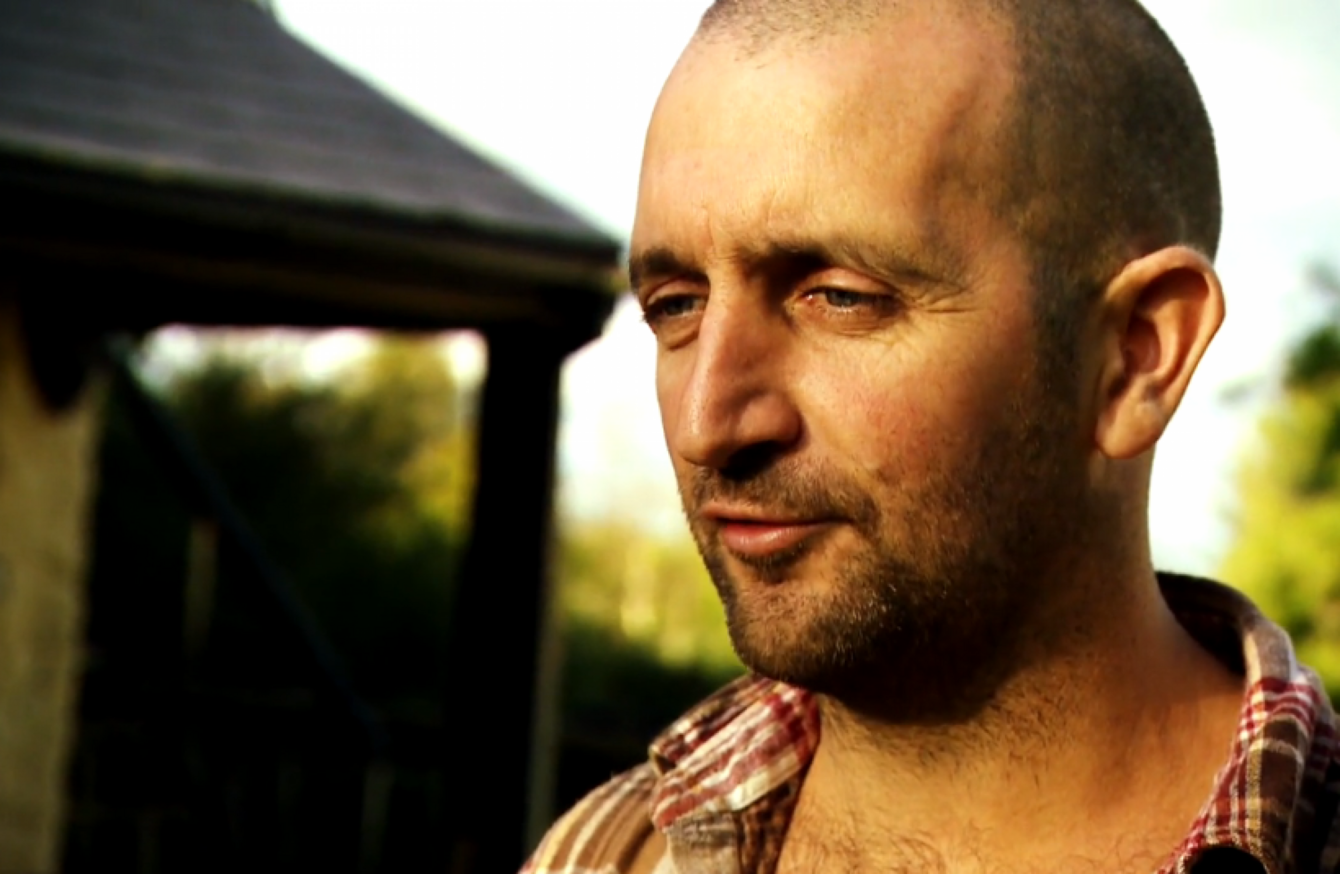 Image: RTÉ
Image: RTÉ
MARK BOYLE IS going off the grid. He has been off social media already for a year, he has sent out emails to friends and family telling them to contact him by post and from next week he will not even have a telephone.
"I obviously just want to be happy in myself. I don't find myself happy with the screens, I don't find my personal relationships getting better so even from a selfish perspective I just want to give it up," Boyle explains, in an RTE documentary due to air tonight.
Boyle is living with a group of seven other people in a house-share near Loughrea in Co Galway. They have no television, no running water and live mostly off produce they grow themselves.
When asked whether he ever gets bored, he laughed.
There are so many things I'd love to do every day. There are things I want to learn, I want to spend more time with my girlfriend, do more foraging, more walks and adventures. My main problem is trying to fit everything into the day, to be honest.
Boyle is a writer, having previously written books about the years he lived as a 'moneyless man'. He continues this work now – just with a pencil and paper instead.
He said he believes his is actually a more social approach to life.
It's not social to be on social media.
"I'd rather know about how my neighbour is doing – is he having a hard time? What plants are on my doorstep? What can I eat that's around me? I'd rather go fishing."
And he is now spending more time with family and friends.
One mate said we'd never get to go to the pub anymore because he wouldn't be able to contact me to meet up. I said to him let's just set up regular Tuesday drinks, every second Tuesday and you can't get out of it unless you lose a leg or someone dies or something. It's so easy these days to reschedule if something comes up or you change your mind or you're in and cosy. No one really committs to anything anymore. I find I'm seeing a lot more of him in the last few weeks.
Boyle has also been visiting his parents more frequently as he has stopped chatting to them on the phone.
The documentary, Cloud control – Who owns your data?,  explores how our digital fingerprints are telling people – and companies – more than we might like them to know and follows an Irish family who have opened up their home to the rest of the world.
It airs on RTÉ One at 10.15pm tonight.