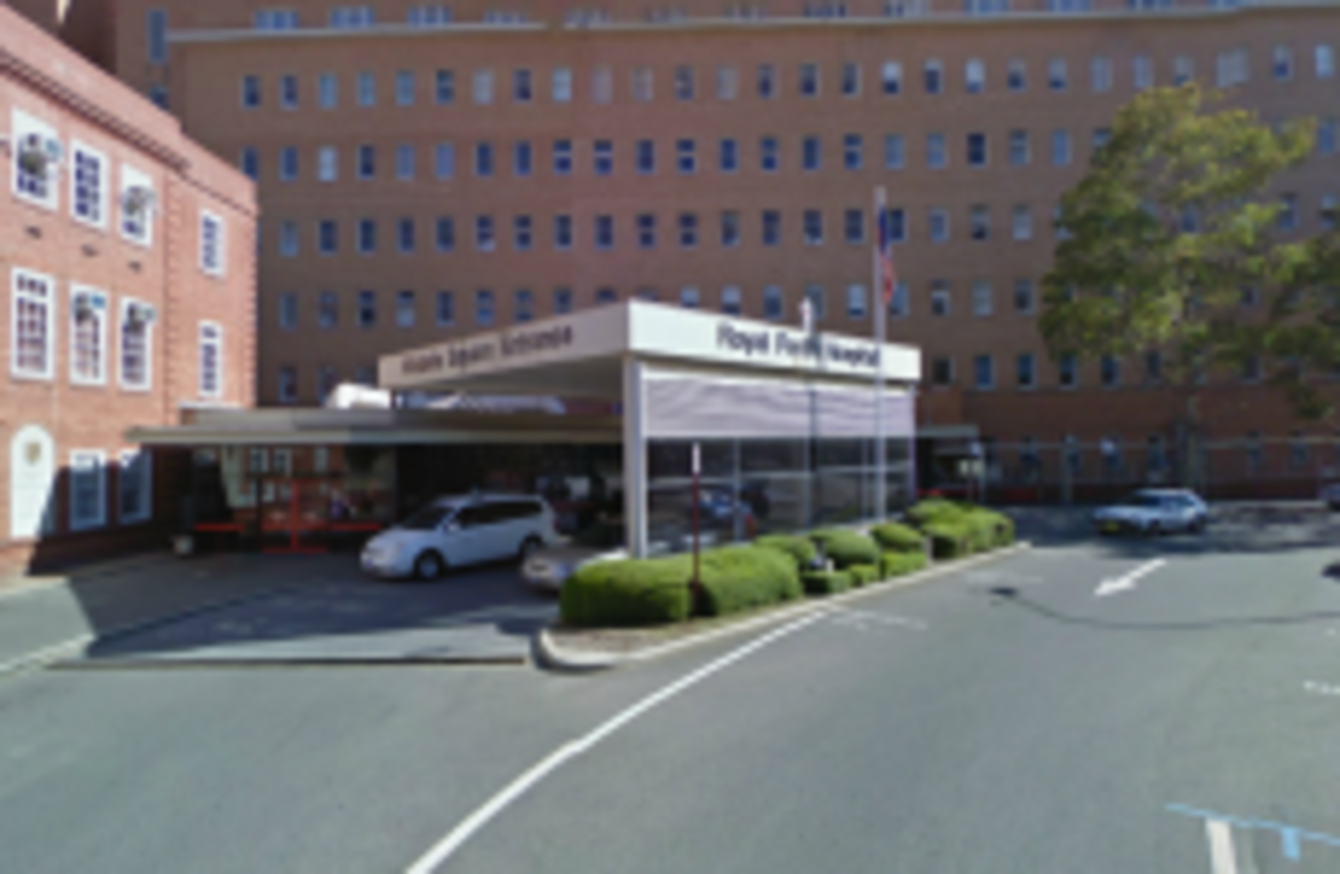 Royal Perth Hospital, where Tom Keaney is in critical condition.
Image: Google Street View
Royal Perth Hospital, where Tom Keaney is in critical condition.
Image: Google Street View
A 23-YEAR-OLD Irishman is in critical condition in an Australian hospital after sustaining a head injury during an assault almost two weeks ago.
Tom Keaney, who is originally from Galway, was with friends outside a kebab shop in the early hours of 17 December when a confrontation took place with a group of men.
Police said he was punched once in the head and fell to the ground, hitting his head on the pavement.
His is currently in Royal Perth Hospital where his condition is reported to have deteriorated in the last week. The West Australian reports that he is now on life support.
After the assault, police launched an appeal to speak to two men and a 22-year-old appeared in Perth Magistrates Court this morning to face charges of grievous bodily harm in connection with the incident.
Defence lawyer Ken Bates told the court it was anticipated that the 23-year-old's life support would be switched off later today, according to the West Australian.
'Such a lovely lad'
A local bar in the 23-year-old's home town Ballyconneely, is holding a benefit concert and dance to raise funds for Keaney's family tomorrow night.
The owner of Keogh's Bar and Restaurant, told TheJournal.ie that the news came as a big shock to the whole community.
"The guy is such a lovely lad", he said.
"It's been a huge blow, people are really upset about it, everyone feels so bad for his family."
It is understood he moved to Perth with a number of friends from Galway and has been working in an Irish bar.
A source who knows the family said Keaney has never been in trouble before.
Keaney's mother and father travelled to Perth on St Stephen's Day to be with their son and the local community hopes to help out with added expenses the family have by fundraising with various events.
Friends and family of the 23-year-old Galway man have been leaving messages of support on Facebook, with his sister Lauren saying "I love you so much Tom Keaney".