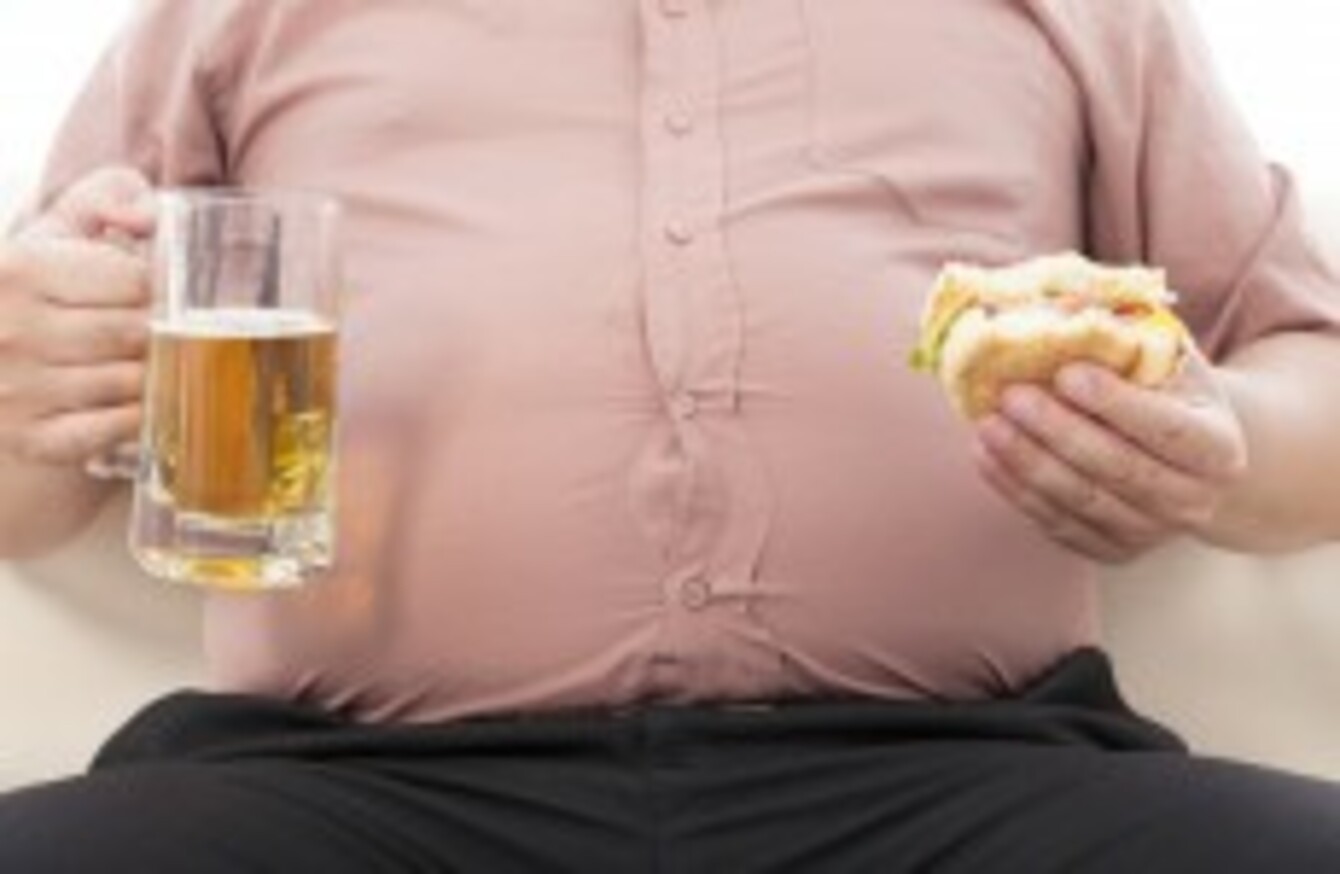 Image: Shutterstock/Tom Wang
Image: Shutterstock/Tom Wang
MORE MEN THAN women are overweight or obese however men are less likely to try and lose weight or to monitor their diet.
The safefood report, 'Men's Food Behavior' found that Irish men eat more fat and salt, less fruit and vegetables, and tend to see food as fuel.
Their food choices are more likely to be dictated by taste, habit and convenience – whereas concerns about healthy eating are more common among women.
As it stands, 70% of Irish men are overweight or obese – compared with 50% of women.
The report found that men eat larger portions of food, are less likely to be aware of healthy eating guidelines and are also less likely to regard healthy eating as an important factor influencing their long-term health.
Doctor Cliodhna Foley-Nolan, Director, Human Health and Nutrition, safefood said: "Men are at higher risk from major chronic diseases such as heart disease and many cancers, mainly due to modifiable behavioural factors such as poor diet, high consumption of alcohol and smoking.
When it comes to food skills such as planning, purchasing, shopping, cooking and cleaning, women are more likely to be skilled in this area and still do most of this work.
Dr Aileen McGloin, Scientific Support Manager with safefood said, "Men are less likely to learn how to cook whether at home or in school – in fact in the education sector, boys are 9 times less likely to take up Home Economics while the subject is less likely to be offered in boys' schools."
The report found that men's role with food tends to be more about 'occasion' cooking rather than day-to-day activity.
It also found that the media's portrayal of men's relationship with food tends to be negative and frames weight loss as solely a women's issue.