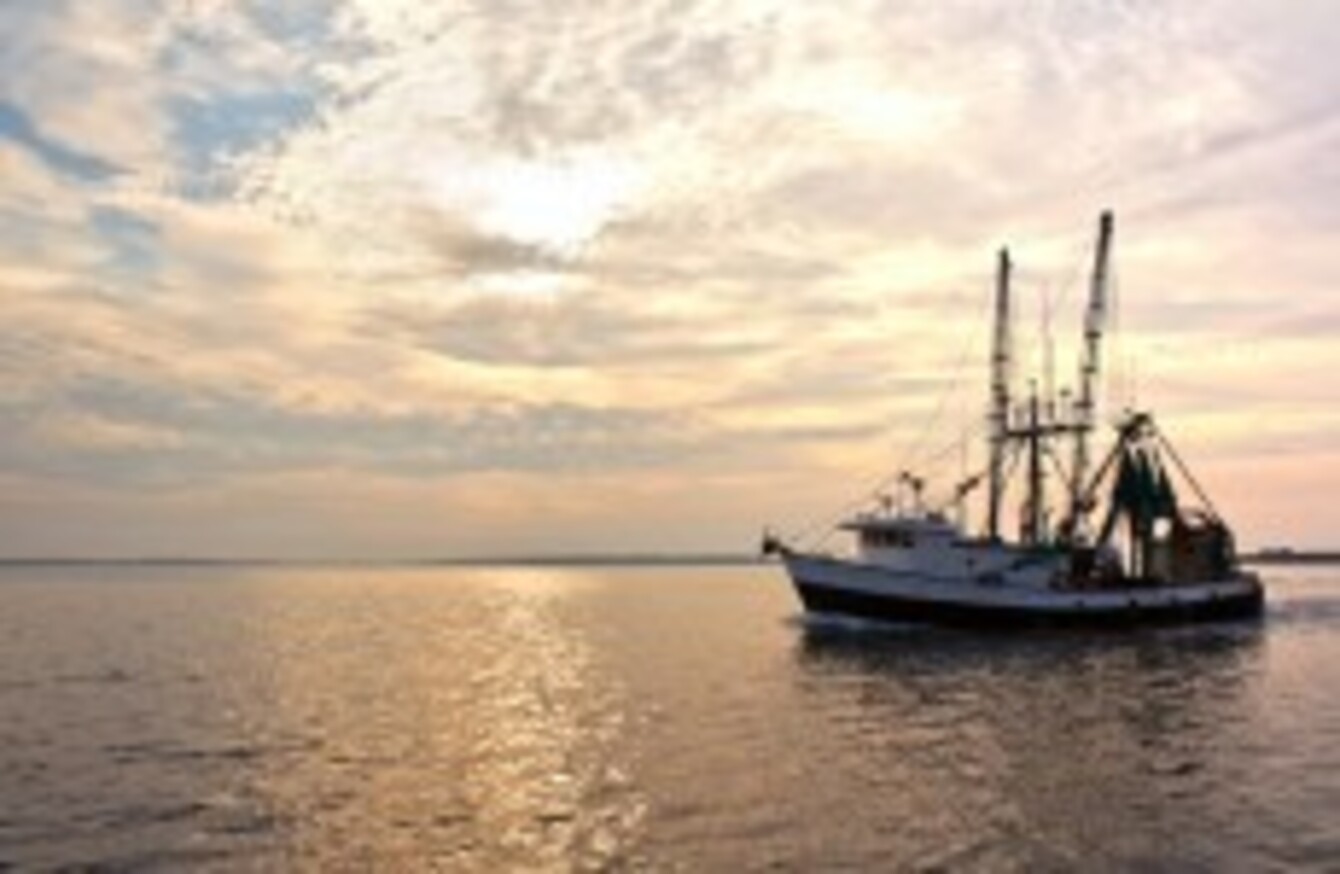 Image: Shutterstock/Stephen B. Goodwin
Image: Shutterstock/Stephen B. Goodwin
GOVERNMENT MINISTERS WERE made aware of concerns over the exploitation of fishermen over two years ago.
A year-long investigation published in The Guardian on Monday alleged that undocumented workers often work on Irish vessels for days on end without any sleep or basic safety training.
It claimed that some migrant workers are paid less than half the minimum wage, while many are being detained on boats unless given permission to go on land.
A question asked by Socialist TD Joe Higgins in April 2013 came in reaction to the Marine Casualty Investigation Board into the sinking of the Tit Bonhomme, which sank near Glandore Harbour in the early hours of 15 January 2012.
Two Egyptian fishermen were among the five that died that day.
Higgins' question referenced "the proposal made to [the Department of Jobs] that persons working illegally in the fishing trade in hazardous conditions be allowed a period of reflection during which they may approach the authorities for protection without fear of deportation".
Responding in the Dáil, Jobs Minister Richard Bruton said that he was aware of suggestions that there were illegal workers in the sector.
I am aware of the contention that there are illegal workers operating in the industry.
"[Then Justice Minister Alan Shatter] points out that because a person may elect not to abide by the rules does not imply that the onus is on the State to regularise – far from it.
"However, any migrant who is in the State in breach of immigration laws may apply to the immigration authorities for permission to be in the State and would be strongly advised to do so."
Bruton said that a cross-departmental response would be readied. A similar initiative was announced by Agriculture Minister Simon Coveney yesterday.
Socialist councillor Michael O'Brien, who is Higgins' parliamentary assistant prepared the questions and says the delay in investigating the allegations were a cause of "shame" for the media and government.
Minister Bruton in his answers attributed to his colleague the then Minister for Justice Alan Shatter the most callous attitude towards crewmen in this situation effectively saying that the state had no obligation to concern itself with the welfare of these workers. Such a response would have only served to reinforce the fear of migrant crewmen rather that assist in bringing it fully out into the public domain, prosecuting the traffickers behind this practice and properly enforcing safe work practices.
"It's to this government's and the Irish media's shame that a further two and a half years had to pass and a UK newspaper carry an exposé to force this issue into the headlines here and on to the political agenda.
"Action is needed now and an amnesty for undocumented migrant workers in the fishing industry working in dangerous conditions be declared."