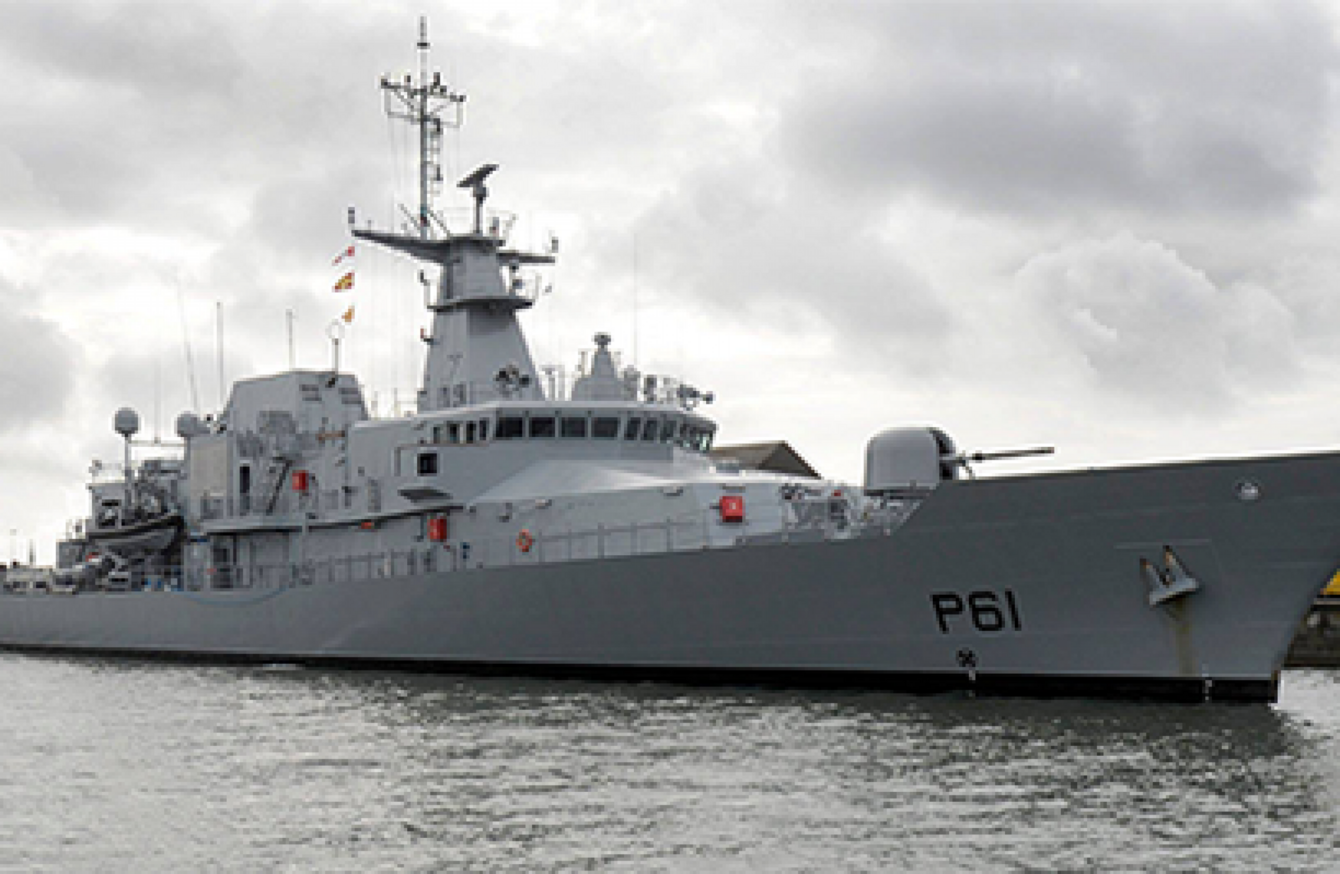 Image: Irish Defence Forces
Image: Irish Defence Forces
AN IRISH NAVAL vessel that rescued over 1,000 migrants at sea returned to Ireland today just in time for Christmas.
The L.É. Samuel Beckett docked at the naval base in Haulbowline in Cork harbour this morning after 10 weeks patrolling the waters of the Mediterranean.
The crew of the vessel were met by cheering crowds of family and friends.
In total, the vessel rescued 1,088 migrants in the waters between Libya and Sicily, including men, women and children.
The ship followed on from the voyages of the L.É Eithne and the L.É. Niamh, and brought the total number of people rescued by Irish naval vessels to 8,592.
Saving lives
Speaking on the ship's return, Defence Minister Simon Coveney thanked the crew of the vessel on behalf on the Government.
"I wish to express my appreciation and that of the Government for the valuable work done by the Defence Forces serving with the humanitarian crisis in the Mediterranean," said Minister Coveney.
I commend the crew for the excellent role they played in saving the lives of so many migrants, some of whom were fleeing desperate circumstances.
Over one million migrants have entered the EU this year in what is the largest relocating of people since World War II.
It is expected that a fourth Irish naval vessel will be deployed to the Mediterranean in the New Year.