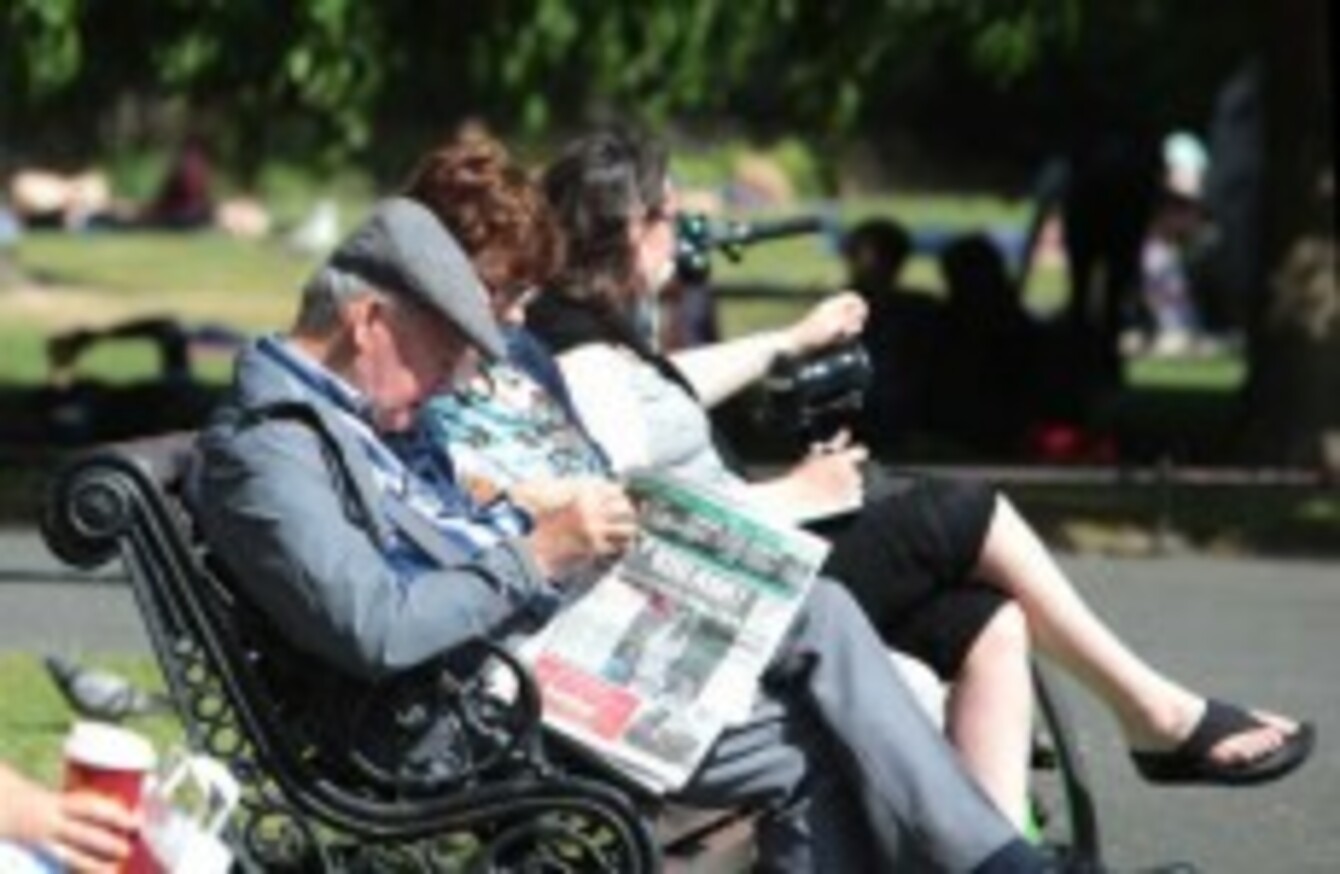 Image: Leah Farrell/RollingNews.ie
Image: Leah Farrell/RollingNews.ie
ALL IRELAND'S MAJOR newspapers are selling fewer copies with the circulation figures for some titles plunging more than 10% in just 12 months.
The latest numbers released by the UK-based Audit Bureau of Circulations (ABC) showed sales of daily titles dropped over 5% compared to the first half of 2014, while Sunday papers shed a combined total of nearly 8% in sales.
Despite selling an average of 5,458 fewer copies for each edition than six months ago, the Sunday Independent remained the highest-circulation title in the country. Its official circulation figure was 213,549 for the period between January and June this year.
Its sister title at INM, the Irish Independent, was the best-selling daily paper with a circulation of 109,524.
The Irish Daily Mirror suffered the most in the latest the circulation figures, shedding almost 14% of its sales in 12 months, while the paper's Sunday title suffered an near-identical plunge.
Click here for a larger version
These are how the dailies have been faring:
Irish Independent: 109,524, down 2.5% (on Jan-June 2014)
Irish Times: 76,194, down 5.2%
Irish Sun: 57,702, down 5%
Irish Daily Star: 57,658, down 6.4%
Irish Daily Mail: 49,872, down 0.3%
The Herald: 48,133, down 6.7%
Irish Daily Mirror: 43,250, down 14%
Irish Examiner: 33,198, down 5.3%
And the Sunday papers:
Sunday Independent: 213,549, down 3.2%
Sunday World: 178,867, down 9.8%
Irish Mail on Sunday: 90,399, down 9.7%
Sunday Times: 82,748, down 9.9%
Irish Sun on Sunday: 53,047, down 4.3%
Sunday Business Post: 32,948, down 3.1%
Irish Sunday Mirror: 30,586, down 13.8%
In a briefing note this morning, Goodbody's Gavin Kelleher said it was "no real surprise" that the circulation of papers remained under "structural pressure".
He said INM would have to try and implement price increases to offset some of the declines, while growing income from its online business would also be key.