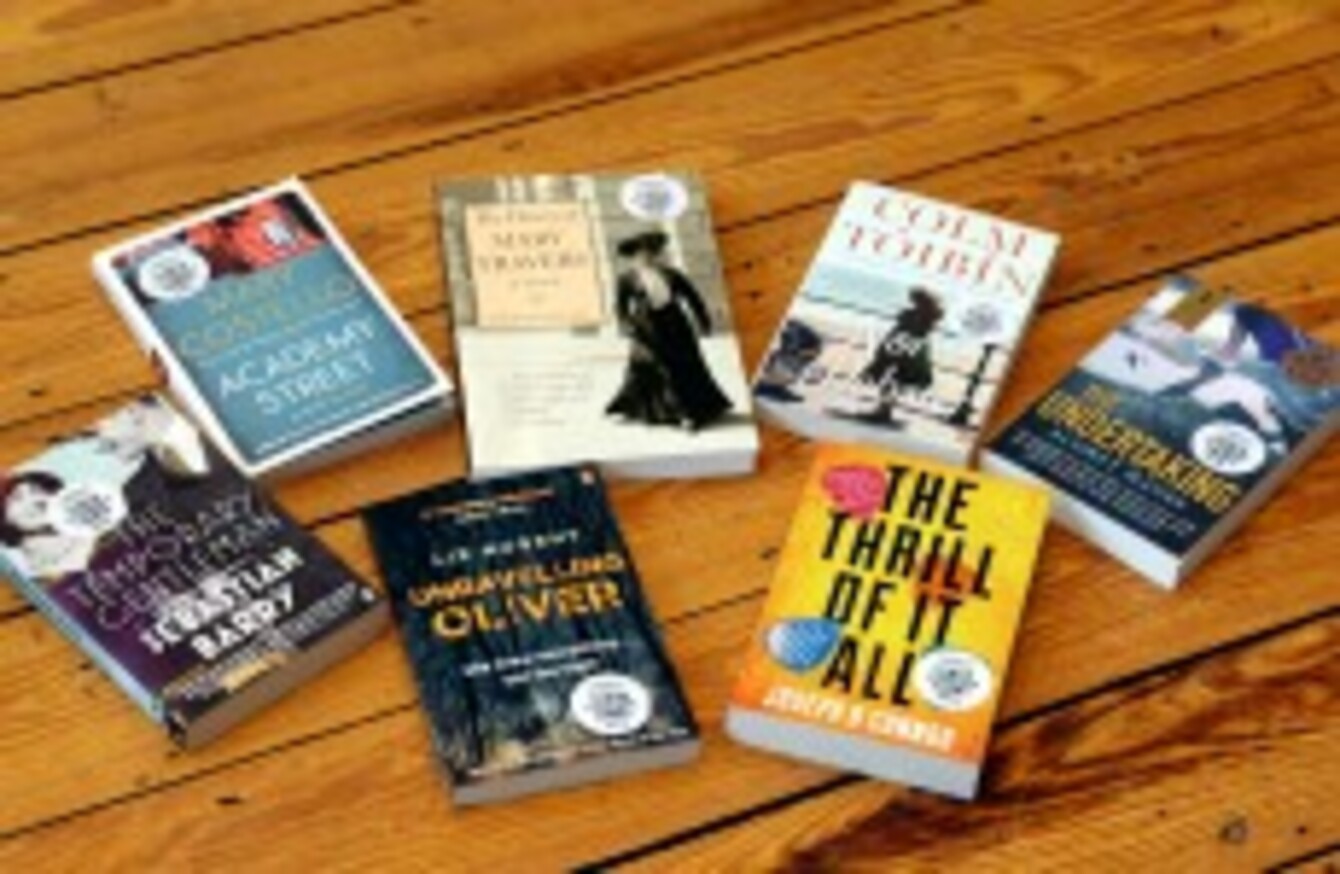 Image: Jason Clarke Photography
Image: Jason Clarke Photography
SEVEN IRISH NOVELS have been listed among the 160 titles nominated for the International Dublin Literary Award.
The €100,000 award is the world's most valuable annual literary prize for a single work of fiction published in English.
The 160 books were nominated by libraries in 118 cities and 44 countries worldwide.
Nominations include 53 novels in translation, with works by 44 American, 25 British, 10 Canadian, 10 Australian, six German and three South African authors.
The Irish titles nominated for 2016 are:
The Temporary Gentleman by Sebastian Barry
Academy Street by Mary Costello
The Undertaking by Audrey Magee
Unravelling Oliver by Liz Nugent
The Thrill of it All by Joseph O'Connor
Nora Webster by Colm Tóibín
The Diary of Mary Travers by Eibhear Walshe
Last year's winner Jim Crace, who was interviewed by TheJournal.ie shorly after his win, said:
Winning the award was a surprise and a delight. What didn't surprise me was the liveliness and the warmth… It's what I have learned to expect from Dubliners. I was especially impressed that writing and reading never left the spotlight.
All of the novels nominated are available from Dublin's public libraries. The full list of 160 titles is available on www.dublinliteraryaward.ie.
The shortlist will be published on April 12 2016, and the Lord Mayor will announce the winner on June 9.
The International Dublin Literary Award (formerly known as the International IMPAC Dublin Literary Award) is managed by Dublin City Council's library service.