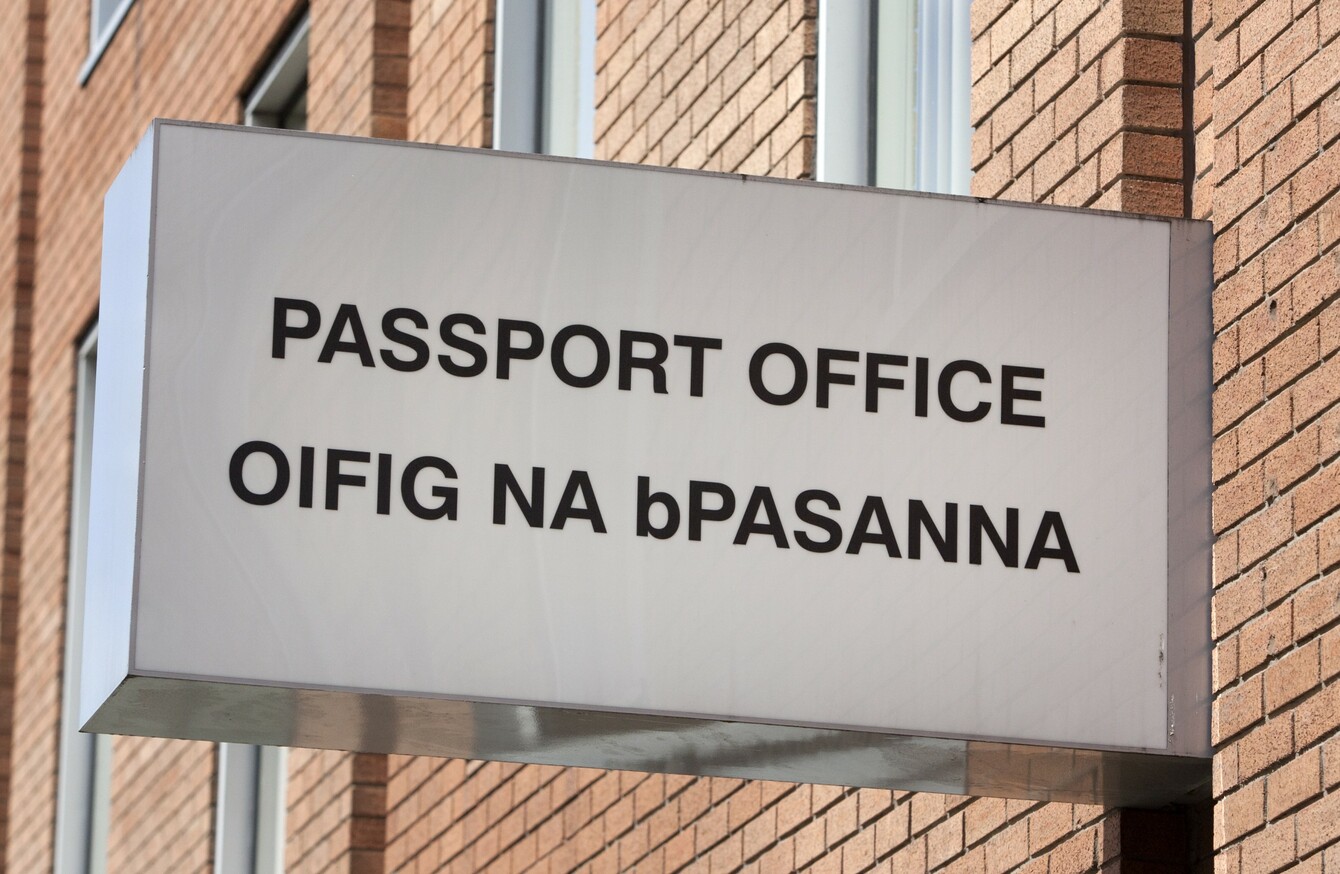 Image: Sam Boal/RollingNews.ie
Image: Sam Boal/RollingNews.ie
RENEWED CALLS HAVE been made to open an Irish passport office in Belfast after the Brexit vote sparked a surge in demand in applications.
Sinn Féin TD Seán Crowe is the latest politician to call on the Irish Government to open a passport office in the North, saying that it makes "practical and logistical sense."

Deputy Crowe stated that there were 46,257 applications for Irish passports from the North between January and July of this year, an increase of 18.85% on last year.
"The huge increase in citizens in the North looking for an Irish passport, particularly following the Brexit vote, merits a new approach, and in my opinion, a new office being opened to meet this growing demand," said the Dublin South West TD.
While the Sinn Féin Spokesperson on Foreign Affairs & Trade, the EU and Diaspora spoke positively about the Passport Reform Programme, which is underway and which will allow for people to renew their passports online from next year, he says people still have emergencies and need to travel at short notice.
"A trip to Dublin or Cork can take a whole day, is expensive, and can be difficult for those without a car, who have mobility issues, are elderly and with strict work commitments.  A passport office in Belfast would mean people may only need to take a few hours out of their day to get their passport needs sorted and Belfast is well serviced by public transport links from across the six counties and border counties," he said.
Current needs are met
The Department of Foreign Affairs and Trade told TheJournal.ie that Minister Charlie Flanagan is satisfied that the existing range of service options meets the current needs of passport applicants.
It said that Minister Flanagan was "confident" that the introduction of the on-line application option should result "in significant efficiencies and reduced turnaround times" for passport renewals generally, even with the increase in applications expected from Northern Ireland in the years ahead.
It is understood that the vast majority of passport applicants on both sides of the border submit their applications through the Post Office networks on this island, including at 77 post offices in Northern Ireland.
"This means that no Irish citizen needs to travel a significant distance to renew a passport. Over 90% of passport applications from the island of Ireland to date this year were submitted through the postal service," said the Department.
Post offices ran out of forms
Deputy Crowe said that after the EU referendum results some post offices in Belfast ran out of passport forms such was the rise in demand.
"With passport applications continuing to rise it is clear that a passport office in Belfast makes practical and logistical sense. It would also make the application process much easier for Irish citizens based in the North of Ireland," he said.
From early next year it will be possible for adults renewing their passports, whether they are based on the island of Ireland or overseas, to submit their application online.
An appeal for calm was previously issued by the Department after Post Offices ran out of Irish passport applications in the wake of the referendum result.
In Northern Ireland, 56% of voters supported staying in the EU.
Overall however, the UK decided to give up its EU membership with a slim majority of 52% to 48%.