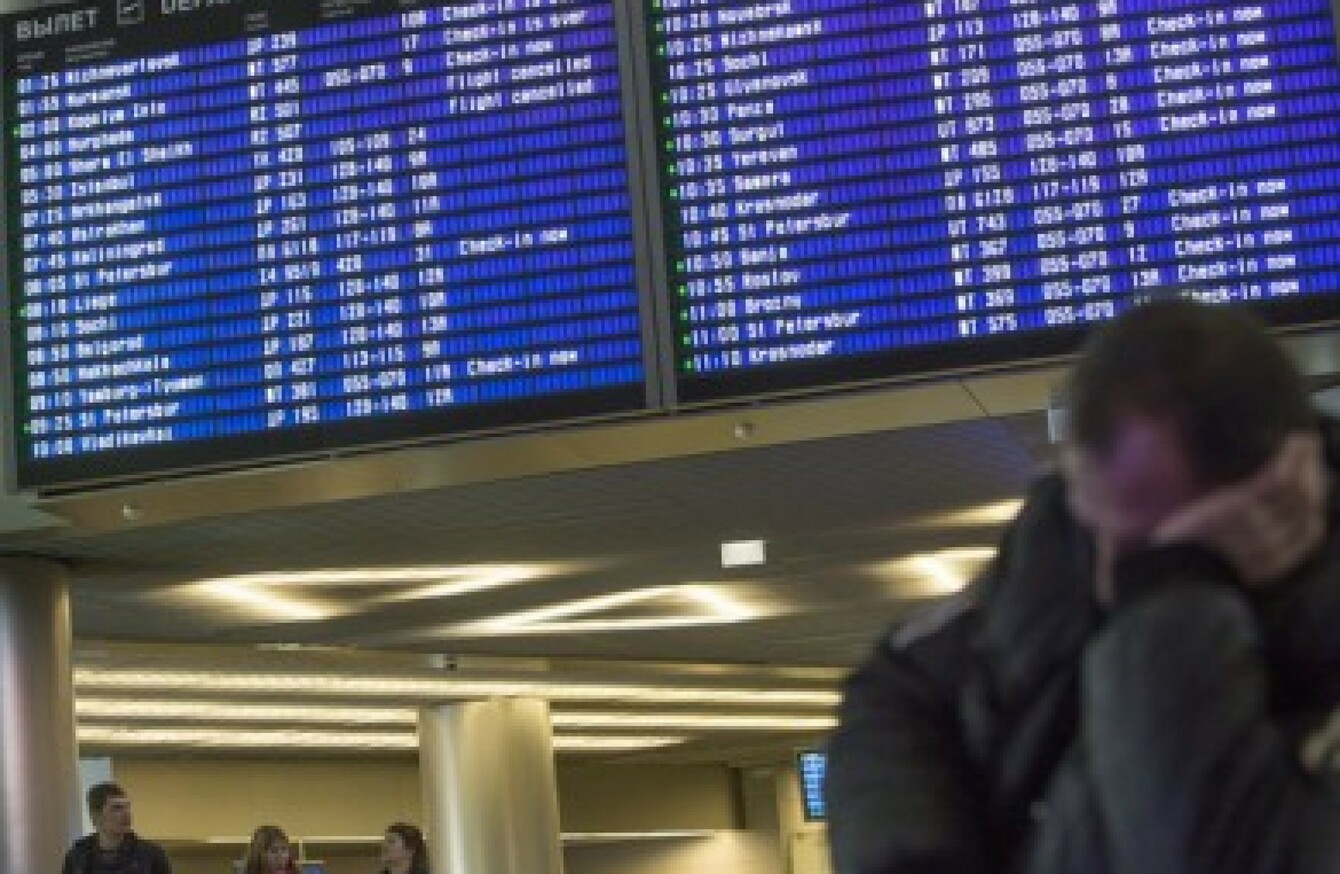 Image: Denis Tynin
Image: Denis Tynin
TERROR ATTACKS AFFECTING popular tourist destinations in the last few weeks have created turmoil in the travel industry, with widespread cancellations affecting airlines, tour operators and travel agents.
It started with the downing of a Metrojet airliner shortly after it took off from Sharm el-Sheikh airport in Egypt on 31 October. All 244 people on board, mostly returning Russian holidaymakers, were killed.
It is believed that a homemade bomb planted aboard the plane was responsible for it going down. Islamic State (IS) claimed responsibility.
As well as this, an international manhunt is still ongoing for the architect of the Paris attacks that took place on 13 November and left 130 people dead.
France has been in a state of emergency since the attacks and Brussels in Belgium is on high-alert since last week.
News this week that Irish tour operators have cancelled all trips to Sharm el-Sheikh in Egypt will have been expected.
The popular tourist destination, famed for its pristine beaches, clear water and beautiful landscapes has become a no-go destination, with British Airways, EasyJet and other airliners cancelling all flights to the area until at least January.
The United States issued a worldwide travel alert for its citizens on Monday, warning them about the dangers of travelling to other countries.
Meanwhile, the Department of Foreign Affairs updated its travel advice for Irish citizens travelling to Belgium or France this week, reminding people to 'exercise extreme caution' if they are planning a trip to France.
With governments on high alert and cities in lockdown, Irish holidaymakers are becoming more reluctant to travel.
Reluctant to travel
"What's happened so far is that the people that had bookings made are a bit anxious," says Martin Skelly, president of the Irish Travel Agents Association.
"It has had some effect on forward bookings – but short term forward bookings really. People are reluctant to travel."
Skelly says that Irish holidaymakers are concerned about travelling to Paris and Brussels, with a number of people cancelling their trips on short notice. But mostly people are contacting their agents to discuss their options.
"What we have found over the last few days – we're in the middle of it – people have decided not to travel.
"But it's getting back to normal now… What we have found is that there's more talk about it rather than actual cancellation which is understandable as you can see people's concerns.
"So that's what's happening so far – there's been a few cancellations, but mostly lots of talk."
Advice
Data released this week from travel data company ForwardKeys showed that reservations for Paris-bound flights around the world fell by a quarter in the weeks following the attacks in the city, compared with the previous year.
"After November 13 there have been dramatic drops in bookings to Paris," ForwardKeys said.
The company also said that bookings were not growing at a normal pace, with Christmas and New Year trips to Paris down 13% on last year. The biggest reductions are coming from the US, Japan and Germany.
However, according to Martin Skelly, long-term bookings to France and Belgium from Ireland have not been affected.
It's early days yet… but there has been no effect on long-term bookings."
"It's to some extent a topic of conversation. People are talking about it and considering their options. It's wait and see for now."
While Skelly believes that travel to Belgium and France will bounce back quickly, it will be impossible to know how trips to Sharm el-Sheikh will fare until April.
"There's no massive changes to trips to Europe – people are being cautious," he explains.
He said trips to Sharm el-Sheikh are no longer going ahead for now, "but we don't know what's going to happen later in the year".
However, with an increase in terror activity being reported in Egypt, and questions raised about the security at Sharm el-Sheikh airport, privately travel agents will be worried that the destination could be a hard sell next summer.
- with reporting from AFP