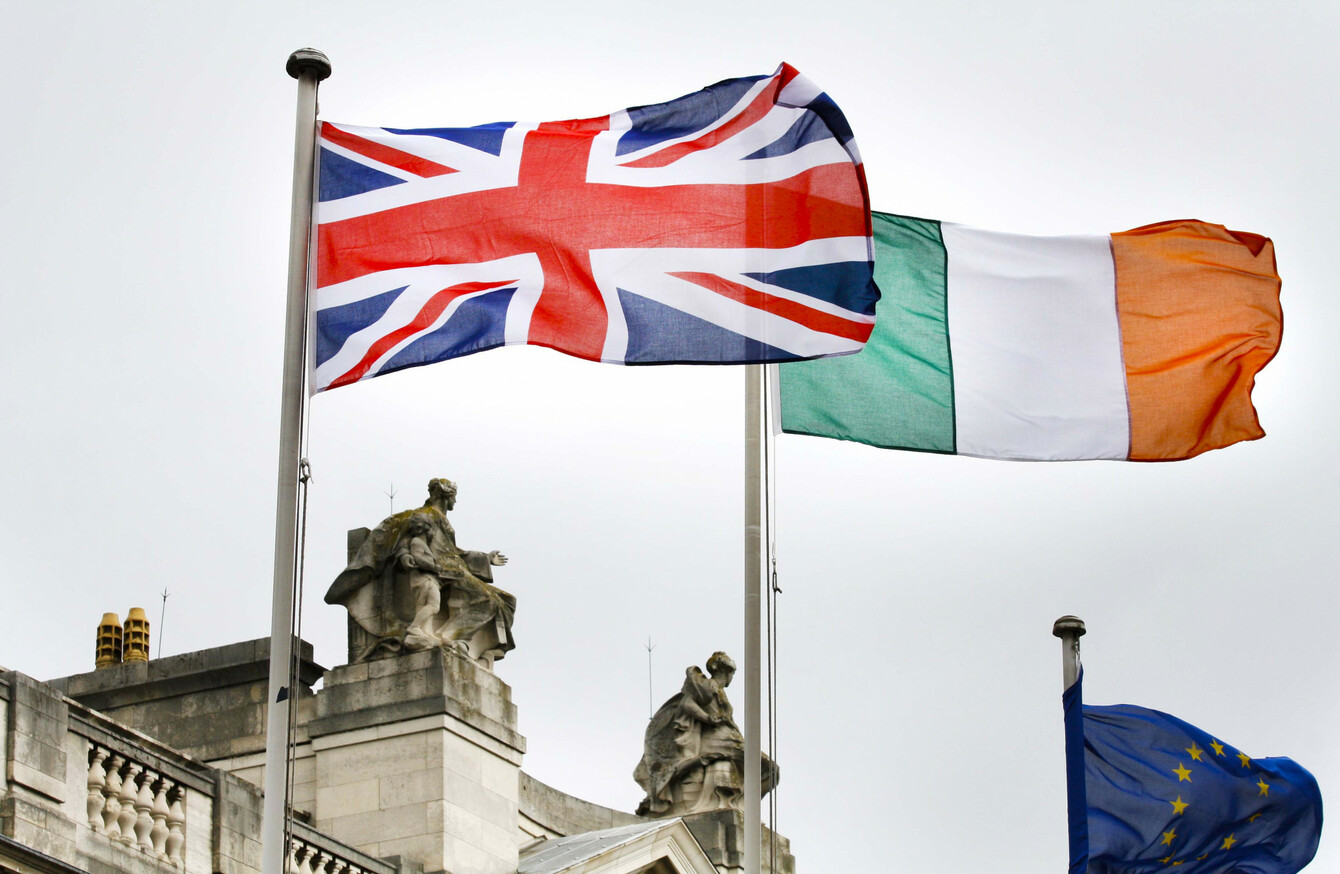 Image: Brian O'Leary via RollingNews.ie
Image: Brian O'Leary via RollingNews.ie
IRISH PEOPLE ARE divided over whether or not Brexit will make Irish unity more likely, with the same amount of people believing it will and will not, according to a recent European Movement Ireland and Red C poll.
In the annual survey of Irish attitudes towards the European Union (EU), 44% of Irish people agree that Brexit will make a united Ireland more likely, while 44% of Irish people disagree that it will.
Those under 35 years of age were most inclined to say that Brexit makes a united Ireland more likely, while in the over 35s category only 39% agree that it is more likely.
When asked about the UK's government's red lines in the Brexit negotiations on leaving the EU Single Market and Customs Union, 73% of people in Ireland said that the UK should remain in both. This figure rose to 83% amongst farmers.
Meanwhile, the majority of Irish people believe that Brexit is a mistake, with a total of 92% agreeing that Ireland should remain part of the EU. Support was greatest in the Dublin area (96%) and among 18 to 24-year-olds.
"People are very clear that leaving the EU would not be in Ireland's interests. However, there is understandable uncertainty about what changes Brexit will bring to Ireland, the border and the Ireland-UK trade relationship in the long-term," Noelle O'Connell, executive director of European Movement Ireland, said.
A total of 87% of people agree that, taking everything into consideration, Ireland has on balance benefited from being a member of the EU. 58% of people agree that Ireland should contribute more to the EU budget to continue getting these benefits.
Almost six in 10 people (59%) agreed that Ireland should be part of increased EU defence and security co-operation, with 62% of men and 56% of women agreeing. This shows an increase of 2% since April 2017, before Ireland signed up to Pesco, a European defence pact.
"The increase in the number of don't knows from 3% in 2017 to 8% in 2018 suggests that there is a need for increased public awareness around Pesco and other elements of security co-operation," O'Connell said.