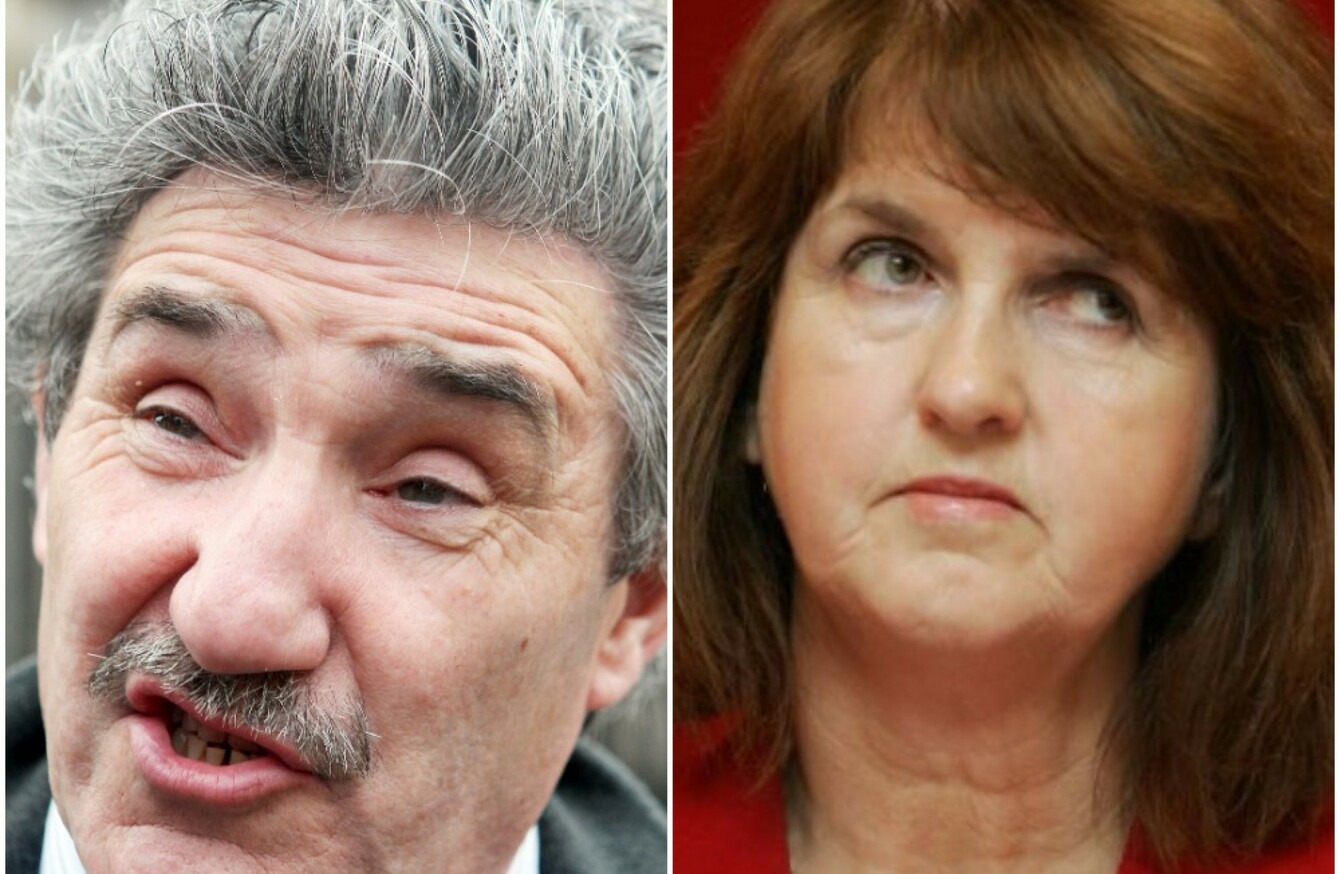 A NUMBER OF Irish politicians have spoken out across different media today about online abuse.
Former Tánaiste and Labour Party leader Joan Burton penned an op-ed for the Sunday Independent about how the killing of British MP Jo Cox exposes unbridled misogyny against women online.
Burton said that:
As a society we need to have a frank and candid discussion about putting an end to the abuse women politicians are subjected to on social media.
She said that barriers already exist which make it difficult for women to become active in politics, and that online abuse is only adding to this problem.
Burton said that women politicians in particularly are subjected to "a high level of threatening behaviour" online, and said two of her former Labour colleagues – Senators Mairia Cahill and Lorraine Higgins – received hateful abuse online.
The former Tánaiste said that she tried to stay away from social media as much as possible during the general election because of "the level of hate online", noting that some of her colleagues deleted their social media platforms over the abuse they got.
She advocated introducing legislation – as proposed by Higgins – to tackle online abuse.
"We will kill you"
While speaking about Burton's column on the RTÉ Marian Finucane radio show, hosted today by Katie Hannon, Independent TD John Halligan outlined some of the abuse he has faced.
He said that literature from campaigners was put through his door at 2am.
He also said he had a threat to "look under your car" and that his daughters suffered abuse while in Waterford.
Gardaí arrested a man in connection with some of the abuse Halligan faced, he said. "I continue to suffer [abuse]," he added. He said some of this had been due to his stance on abortion.
"That is outrageous, that is appalling," he said of comments that he wanted to kill special needs children because of his stance on fatal foetal abnormalities. He clarified that not all pro-life campaigners are responsible for such behaviour.
The TD added:
When you have all this abuse, that we will kill you, we will rape your daughter and all this stuff… you wonder if there is someone out there that may not be 100% mentally OK. Can somebody do it, can some lunatic come along and do it. Enough is enough, we need to do something about this, particularly the abuse women are getting.
Halligan later clarified to TheJournal.ie that he was speaking generally, and that specific threats were not made against his daughters.
On the same programme, Fine Gael Senator Jerry Buttimer said he has received homophobic abuse, and that gardaí tracked down a person who wrote a "quite vitriolic" email to him.
Both Halligan and Buttimer said that they had no issue with politicians receiving criticism.
"We live in a democracy and the right to protest is one we all cherish," said Buttimer, but added that there is a movement online "where they feel they can do and say whatever they want".
"There is no problem with politicians being criticised," added Halligan, but said: "We're at the stage where people are afraid to go on social media and give their views."
MEP Mairead McGuinness responded to the discussion on the Marian Finucane show with this tweet, which pointed out that abuse aimed at politicians is not always online:
In February of this year, former Minister Alan Shatter said that he believes legislation is needed to curb online abuse.
A prolific user of social media, he told TheJournal.ie in an interview that individuals who have "something really worth saying" find their views devalued and ignored because of contributors who post abuse.
He added:
"I think we have a problem here. I think the problem is that instead of [social media] becoming a sort of democratic space in which people interested, for example, in public affairs genuinely engage [and] share views, it's become a focal point for vitriol, for abuse, for racism, for anti-Semitism."