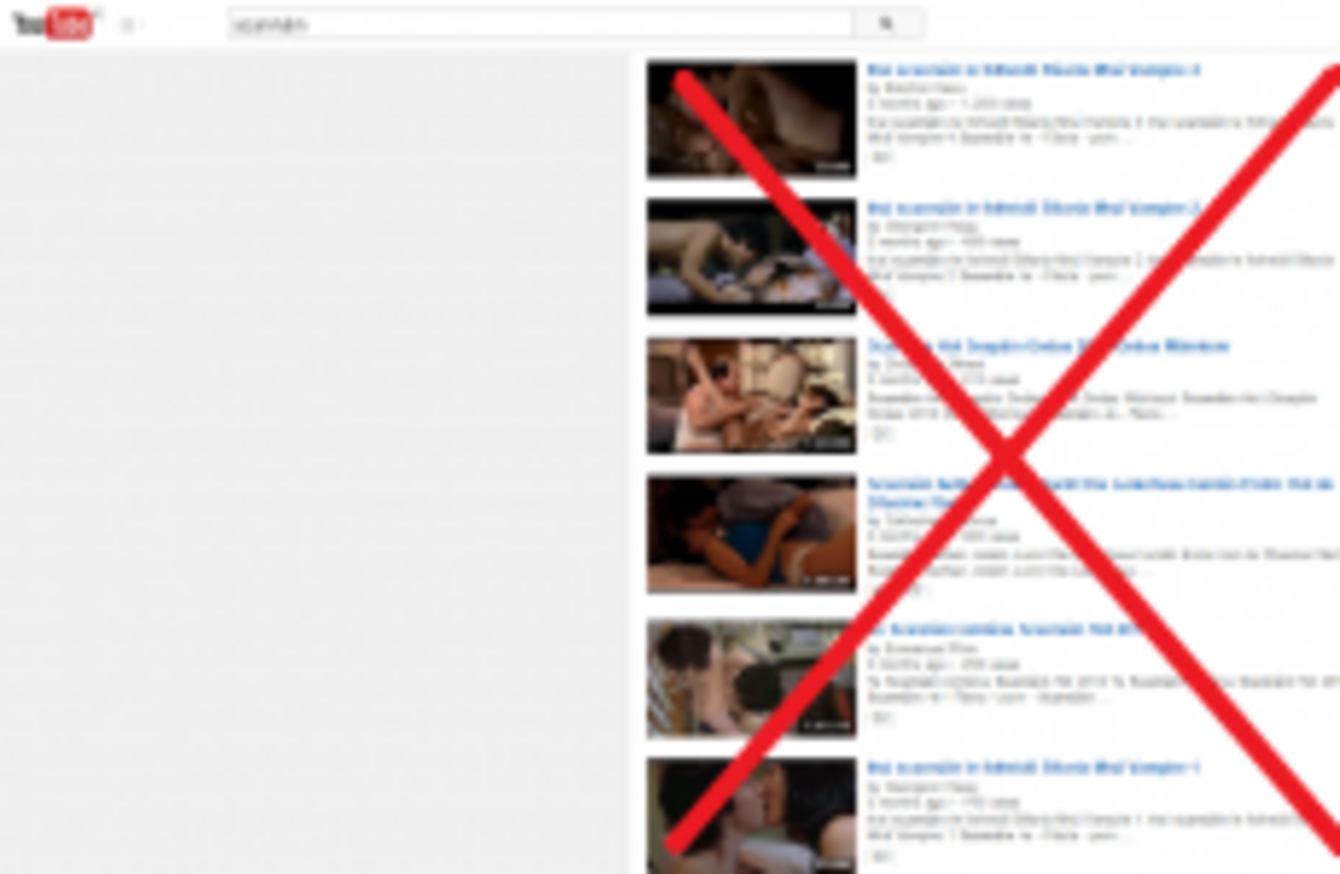 Image: YouTube
Image: YouTube
IT HAS EMERGED that some YouTube users are disguising pornographic videos they upload by giving them titles in Irish.
A simple search of the the Irish word for film, 'scannán', or the plural 'scannáin', on the website brings up a large number of results that are quite NSFW.
The anomaly was first spotted by Maitíú Ó Coimín of Tuairisc. As he pointed out, it is "not clear what relevance these films have to Ireland or indeed the language".
Titles include "hot teacher sex korean", "Russia woman sex movie" and "total prostituzione Korean sex hot movie". Most of the films are over an hour long with sometimes graphic sex scenes appearing sporadically throughout. They are in several different languages though some are in English or have English subtitles.
The videos appear to be slipping through the YouTube's filter as all of the descriptions and tags are in Irish.
However it also appears that the Irish language element of these videos is creating a barrier for people searching for them too, as many of them uploaded three months ago still only have a couple of hundred views.
YouTube's community guidelines state that it is "not for pornographic or sexually explicit content".
"If this describes your video, even if it's a video of yourself, don't post it on YouTube, Also, be advised that we work closely with law enforcement and we report child exploitation".