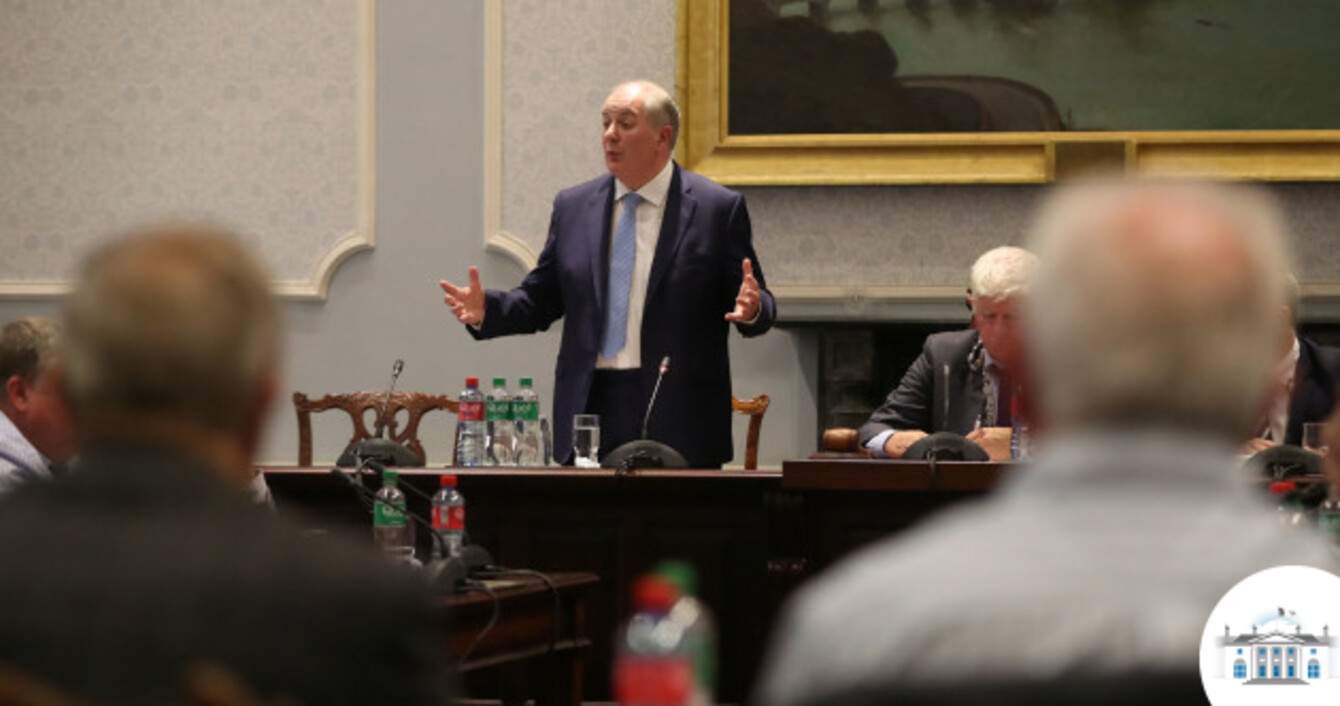 Image: Niall Carson
Image: Niall Carson
Updated Aug 1st 2018, 7:30 AM
HOW DO YOU campaign for an election that hasn't yet been called and that you don't know for sure you're in?
That's the question facing potential candidates, both declared and undeclared, in this year's presidential election.
With the vagaries of the Irish system meaning that councils are now the only seemingly viable route to a nomination for anyone either not named Michael D Higgins or in the Sinn Féin party, independent candidates have dialled up their love of councillors.
With 31 local authorities in the country and just four needed to secure a place on the ballot, councils could theoretically add seven candidates to the ballot to join Higgins and whoever Sinn Féin nominates next month.
But getting council backing isn't as simple as asking. Most councils are controlled by established parties who may see no virtue in allowing a competitor take votes from their preferred candidate.
The other issue is getting in front of councils at all. Many have taken their summer breaks so are unlikely to meet in August. With the election due for 26 October, that leaves little time to secure nominations.
It was fitting in a way that the first council to come together to hear the pitches of wannabe candidates did so in Ireland's oldest city yesterday.
A special plenary meeting of Waterford City and County Council was called to allow businessman Gavin Duffy, Pieta House founder and senator Joan Freeman and former Aer Lingus worker Patrick Feeney make their cases.
Catch-22
In a meeting scheduled to go on for 90 minutes but which ran to almost double that, one of the things that was illuminated most was just how difficult running for President against a popular incumbent will be – how do you make your case when you can't actually do the job much differently?
In a way, running for President is a catch-22 – asking people to make you a statesperson isn't exactly the mark of a statesperson.
It is this line that all candidates have to toe, without Higgins' ability to point at seven years worth of presidency as evidence that he can fill the role. It's what WWE wrestling would call the champion's advantage – even if it's a draw, the champ keeps the belt.
In that regard, this exercise forces the prospective candidates to become Schrodinger's candidates – both trying to be "above politics" but asking elected politicians to let you challenge for the highest political office in the land.
Freeman spoke of a presidency that had to be "above politics, but not above principle", but her references to the housing and homelessness crises stopped short of criticising Higgins outright.
Duffy paid tribute to Higgins' role on the 1916 centenary commemorations, while Feeney spoke of being a President who "didn't upset anyone".
Bona Fides
What all three attempted to do was underline their own bona fides to make their case for the Presidency. Freeman underlined her work in the mental health area as the founder of Pieta House and its hugely successful Darkness Into Light walks.
She said that her presidency would foster volunteerism and civic pride. Duffy leaned on his business successes, referencing both his hits and misses as an investor on Dragons Den. He said that as President he would fight to bring investment to Ireland.
Both, however, were short on specifics of how they plan to do this within the confines of the office of President.
Feeney spoke of tax cuts and bemoaned the lack of a Department of Business (the civil servants of the Department of Business, Enterprise and Innovation were probably a bit surprised to see their workplace erased from Irish life). Again, when asked for specifics on how he would implement these plans, he was unable to give an answer.
#Open journalism No news is bad news Support The Journal

Your contributions will help us continue to deliver the stories that are important to you

Support us now
And that is the fundamental obstacle facing any candidate wishing to gatecrash this election. The Irish President's role is narrowly defined and turnout has dropped at each of the last four elections.
This means that the Presidency is a straight-up popularity contest. It is about representing the Ireland that the people feel they are at that moment in time.
But how does one make that argument to the public? How do you stand in front of an electorate and say "I am the best representative of your culture at this moment in time?"
Freeman said in her speech that she had a vision for the Presidency that she believed only she could achieve. Duffy made a similar point; that to even countenance saying your name among the small number of Irish Presidents – the Robinsons, McAleeses, Childers – was an "awesome consideration".
Duffy accepted that it takes confidence – a huge amount.
But that confidence will be tested. The road to the Áras through the council route is unforgiving. Only Dana Rosemary Scallon and Derek Nally had managed to get on the ballot through that route before four of 2011′s candidates (including Scallon) did it.
With just three months to go any prospective candidate will need to put a serious amount of miles on the clock and face a lot of rejection if they are to even make it to the ballot.
In Waterford, at least, these three got a chance to be heard. And they listened and subsequently grilled by an engaged chamber of councillors who would not be handing out a nomination just because they showed up.
Both Duffy and Freeman seemed relieved having finished their presentations, both using some variation on "the first one is out of the way".
All lot done, more to do. You might say.