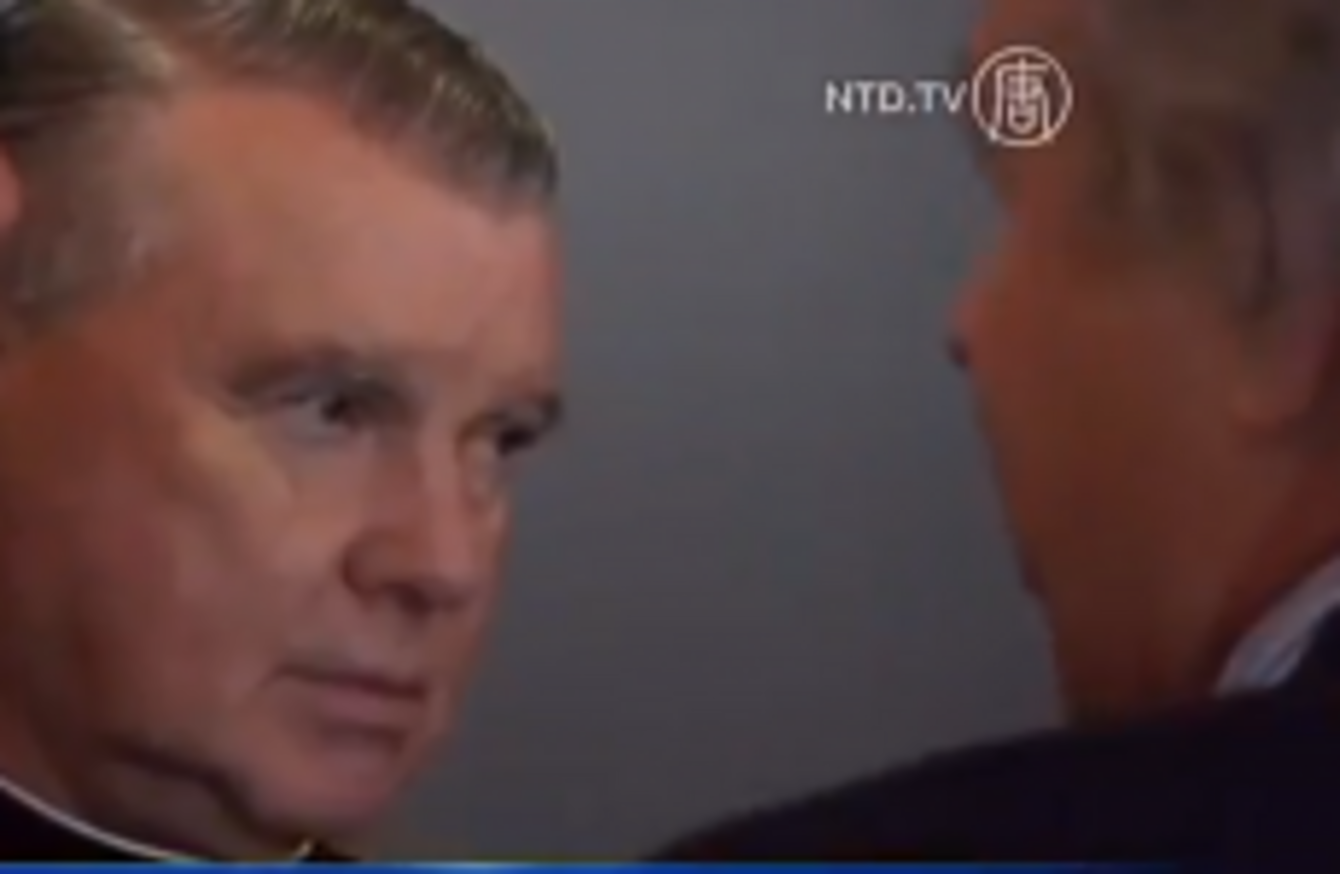 John O'Reilly (L) of the Legion of Christ
Image: Screngrab via NTD.TV
John O'Reilly (L) of the Legion of Christ
Image: Screngrab via NTD.TV
AN IRISH-BORN priest has been ordered under house arrest in Chile, amid a widening pedophilia scandal that has engulfed the religious order he belongs to.
Father John O'Reilly, a senior figure with the Legion of Christ in Chile religious order, was detained while authorities investigate the "credibility of the allegations" against him and others at an exclusive school run by the order in Santiago.
Officials said O'Reilly is barred from leaving his home and has been denied the right to leave the country.
He also has been relieved of all his priestly duties and forbidden from having contact with minors, while authorities probe allegations that he sexually abused such individuals.
The Legion of Christ, a group of priests and seminarians founded in Mexico in 1941, became embroiled in scandal in 2005 when its founder and leader, Marcial Maciel, stepped down amid sexual abuse allegations.
Maciel, who died in 2008, was accused of having sexually abused various children.
Father O'Reilly was the chaplain and spiritual director at the prestigious Colegio Cumbres run by the religious order until July of last year.
Some 20 priests have been embroiled in Chile's widening sex abuse scandal, and so far five have been convicted.