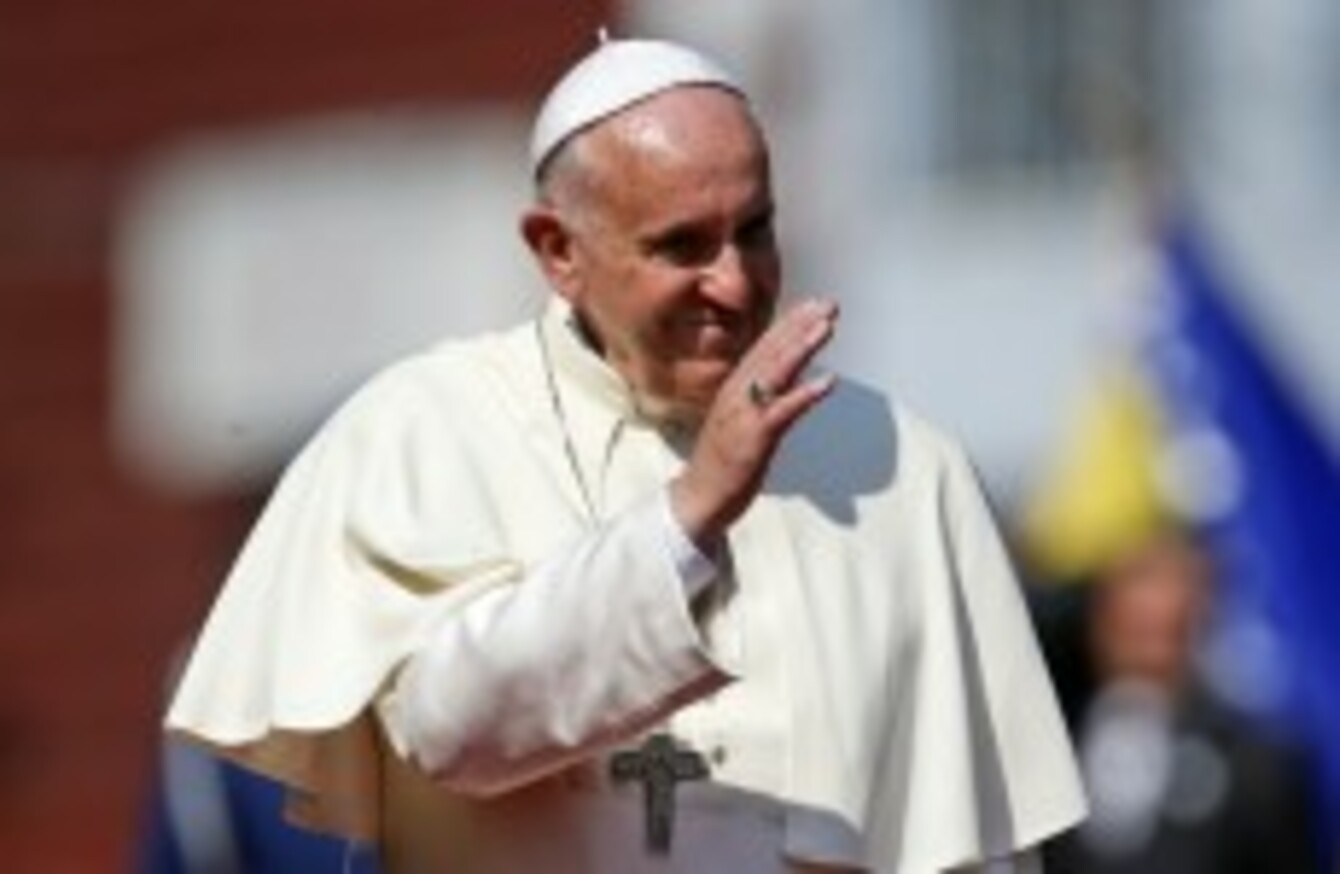 Image: Associated Press
Image: Associated Press
AN IRISH PRIEST has called for bishops here to be handed P45s, in an open letter to the Pope – published this morning in the Irish Examiner.
Joe McDonald, who is based in the Ballyfermot area of west Dublin, writes of a "paralysis" within the Irish Church, which he contends has failed its flock.
Regarding last month's same-sex marriage referendum, he notes "we made world news recently when we glowed pink".
A large majority of our brothers and sisters voted in favour of same-sex marriage. In so far as it was a victory over discrimination and an end to the appalling treatment of homosexual people, sometimes by the Church, it was a happy day indeed.
Later in the letter, he tells the Pope:
"Holy Father, the Church in Ireland is dying. Yes, we could say it is tired, or it has lost the young, or we must find a new language, and all that is true, but the reality is that the Irish Church is gasping, heaving, in a crippling smog of secularism."
The Church's stance on gay marriage and sexuality in general has highlighted its disconnection, he contends, saying "we have made such a mess here that it is difficult to know where to begin".
"We are so disconnected from people in this regard that vast numbers of still-practising Catholics simply turn off when we begin to speak in this regard.
We still employ the language of imperative, meanwhile failing to speak with passion and conviction about the beauty of our sexuality, or, as you have so beautifully developed for us, the joy of the Gospel.
He continues:
"There are many other areas that illustrate the Irish church is quietly convulsing. For example, for so many of our children First Holy Communion means last communion until Confirmation, and we will not see many of our confirmed young people until they come to get married, if at all.
At our gravesides, many stand in silence, sometimes there is a barely more than a mumble, even in the once-familiar territory of the rosary.
Pope Francis may have to "prepare quite a number of P45s," he writes.
"Regrettably, I fear we will probably need more than a few of these P45s for the Episcopal Conference. Perhaps you could introduce six-year terms of office for bishops?"
Bringing his letter to a close, he implores:
Holy Father, I see you miss going for pizza and, as it happens I love pizza. I was wondering would it be possible that we could share a pizza, somewhere convenient to yourself, and I could elaborate a little on just how serious things are.