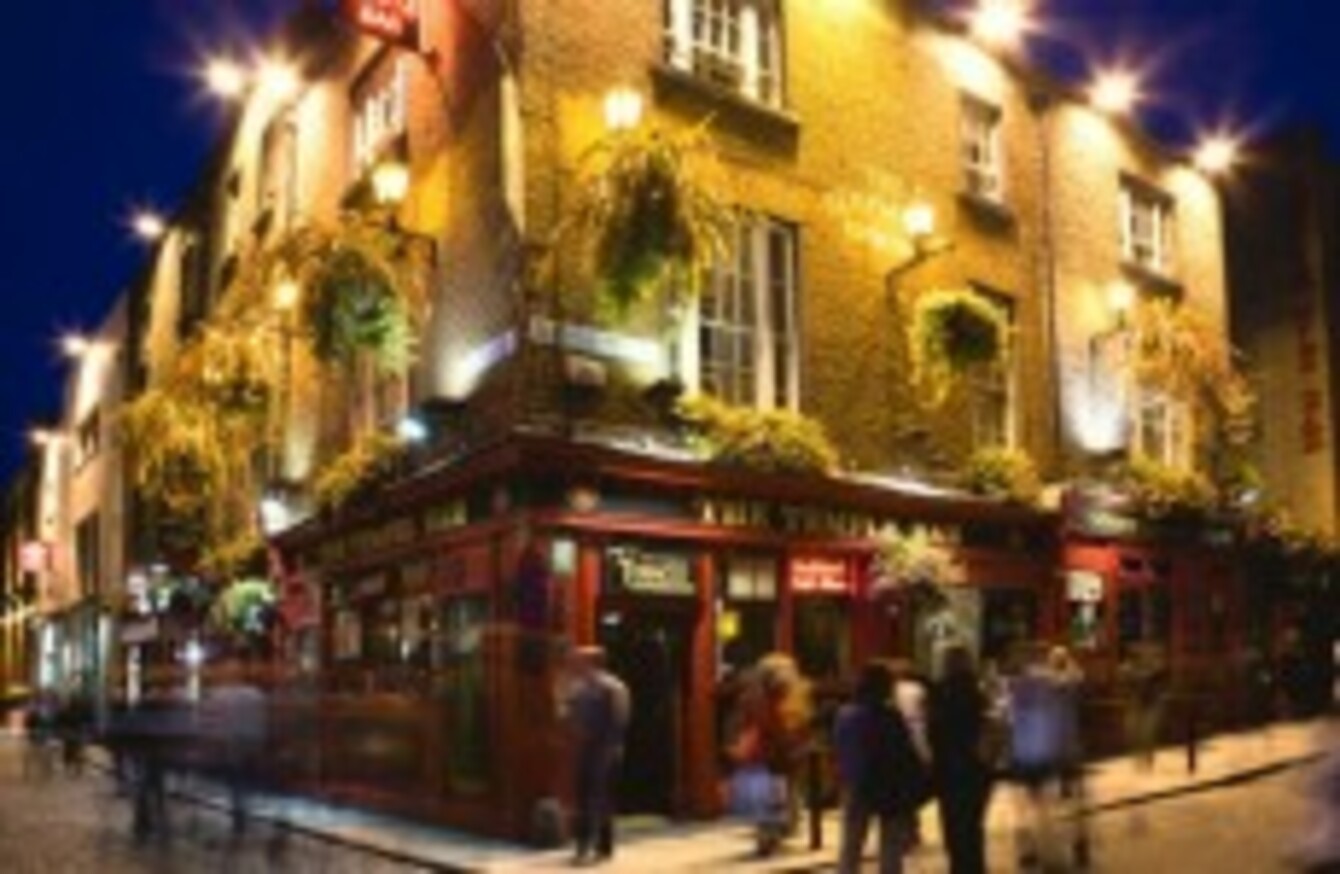 Image: Paul Seheult/Eye Ubiquitous/Press Association Images
Image: Paul Seheult/Eye Ubiquitous/Press Association Images
THE PUB SECTOR is facing "severe challenges" as people cut time and spending in bars across the country.
A new study conducted by AIB, the Vintners Federation of Ireland and the Licenced Vintners Association has found that rural pubs are being particularly hard hit.
The report has found that one in four pubs has reduced weekday trading hours, with that number rising to one in three in rural settings. One in six pubs has cut their weekend opening hours.
Half of these pubs have seen turnover fall off, with 30 per cent reporting a rise in turnover.
However, 52 per cent of publicans feel more confident about their own business than they do about the industry as a whole. The pub industry as a whole has benefited from an increase in tourism, with one quarter of urban pubs saying they had seen an increase in tourists.
The age of those going to pubs is rising, with just a third of drinkers under 30, but 43 per cent of pub owners say they are not targeting under 30s.
AIB's head of business banking Ken Burke says that the research shows the resiliency of the sector.
"This research demonstrates publicans are resilient and are adapting to market challenges and changing consumption habits."
The VFI's chief executive Padraig Cribben says that meeting customers' demands is proving difficult.
"Customers are spending less time and money in pubs while at the same time demanding a wider range of services overall."
Donall O'Keeffe of the LVA says that his group is confident that the sector can bounce back.
While serious challenges remain, we remain confident in the future of the Dublin pub.