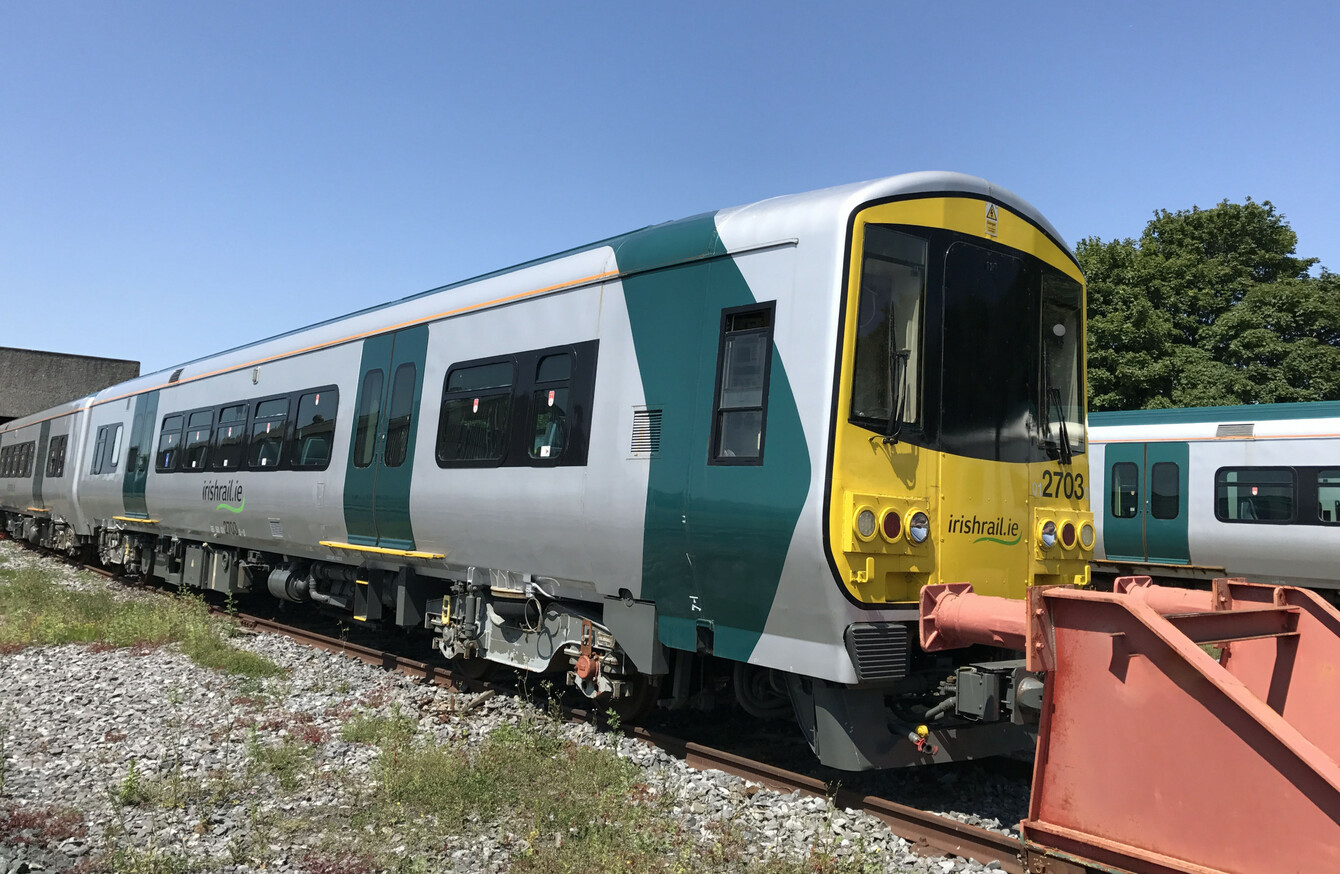 The 2,700 class railcar.
Image: Irish Rail
The 2,700 class railcar.
Image: Irish Rail
IRISH RAIL IS looking for a company to refurbish 28 out-of-service carriages to help meet passenger demand.
The move will free up other trains for use in the Greater Dublin Area. It is envisaged that they will re-enter service next year and 2019.
The carriages have been out of action for six years since being withdrawn in the midst of the financial crisis.
However, with passenger demand now increasing once more, the company wants to get the carriages back on tracks around Limerick.
A total of 42.8 million passenger journeys were made in 2016, approaching the peak levels of 45.5 million from 2007.
The tender notice invites companies to quote to undertake refurbishment works, including:
Heavy maintenance on key systems and sub-systems throughout the trains
Replacement of seating, flooring systems, luggage racks, interior panels and other elements
Modification works on electrical, mechanical and body areas to bring the refurbished fleet in line with other Iarnród Éireann fleets
Upgrade proposals as costed options which may be selected to form part of the overall refurbishment, including traction and generator engines; transmission; lighting; passenger information systems; toilets; and CCTV systems.
The carriages run in two-carriage sets, with integral diesel engines, and can be combined together to form longer trains.