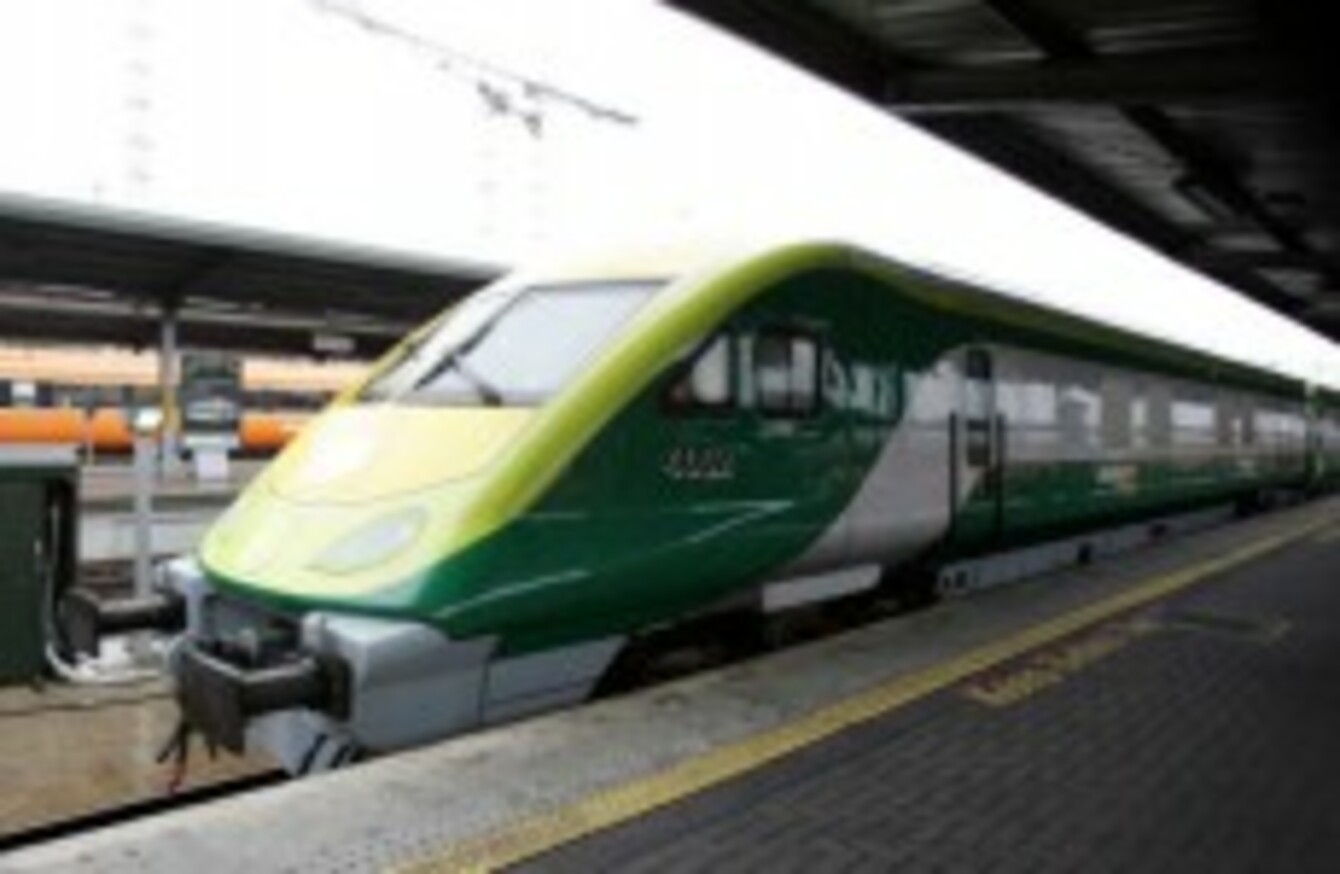 Image: Eamonn Farrell via Photocall Ireland
Image: Eamonn Farrell via Photocall Ireland
IRISH RAIL HAVE announced today that it is going ahead with pay cuts to staff from Sunday August 24.
It comes after cuts were rejected by SIPTU and the National Bus and Rail Union.
The NBRU says it will now ballot its members for industrial action "up to and including all out strike".
While SIPTU has placed Irish Rail on notice of the intention of its members to engage in industrial action if the pay cuts are implemented.
The proposals have been accepted by TSSA, TEEU and Unite trade unions.
In a letter to workers, Iarnród Éireann Chief Executive, David Franks, said, "We must introduce these measures to protect the company, our services and your security of employment."
Minister for Transport, Paschal Donohoe, said: "I really understand how difficult it is for workers within that company who have made such changes in recent years to be in a situation now where they're being asked to reduce their wages further.
I'm very hopeful that disruption can be avoided. If disruption were to happen it would make it even more difficult for the company and increase the financial difficulty that they're facing.
Industrial Action 
Both Siptu and the NBRU have now threatened Irish Rail with industrial action after the announcement of the upcoming pay cuts.
Siptu Organiser, Paul Cullen, said: "Siptu today informed the management of Irish Rail that our members will engage in industrial action if the company implements planned pay cuts next month.
The Rail Committee of Siptu will meet early next week to discuss the details of the company's intentions.
Meanwhile, NBRU General Secretary, Dermot O'Leary, said, "Our members have rejected proposals over three separate ballots.
Our members have not had a pay rise since 2008 and have contributed enormously and without recognition, to the evolvement of a modern rail system.
"We will now in the face of this provocative move by the company immediately ballot for industrial action up to and including all out strike, the responsibility for any subsequent industrial action lies squarely with the company and the Government."
The proposals involve a temporary foregoing of basic pay ranging from 1.7% for staff earning €56,000 or less (that's 74% of the workforce) up to 6.1% for those earning over €100,000.
The cuts were originally meant to last 45 months but will now last for 25.
Donohoe said that, "Four weeks are now available before this  proposal is implemented.
I want urge everybody that's there to do all possible to secure these savings and to put the company on the strongest possible footing for the future.
Implemented
The Labour Court found that the payroll savings targeted were "unavoidable if the future of the company and the employment that it maintains is to be protected".
The measures have already been introduced for the senior management team, who have reduced their pay by 6.1%, and board members have implemented a reduction in directors fees.
Franks added that, "the timescale [for implementation] as well as meeting the requirements of our agreed procedures will allow all colleagues the opportunity to consider our financial situation and, I hope, understand why these measures are unavoidable."
Speaking about the unions which rejected the deal, the Transport Minister said, "I would encourage all employees to reflect very carefully on the implications if Irish Rail is unable to secure its viability."
Breakdown
The Labour Court recommended that the proposals should apply for a period of 28 months.
This includes a foregoing of basic pay for that duration for all staff as follows:
Up to €56,000 a foregoing of gross pay of 1.7% of basic pay (representing 74% of the workforce)
Between €56,000 and up to €61,999 – 2.2% of basic pay
Between €62,000 and up to €74,999 – 3.3% of basic pay
Between €75, 000 and up to €79,999 – 3.6% of basic pay
Between €80,000 and up to €94,999 – 4.1% of basic pay
Between €95,000 and up to €99,999 – 5.1% of basic pay
Above €100,000 – 6.1% of basic pay
Following discussions between the company and trade unions it was proposed that the term of the measures would be 25 months should additional non-payroll savings be achieved.
Other measures include reductions in accrued annual leave and rationalisation of meal and lodgings allowances.
Total savings targeted over the term of the agreement are €16.9 million.