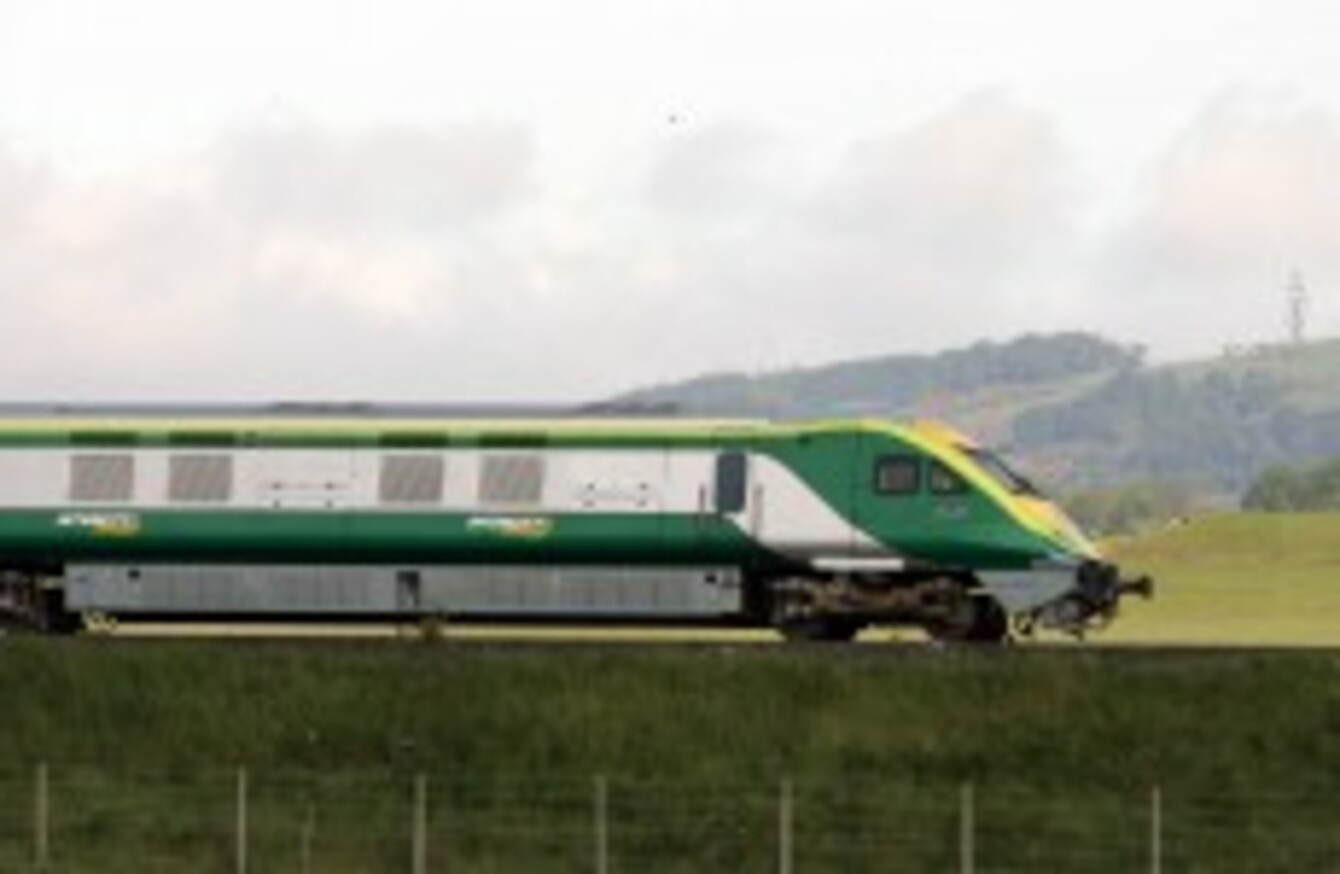 Image: Eamonn Farrell/Photocall Ireland
Image: Eamonn Farrell/Photocall Ireland
IRISH RAIL'S CORPORATE Communications Manager, Barry Kenny, has described the ongoing dispute between unions and the company over planned pay cuts as "insanity".
NBRU and SIPTU workers will hold five days of industrial action with a strike planned for this Sunday, the day of the All-Ireland football semi-final, and Monday.
Speaking to RTÉ's Morning Ireland about the planned strike today, Kenny said "this dispute is insanity, it shouldn't go ahead". He said these two days alone would cost the already financially struggling company €2 million.
Kenny said the measures being taken are "unavoidable" and will be 28 months in duration at most.
The sooner we start, the sooner we end.
Minister for Transport, Paschal Donohoe told Morning Ireland that 90,000 people will be inconvenienced by the strike action over the cuts which would represent between 1.7 and 5% of basic pay, depending on an employee's salary.
In a statement yesterday he said:
The action being taken by SIPTU and NBRU members will result in massive disruption on a number of fronts; it will cause considerable inconvenience to rail users, it puts jobs at risk at Irish Rail, and it will add to the further deterioration of the company's financial situation.
There has also been criticism of unions for deciding to strike on the day of the All-Ireland semi-final and a further three days of action planned for September will take in both the All-Ireland hurling final and football final.
However the NBRU's General Secretary Dermot O'Leary pointed out that it was the company which had chosen the date to implement the cuts and that is why the work stoppages are taking place that day.
"Cynicism is something we take to be offensive to our members' entitlement to react," he said. He said that as long as Irish Rail holds its position on these cuts, members feel "they have no alternative".
O'Leary levelled criticism at the government too, which has cut Irish Rail's subsidy level to 1998 levels.
"Expecting a service to be run on those levels of subsidy is just not tenable," he said.
Minister Donohoe said that he has no plans to further reduce this level next year but added that he cannot find money in his department to offset a wage cut that has already been rolled out.