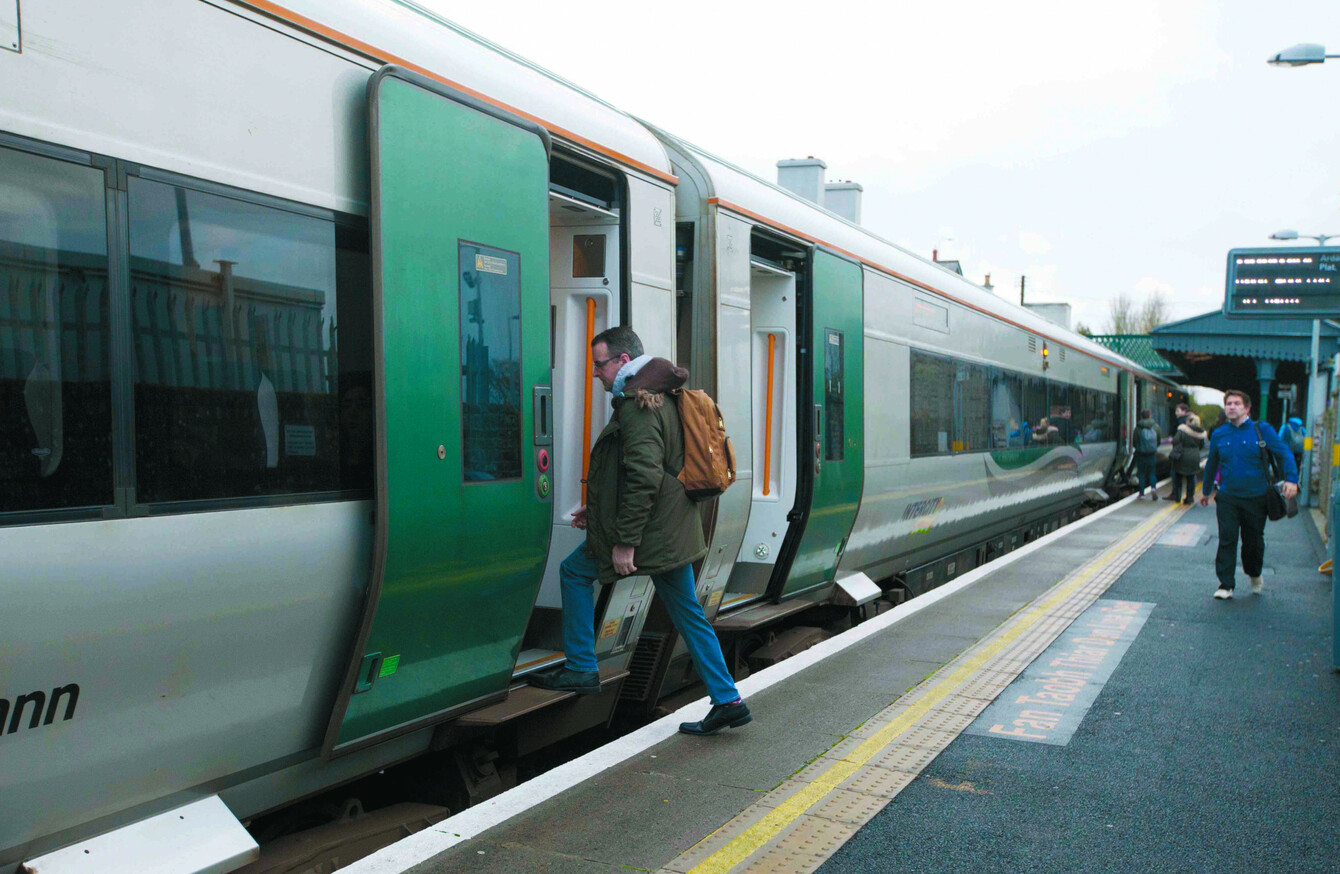 Image: Eamonn Farrell/RollingNews.ie
Image: Eamonn Farrell/RollingNews.ie
Updated at 9.35pm
A PLANNED IRISH RAIL strike which will affect over 100,000 commuters is almost certain to go ahead tomorrow.
Services will stop at midnight tonight in the first of five stoppages.
The dates are as follows:
Wednesday 1 November
Tuesday 7 November
Tuesday 14 November
Thursday 23 November
Friday 8 December
Tomorrow's stoppage will impact around 150,000 customers and cost Irish Rail €900,000.
However, with no intervention forthcoming, commuters will have to plan to be without services for tomorrow at least.
Irish Rail apologised to customers for the disruption and said that refunds would be available for people who had pre-booked.
There were strong words from the unions this evening, taking aim at Irish Rail management and the government in addressing issues.
"Irish Rail workers would prefer to be providing a service to customers than be on a picket line," said Siptu Teac division organiser Greg Ennis.
However, they have been forced to take this action due to the failure of management and the Government to deal with their concerns about the future of rail transport in Ireland.
General secretary of the National Bus and Rail Union Dermot O'Leary said that the Department of Transport, the National Transport Authority, the transport companies and the unions all needed to come together to discuss pay in the public transport sector.
Siptu members at Irish Rail had voted by 84% in favour of industrial action.
National Bus and Rail Union (NBRU) members, meanwhile, voted 92% in favour.
The NBRU says that the strike revolves around a lack of pay rises for staff over the last decade. Staff are seeking a 3.75% pay rise. They believe that the National Transport Authority is underfunding the company.
An NBRU statement apologised to the public for the disruption.
"NBRU Members have not taken lightly, the decision to engage in industrial action, it is borne out of frustration and is very much the last resort, and sincerely apologise for discommoding those we carry to and from work, school, college etc. on a daily basis."
With reporting from Cormac Fitzgerald