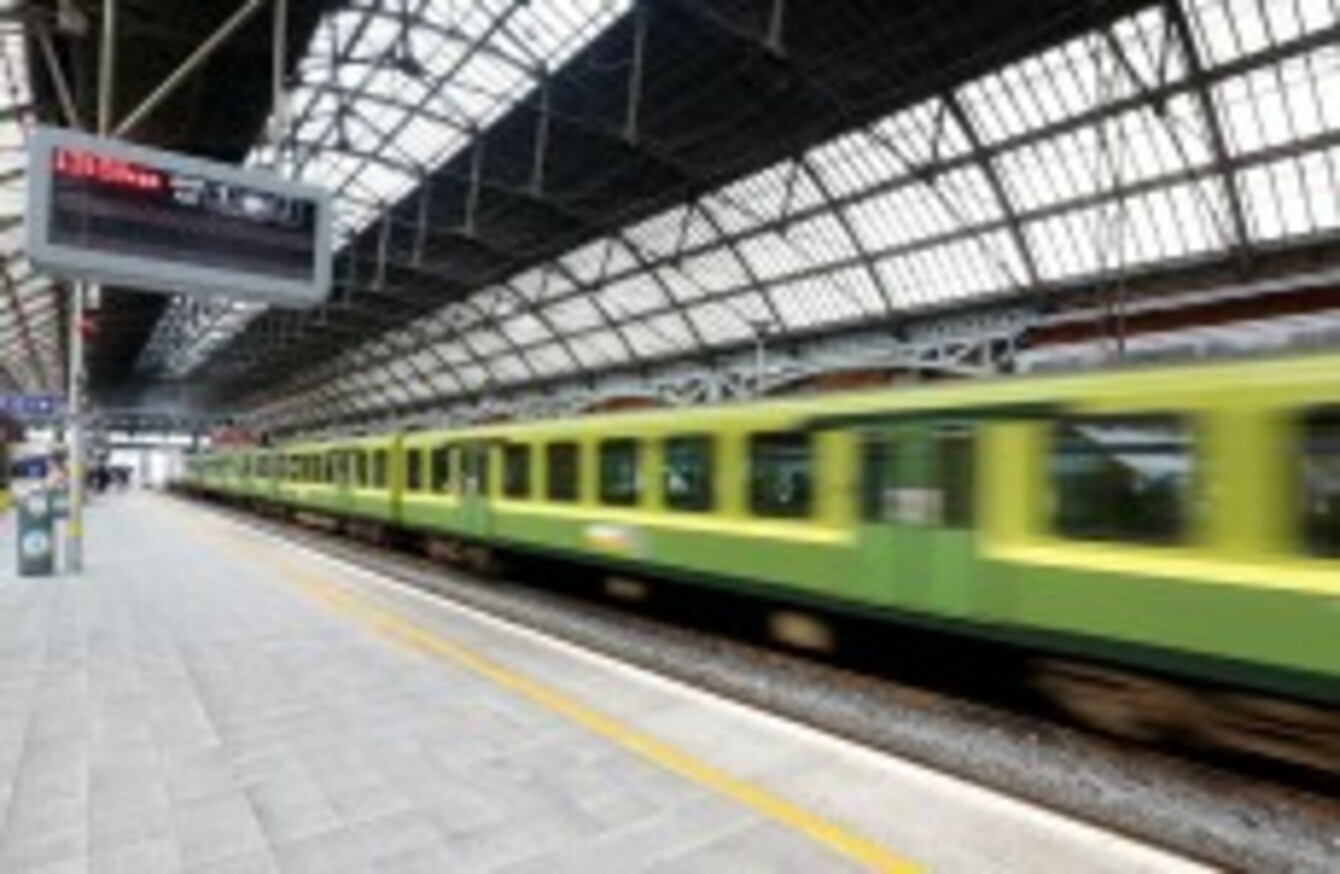 Image: RollingNews.ie
Image: RollingNews.ie
Updated at 12.25pm
RAIL UNIONS HAVE hit out at Irish Rail management after the company confirmed that industrial action was likely to go ahead while talks were still ongoing last night.
NBRU general secretary Dermot O'Leary accused company representatives of trying to undermine workers' demands by preemptively briefing reporters that negotiations to avert this morning's strike were on the verge of breaking down.
"The behaviour of Irish Rail culminating in that bizarre announcement that talks had collapsed is systematic of the kind of behaviour that we have come to expect from the company," he told TheJournal.ie.
Though negotiations only broke down at around 11.30pm, Irish Rail sources had told journalists at around 9.20pm that they were about to collapse, RTÉ's industrial correspondent Ingrid Miley told Morning Ireland this morning.
A spokesperson for Irish Rail said: "We were very anxious to provide some clarity for passengers.
"There was a belief at that time that talks would imminently conclude and ultimately they did go on for about another two hours."
A three-hour work stoppage by train drivers over claims for compensation for past productivity measures ended earlier this morning.
In a press release following the breakdown of negotiations, Iarnród Éireann said that Siptu and the NBRU had denied their members a wage increase of almost 8%.
The company said it had put productivity proposals to unions that would have delivered an increase in drivers' earnings of up to 7.9% between February 2016 and January 2018.
Dispute
The move was sharply criticised last night by O'Leary, who called it "a crude attempt at provocation".
In a statement, he and Siptu organiser Paul Cullen said that Irish Rail's claim that pay increases were achievable was "designed to create a false and misleading impression among both the public and our members".
"The company, for reasons we can't fathom, decided to send out a press release talking about percentages that may be available to train drivers, designed to do nothing else only to drive a wedge" between workers and their unions, O'Leary told Morning Ireland today.
On the same programme, O'Leary claimed that Irish Rail's statement showed the company was pursuing a "Thatcherite" strategy, saying unions would "never bow to those kind of bully-boy tactics".
However, Kieran Masterson, Iarnród Éireann's director of human resources, has blamed the unions for the collapse of last night's talks.
"We stepped forward and provided an opportunity for individuals to enhance their pay," he told Morning Ireland, adding that the company had "not come up short on delivering our side of the bargain".