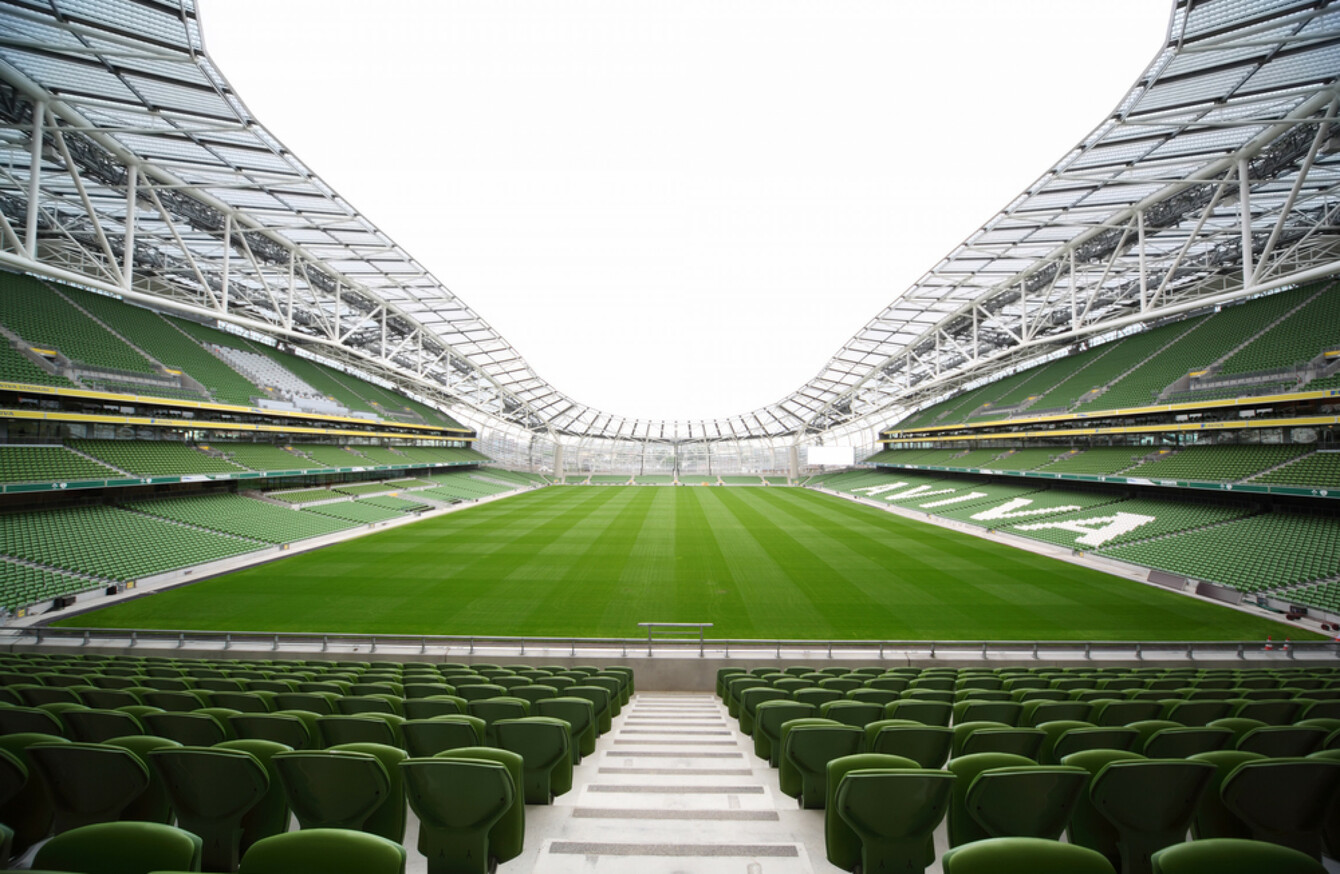 Irish Rugby's home at the Aviva Stadium
Image: Shutterstock/Pavel L Photo and Video
Irish Rugby's home at the Aviva Stadium
Image: Shutterstock/Pavel L Photo and Video
THE IRISH RUGBY and Football Union (IRFU) has taken down a job advertisement for an unpaid internship that required candidates to have either a masters degree or a PhD.
The position for national sports science intern was posted last week, and detailed a contract lasting six months, working 40 hours a week.
The main role of the job would have been to "evolve and manage" the data sources used to help physically prepare Irish Rugby players for the rigours of the sport.
The advertisement posted said the post would require a number of skills and competencies, including "an understanding of training science and data management and the application of these to current sports science practices in high-performance sport".
It also required a "known record of published research" in this area and a "verifiable record of delivering sport science support and programme leadership for a high-performance professional rugby team".
Towards the end of the advertisement, it underlined that the position is "unpaid".
In a statement, the IRFU said it had removed the advert as it was published in "error".
A spokesperson said: "The IRFU do not have any unpaid internship positions.
The requirements for this exciting role are yet to be finalised, and an approved job description is expected to be published in the coming weeks. We apologise for any confusion caused by this mistake.
Labour's Alan Kelly had said over the weekend that advertising the unpaid position was "totally wrong" and that government departments should monitor this kind of activity when looking at funding allocations.
He also indicated that he would write to the Transport, Tourism and Sport Oireachtas Committee about the issue.
Solidarity-PBP TD Mick Barry also indicated that he would raise the issue at the committee.
He said in a statement: "Unpaid internships stand in contradiction to Irish employment law. Irish law makes no provision whatsoever for unpaid internships. All workers are entitled to the national minimum wage.
If the IRFU were prepared to advertise for an unpaid internship position it begs the question as to how many other such positions might already exist in Irish sport and in Irish workplaces more generally. Some more questions need to be asked about this episode before it can be put to bed I suspect.
The Department of Social Protection told TheJournal.ie that any worker legally contracted has the entitlement to the national minimum wage of €9.55, regardless of whether they are designated an intern or not.