Image: Shutterstock/Niklas S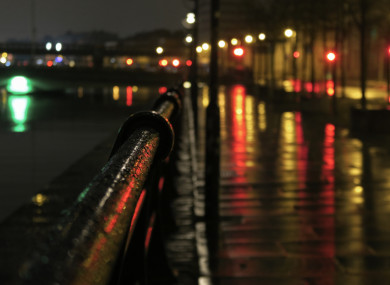 Image: Shutterstock/Niklas S
IRISH OUTREACH SERVICE Ruhama supported 109 victims of sex trafficking last year, according to its annual report released today.
The organisation – a national frontline service for women affected by prostitution and sex trafficking – provided support to total 304 women, transgender people and men last year.
The nationalities that had the highest access rate to Ruhama's casework service were Nigerian (63 cases) and Irish (41). Overall, the service helped people from 39 nationalities.
The report detailed how Ruhama's frontline team reported 3,022 face to face meetings and more than 23,000 telephone contacts in 2017.
Ruhama's mobile outreach van also visited what they described "Dublin's known red light streets" on 121 nights last year.
The van, according to the service, "provides a safe, welcoming space where women can have some of their very practical and immediate needs met, such as hot drinks, snacks, hats and gloves and health and safety supplies".
A total of 62 women involved in street prostitution availed of this support, Ruhama said. 50% of the women reported experiencing drug and/or alcohol problems and 34% reported being either currently homeless or at risk of homelessness.
No convictions against sex buyers
The Criminal Law (Sexual Offences) Act, which came into force early last year, placed a blanket ban on the purchase of sex for the first time in Ireland.
To date, there have been no convictions under the law.
Sarah Benson, CEO of Ruhama, said: "It was designed to erode Ireland's sex trade by criminalising the purchase of sex, thereby reducing demand, while also decriminalising those in prostitution as vulnerable persons who should not be criminally targeted.
"We are deeply disappointed that no convictions against sex buyers have been secured under this legislation to date.
The law cannot, therefore, be said to have been fully implemented. This means that the trade continues to have a customer base operating with impunity, and therefore continues to thrive, as do the organised criminal gangs profiting from the sexual exploitation of women.
Benson said that Ruhama supported dozens of women to formally report crimes against them to An Garda Síochána last year.
"Women tell us of many incidences of physical violence, rape and sexual assault, which they have experienced at the hands of sex buyers, pimps, traffickers and opportunistic criminals alike.  The long-term physical and psychological consequences of such attacks cannot be underestimated."
Ruhama has called for decisive action from An Garda Síochána to effectively target both sex buyers and prostitution organisers using the legislation.
"The Government must also raise public awareness that it is now a crime to purchase sex in Ireland," Benson concluded.
Criticism of law 
Some sex workers have said that the new law criminalising the purchase of sex has resulted in women working on their own, depriving them of security previously available to them.
Those opposed to law, including the Sex Workers Alliance Ireland (SWAI), say that it has made the job of the worker a lot more dangerous and that demand for sex has not reduced as a result – with the exception of the Christmas holiday period.
A key component of the new law was making the purchase of sex illegal. Anyone convicted of doing this for the first time faces a maximum fine of €500, which increases to €1,000 for a second or subsequent offence.
It also fully decriminalised individuals in prostitution. It is still illegal for more than one woman to operate out of the same premises.